HP Takes Workday Under Its Wing
HP Takes Workday Under Its Wing
HP evolves from customer to Workday consultant and integrator, offering implementation services for its cloud-based HR applications.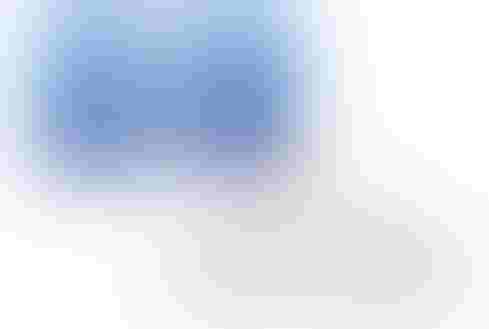 Hewlett-Packard is turning its experience as Workday's largest customer into an integration practice, announcing on Tuesday the launch of HP Enterprise Applications Services for Workday.
HP's new practice will focus on implementing Workday Human Capital Management (HCM) applications, which HP itself uses to support its more than 300,000 employees. HP will help companies with planning and scoping projects, change management, program management, configuration and testing of applications, and integration with benefits systems, business intelligence platforms, payroll services, and more. The partnership will help Workday fulfill what has been healthy demand for new HCM deployments.
"We're mostly selling into HP's existing customer base, so it's large companies that know us well, where we have a presence, and where HP is viewed as a trusted partner," said Claude Ferguson, VP for enterprise services, global Workday lead, in a phone interview with InformationWeek.
[Want more on Workday apps? Read Workday Recruiting Extends Cloud-Based HR Suite.]
HP is no stranger to enterprise application consulting and integration services. The HP Enterprise Services business, which was responsible for more than nearly $24 billion of the company's $112 billion in revenue in 2013, has consulting and implementation practices around SAP, Oracle, Microsoft Dynamics, and Salesforce.com enterprise applications, among others. The Workday practice fits with a growth-oriented "New Style of IT" initiative at HP through which it's adding services around cloud computing, big data, security, and mobile computing.
Workday's multi-tenant, software-as-a-service applications are hosted by that company, so it wouldn't seem to be an opportunity for HP cloud services or, obviously, HP hardware. But Ferguson said that the Fortune 500/Global 2000 companies that HP caters to might want help with other aspects of their cloud computing initiatives.
"Other services we can wrap around a Workday project include cloud-strategy consulting, IT organizational planning around moving to the cloud, or an enterprise security project complementing the Workday implementation," he explained.
HP's own experience with Workday began in 2012 when it licensed the company's HCM apps. The implementation project began in January 2013, and it took 15 months to roll out Workday's apps companywide. The team of 50 HP employees who oversaw that project will form the core of the new HP Enterprise Applications Services for Workday practice.
HP will not offer implementation services for Workday Financials applications for now, but Ferguson said it might add support in the future. HP itself does not use Workday Financials apps.
IT leaders who don't embrace public cloud concepts will find their business partners looking elsewhere for computing capabilities. Get the new Frictionless IT issue of InformationWeek Tech Digest today.
Never Miss a Beat: Get a snapshot of the issues affecting the IT industry straight to your inbox.
You May Also Like
---