IBM Buys Cloudant, Eyes Amazon's Turf
IBM Buys Cloudant, Eyes Amazon's Turf
IBM's planned Cloudant buy will advance cloud-based database services, but can the underlying database compete against Amazon DynamoDB, MongoDB, Couchbase, and DataStax?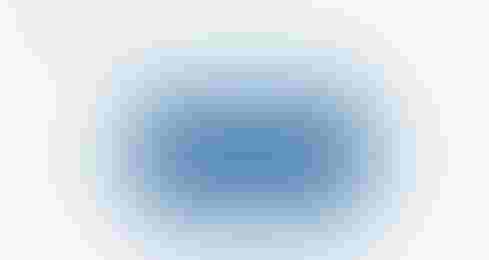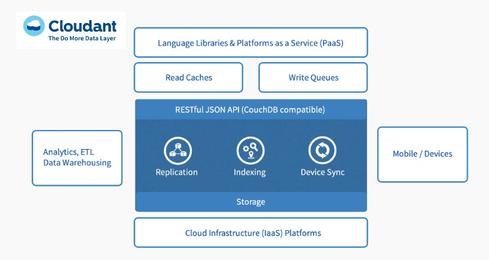 IBM announced Monday that it intends to acquire Cloudant, a database-as-a-service (DBaaS) provider that delivers the open source Apache CouchDB as a service. IBM described it as a cloud services boost and a serious foray into the NoSQL database management system (DBMS) market, but it's not quite clear how CouchDB stacks up against better-known competitors.
IBM said it's buying the privately held, Boston-based Cloudant to help companies exploit big data, cloud, and mobile trends. The terms of the deal were not disclosed, suggesting it was a small acquisition. IBM touted Cloudant's scalable, JSON-conversant database service as the right tool for the times, citing its simplicity, scalabilty, and open source credentials as key attractions to web- and mobile-app developers.
"Cloudant is delivered as a service, so developers don't need to be database experts or administrators, and they don't need to know where the data is going to live or how it's going to scale," said Sean Poulley, IBM VP for databases and data warehousing, in a phone interview with InformationWeek. "If you look at the challenges people have with mobile and web apps, they struggle with how they can build them quickly and how they build them for unpredictable levels of scale."
Cloud service delivery is one competitive axis of this deal, and here IBM competes with the likes of Amazon Web Services (AWS) and Rackspace. Cloudant gives IBM a DBaaS option that's already running on Softlayer, the company IBM acquired last year for $2 billion and has since invested another $1 billion to expand on Softlayer infrastructure as the backbone of IBM cloud services.
[Want more on IBM's Softlayer investments? Read IBM Bets Big On Global Datacenter Network.]
Cloudant also runs on AWS and Rackspace, an advantage IBM said would help customers "build, test, deploy, and scale cloud apps on a variety of hosting layers."
The DBMS beneath Cloudant's service is the second competitive axis of this deal, but CouchDB is seldom mentioned in the same sentence as NoSQL leaders such as MongoDB, Cassandra (and support provider DataStax), and Couchbase. Nonetheless, IBM's Poulley insisted that Cloudant and its BigCouch service based on CouchDB offers better offline data synchronization for mobile apps than MongoDB does. And in highly distributed, global deployments, Poulley says Cloudant offers clustering and load-balancing capabilities that "aren't particularly obvious" in alternatives, though these are hallmarks of Cassandra and Couchbase.
"You can find some of the things you would find in Cloudant in some of those contenders, but we found that nobody has the full set," Poulley elaborated. "Mongo, we don't think, has the speed of execution or scalability of Cloudant. And there are services capabilities built into Cloudant that are missing in Couchbase, like the ability to do continuous, rolling updates without taking the service down."
Executives at MongoDB and Couchbase scoffed at the suggestion that IBM is making a serious play for the NoSQL market counting on CouchDB. "I don't think the Cloudant acquisition has anything to do with CouchDB," said Matt Asay, MongoDB's VP of marketing, business development, and corporate strategy. "I think it's really about building out database-as-a-service infrastructure on which they will end up deploying several different databases."
Asay is undoubtedly hoping that MongoDB will be one of the databases supported in IBM's cloud. Last year, IBM struck up a partnership with MongoDB to support its wire protocol and query language for mobile applications, and it's even shipping MongoDB software along with its WebSphere application server.
The IBM-Mongo partnership is another reason why Bob Wiederhold, CEO of Couchbase, doubts IBM is really counting on CouchDB. "If they're going to put a lot of resources behind CouchDB, that's a direct, competitive threat to their relationship with MongoDB," Wiederhold told InformationWeek. "They're buying a very small company that has struggled to keep up, from a NoSQL database technology perspective, with leaders like MongoDB, DataStax, and Couchbase."
Even where cloud competitors are concerned, CouchDB has its drawbacks as an answer to Amazon's DynamoDB. Poulley touted the availability of Apache CouchDB software as assurance that customers can take Cloudant deployments on-premises if they choose, whereas DynamoDB is a proprietary service that's only offered in the cloud. But Cloudant is the only commercial company offering support for CouchDB, and it doesn't offer on-premises software or support options. (Couchbase used to support CouchDB, but that was before it developed its current, completely separate product.) Will IBM step in and provide an on-premises support option?
"We haven't yet developed a plan for an on-premises alternative to Cloudant," said Poulley, but he didn't rule out a future step. "We think [the cloud] is a better place to start, but that doesn't mean we won't bring a NoSQL variant of Cloudant into an on-premises environment."
As recently as last summer, Bob Picciano, recently appointed senior VP of IBM's new Information and Analytics Group, was rather dismissive about NoSQL capabilities in an interview with InformationWeek, and he touted the JSON-data-handling capabilities of DB2. Enthusiasm has apparently grown, as Poulley said NoSQL "has its place" in web and mobile apps. IBM is "absolutely investing in NoSQL, whether it's in BigInsights [IBM's Hadoop distribution incorporating HBase] or what we're doing here with JSON and Cloudant."
IBM has made it clear that the Cloudant deal is about much more than adding DBaaS infrastructure. But in order to win in NoSQL, the company is going to have to clarify its strategy and put its weight behind one product, as Oracle has done with the Oracle NoSQL Database. Buying Cloudant to address NoSQL is not on par with buying Cognos to get into business intelligence, SPSS to delve into advanced analytics, or Netezza to add a high-scale, massively parallel processing database. It's a tuck-in deal trying to fill big shoes.
Engage with Oracle president Mark Hurd, NFL CIO Michelle McKenna-Doyle, General Motors CIO Randy Mott, Box founder Aaron Levie, UPMC CIO Dan Drawbaugh, GE Power CIO Jim Fowler, and other leaders of the Digital Business movement at the InformationWeek Conference and Elite 100 Awards Ceremony, to be held in conjunction with Interop in Las Vegas, March 31 to April 1, 2014. See the full agenda here.
Never Miss a Beat: Get a snapshot of the issues affecting the IT industry straight to your inbox.
You May Also Like
---