IBM Cloudant Will Power Local Data Centers, Apple Apps
IBM Cloudant Will Power Local Data Centers, Apple Apps
IBM spins out an on-premises version of its Cloudant NoSQL database service, which figured in the Apple-IBM mobile apps deal.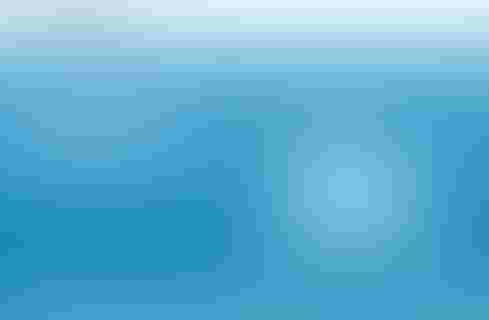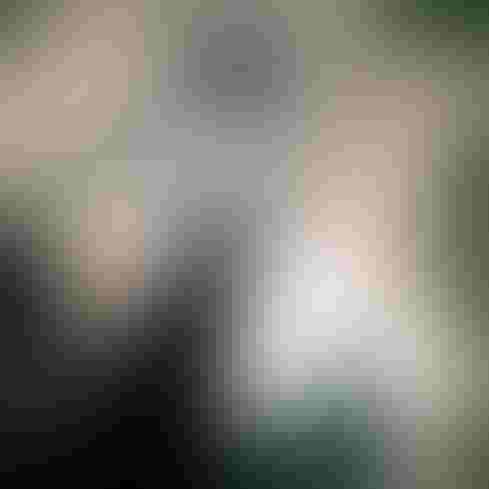 Cloud Contracts: 8 Questions To Ask
Cloud Contracts: 8 Questions To Ask (Click image for larger view and slideshow.)
When IBM acquired Cloudant in February, NoSQL competitors to Cloudant speculated that IBM was after the vendor's database-as-a-service (DBaaS) expertise. On Monday it became clear that IBM is also interested in boosting Cloudant in the NoSQL market, as it announced an on-premises version of the underlying database.
IBM Cloudant Data Layer Local Edition (Cloudant Local) opens up an on-premises option that hasn't existed since Cloudant's inception in 2008.
"One of the reasons we didn't branch out into the on-premises world was because we didn't have the resources to make that reality," said IBM Cloudant VP of products, Dan DeMichele, in an interview with InformationWeek.
[Want more on the Apple-IBM deal? Read Apple, IBM Deal: When Siri Meets Watson.]
Since IBM completed its acquisition of Cloudant, it has been pushing the Cloudant Local option so it could capture part of the market Cloudant hasn't been able to reach. "Some customers are ready to put their data in the cloud, and others aren't," DeMichele explained.
Cloudant has scored some pretty impressive names among its more than 80 customers, including Adobe, Fidelity, Novartis, RunKeeper, and Samsung, but what does Cloudant Local have to offer that NoSQL incumbents Cassandra/DataStax, Couchbase, MongoDB, and Riak can't deliver? Cloudant's strong suit is master-to-master replication, a feature that supports auto synchronization, resilience, durability, disaster recovery, and geo-load balancing across broadly distributed web and mobile deployments.
In fact, DeMichele says Cloudant was a "key part" of IBM's recent partnership with Apple, which is expected to soon bring new mobile apps for the iOS platform. "Cloudant is the back-end data layer for the [IBM-Apple] platform."
With the Cloudant Local option now available, master-to-master replication will also support hybrid deployments where some data is managed in the cloud while other data is maintained on premises.
"When companies are building web applications or mobile applications, they don't have to be locked into the cloud or on-premises deployments; they can choose one path and migrate to another later," DeMichele said. He added that Cloudant remains available on multiple clouds, including Amazon Web Services (AWS), Microsoft Azure, and Rackspace as well as IBM Softlayer.
That sounds compelling, but Amazon DynamoDB is the only serious competitor that is stuck in the cloud -- and a single cloud, AWS, at that. Cassandra, Couchbase, MongoDB, and Riak are all available both on-premises and on multiple clouds. MongoDB recently accentuated its multi-cloud-plus-on-premises advantage by adapting its MongoDB Management service to provide a single administrative experience for all deployment options.
Geo-distributed deployments are also a strength for Cassandra, but that key-value store (inspired by Amazon Dynamo) is strongest on database writing, whereas Cloudant offers lower-latency reading. Based on the open-source CouchDB database, Cloudant has the most in common with Couchbase, which shares some technology roots with CouchDB, but is a separate product with significantly different technology underpinnings. Nonetheless, both Cloudant and Couchbase stress their ability to support resilient, distributed web and mobile deployments.
"Our key value is the ability to distribute the data and push it closer to the devices," DeMichele explained. "We have SDKs for both iOS and Android, and we support syncing of data even if there are occasionally connected users" as when cell connections are poor or when users are on airplanes or in remote locations.
For its part, Couchbase has created a Couchbase Mobile platform and ecosystem, with a lightweight, device-resident version of its database as well as relationships with mobile development platforms. But with IBM behind Cloudant, it can trump Couchbase on mobility, DeMichele insists.
"IBM's Mobile-First platform includes security, quality assurance, and all the capabilities that mobile developers need and expect," he said, citing IBM Worklight development tools and last year's Fiberlink mobile device management and security acquisition. "IBM has a complete platform rather than piece parts."
Competitors will undoubtedly point to the comparatively tiny Apache CouchDB open-source community as a reason to avoid Cloudant. In contrast to MongoDB, which has seen 8 million downloads and has more than 1,000 paying customers, CouchDB cites a handful of reference customers.
With IBM's backing, Cloudant is betting it can strengthen CouchDB and spark more community activity. A first step is releasing Cloudant Local -- the first supported on-premises version of the database. A second step is contributing a Cloudant-developed clustering framework and a MongoDB-inspired query language to CouchDB for a coming 2.0 release expected to preview in November.
"CouchDB 2.0 is essentially the code that Cloudant already runs, and once 2.0 is out, the Cloudant team will be working directly against Apache repositories and all of our bug-fixing and improvements will go directly to CouchDB," said Bob Newson, a senior engineer at Cloudant who is a member of the Apache CouchDB Project Management Committee, in a phone interview with InformationWeek. "Our thrust over the last year has been to consolidate the code bases because we don't want forks, and the only things in Cloudant that won't be in the Apache offering will be the proprietary bits we add on to manage the service."
With IBM stumbling financially of late and hardly regarded as the pioneer of new computing paradigms, it's an open question whether it can help CouchDB flourish. The company is clearly hoping any halo effect of the Apple deal will at least extend to Cloudant's offerings. There's no word yet on any new database services based on Cloudant's DBaaS technology and expertise, like, say, a new incarnation of DB2 in the cloud, but that could come as early as this week as IBM meets with customers at its Insight event in Las Vegas.
It doesn't matter whether your e-commerce D-Day is Black Friday, tax day, or some random Thursday when a post goes viral. Your websites need to be ready. Get the new Battle-Tested Websites issue of InformationWeek Tech Digest today. (Free registration required.)
Never Miss a Beat: Get a snapshot of the issues affecting the IT industry straight to your inbox.
You May Also Like
---