IBM Watson Gets App Partner: Meet Welltok
IBM Watson Gets App Partner: Meet Welltok
App ecosystem partner Welltok will use Dr. Watson's wisdom to improve its CafeWell app.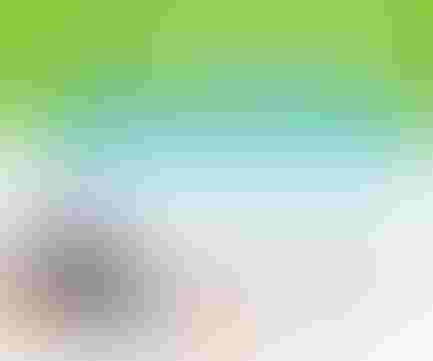 IBM Predicts Next 5 Life-Changing Tech Innovations
IBM Predicts Next 5 Life-Changing Tech Innovations (Click image for larger view and slideshow.)
One of IBM's first app ecosystem partners for Watson, the health optimization company Welltok Inc., became the first firm to benefit from a $100 million venture fund IBM established to promote the use of its cognitive computing technology.
Welltok has raised $22.1 million in Series C funding led by New Enterprise Associates (NEA) with new participation from IBM and Qualcomm Ventures. This brings Welltok's funding in the last nine months to more than $40 million.
Welltok chairman and CEO Jeff Margolis said he would not have been seeking additional funding at this time if not for IBM's interest, but he decided it made sense to raise the money necessary to take full advantage of the opportunity his company has with Watson. IBM's interest stemmed partly from the fact that it had already begun to apply Watson to the clinical side of healthcare, and Welltok provided an opportunity to demonstrate how it was relevant to wellness programs as well, he told us.
Stephen Gold, a VP with the Watson solutions group, said healthcare was one of the areas IBM recognized as having particular potential when it established its app ecosystem program, but he expects to also make investments in other domains like travel and retail. IBM spurred this round of investment in Welltok but only took a minority stake, leaving much of its $100 million commitment untapped, he said. Additional participants in the round included existing investors Emergence Capital Partners, InterWest Partners, Miramar Venture Partners, and Okapi Venture Capital.
Welltok offers a suite of online services, under the CafeWell brand, to help consumers follow through on their good intentions to improve their own health. Welltok sells to health plans, Accountable Care Organizations, self-insured employers, and others who purchase access to these services as part of a population health management program designed to improve overall wellness.
[Will doctors ever embrace electronic health record systems? Read Doctors & EHR: Can This Shotgun Marriage Be Saved?]
Now, Welltok is taking advantage of a program in which IBM makes access to Watson's capabilities as a web service. In an upgrade to the base platform, CafeWell Concierge, Watson's smarts will be used to provide consumers with answers to questions submitted as natural language queries like "What can I do today to improve my health?" Another feature of CafeWell is the ability to craft a "healthcare itinerary" of steps you might take toward a given goal like losing weight, exercising more, or getting rid of back pain. In the base platform, you would do those one at a time. The Watson-powered CafeWell Concierge lets you balance multiple goals. "It takes a series of individual health itineraries and tells you the most effective and productive way to accomplish all those things," Margolis said.
Because Watson is a big-data analytics engine capable of handling a large volume and wide variety of inputs, it can also pull in information from other sources such as an individual's calendar to avoid planning a workout regimen to coincide with a business trip, for example. "The beauty of the Watson platform is, we teach it what data to look at, what sources to look at, but we don't really have to program it. We don't have to tell it, 'If my calendar shows I'm busy, do such and such' -- it can figure it out."
Welltok has a working prototype of the software, which it plans to commercialize in the second half of 2014, Margolis said.
InformationWeek 2014 Healthcare IT Priorities Survey: Healthcare providers are under pressure from Meaningful Use Stage 2, ICD-10 implementation, and the transition to new population health/accountable care business models, all of which have big impacts on information technology needs. We'd like to know how your organization is responding. Take the InformationWeek 2014 Healthcare IT Priorities Survey today and be eligible to win a great prize. Survey ends Feb. 14.
Never Miss a Beat: Get a snapshot of the issues affecting the IT industry straight to your inbox.
You May Also Like
---