If Microsoft 'Loves Linux,' Why Not Red Hat?
If Microsoft 'Loves Linux,' Why Not Red Hat?
Microsoft says it loves Linux. Enterprises love Red Hat Enterprise Linux. Is there a way to give this love triangle a happy ending?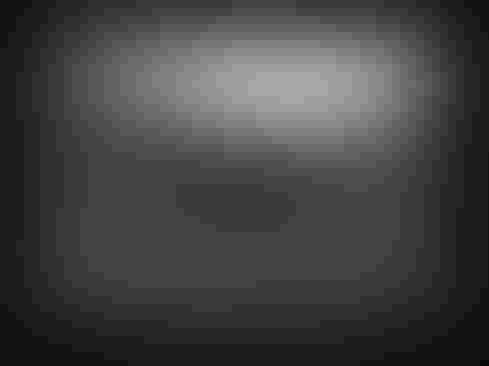 11 Geekiest Halloween Costumes
11 Geekiest Halloween Costumes (Click image for larger view and slideshow.)
In the midst of talking Monday about the scale of the Microsoft Azure cloud and the variety of work it can do, Microsoft CEO Satya Nadella paused to emphasize one thing: "Microsoft loves Linux. Twenty percent of Azure is already Linux. This something I want everyone to recognize."
The 20% was an interesting statistic among a stream of interesting stats announced at an event Monday in San Francisco. Twenty percent of Azure is already Linux because customers choose to run Linux workloads in Hyper-V virtual machines on Azure. Microsoft isn't saying 20% of its cloud hosts are running under Linux. As best I know, they are relentlessly Windows Server, and that isn't about to change.
Nevertheless, now we know. Microsoft loves Linux. If it's successfully disguised this fact for many years, it's now clear that it wants to play fair and embrace Linux workloads whenever possible. The fact that Linux is a first-class citizen on Azure reminds me of the sense of respect for open source code that I used to get when speaking to Microsoft technical people, as opposed to the bellicosity and belligerence from its top management. On the latter, throw in the legal department too.
Microsoft had a conflicted culture on open source. Over many years, the part of Microsoft that cultivated developers respected what open source had accomplished and wanted to compete with it. The legal department under general counsel Brad Smith and former CEO Steve Ballmer considered it a ruinous influence and sought non-technical means -- let's say patent intimidation -- to bludgeon it. In May 2007, Smith claimed the Linux kernel violated 42 Microsoft patents, and Linux as a whole violated 235 Microsoft patents.
[Want to learn more about Microsoft's patent threat? See Three Scenarios For How Microsoft Open Source Threat Could End.]
It then rounded up any Linux company with which it could offer sufficient enticements to do a patent deal. They included Novell's SUSE unit, and little Linux distributors, such as Xandos, Linspire, and LG Electronics.
At the time, it was estimated that it would cost a small company $5 million to defend itself if Microsoft decided to sue it for infringement. Despite that, the paucity of deals Microsoft achieved speaks volumes about the justness of its cause.
The only reason I bring up this unfortunate, ancient history is to illustrate the distance that Microsoft's current leadership has traveled to say "we love Linux." Today's Microsoft will create a virtual machine running Oracle Linux, SUSE Linux Enterprise System, OpenSUSE, CentOS, or Ubuntu. At Monday's event, Microsoft added CoreOS to the mix, the slimmed-down Linux designed to run Linux containers.
During the Q&A period, InformationWeek asked why, if Microsoft loves Linux, is Red Hat Enterprise Linux (RHEL) still absent from the list? Although he never said so, it's widely believed Red Hat was Ballmer's original target, not Linspire or LG. And Red Hat never budged in its disbelief that Linux violated Windows patents. Is Microsoft still fighting that ancient nemesis?
Scott Guthrie, Microsoft's executive VP of Azure, answered: "We do have customers that run Red Hat Enterprise Linux on Azure," he said, but acknowledged that they do it on their own. Microsoft doesn't offer support for RHEL workloads. (And any existing service level agreement doesn't apply.)
Guthrie said Microsoft would like to see a change to that unsupported status, but didn't offer a clear response to the question, "What is the obstacle to running Red Hat Linux?"
"We will continue to work on that," he added somewhat ambiguously, at which point, Nadella, standing next to him during the Q&A, broke in with an unambiguous, "We'd welcome Red Hat in our cloud."
So what's going on here? If Microsoft would welcome additional Linux workloads in the form of Enterprise Linux, why isn't it supporting them? Nadella's response suggests it's not fully in Microsoft's ability to do so without cooperation from Red Hat.
Microsoft provides drivers to power Hyper-V virtual machines running Linux to the Linux kernel process, and they are duly incorporated so that Ubuntu, Oracle Linux, etc., can be supported Hyper-V operations. Does Red Hat strip them out of Enterprise Linux, rendering its version unsupportable on Azure? There are other possibilities where "a failure to communicate" could lead to a similar result.
I've raised this issue in private conversations with Microsoft technical people; they decline to speak for Red Hat.
So why can't RHEL be a supported system on Azure? It's the one many enterprises prefer to use when sending workloads to the cloud. Now that Microsoft loves Linux, is it time for a thaw in that chilly relationship between Microsoft and Red Hat?
CIOs need people who know the ins and outs of cloud software stacks and security, and, most of all, can break through cultural resistance. Get the Cloud Brokers Needed issue of InformationWeek Tech Digest today. (Free registration required.)
Never Miss a Beat: Get a snapshot of the issues affecting the IT industry straight to your inbox.
You May Also Like
---