Inside The OSCON 2008 Open Source Conference
Inside The OSCON 2008 Open Source Conference
We round up our coverage of the open source OSCON 2008 conference. Don't miss Q&As with Ubuntu's Mark Shuttleworth and The Linux Foundation's Jim Zemlin. Check out the photo gallery, too. Last week I left behind the muggy July of New York to drink in the relative cool of Portland, Ore. -- and to drink in a week of the open source world, courtesy of O'Reilly's OSCON.
My account of what I saw and did is below, in eight juicy blog posts, and here in photos I took at the conference.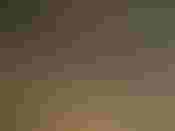 At OSCON 2008, netbooks like these Intel Classmates were everywhere. (click for image gallery)
OSCON, Pt. 1.1: Free-Range Open Source
The exhibitor's hall wouldn't open until the next day, so I elected to check out the "Open Mobile Exchange", a set of quick lectures from various movers and shakers in the open source mobile communications field.
OSCON, Pt. 2.1: A Few Words With Mark Shuttleworth
For many people, Ubuntu is Linux, and Mark Shuttleworth is Ubuntu. It might come as a surprise to learn that the prime mover behind one of the most successful and visible Linux distributions out there isn't entirely comfortable with that. I jumped at the chance to sit down with Mark for an hour on Tuesday morning while at OSCON and ask him about that, and many other, things.
OSCON, Pt. 2.2: Participate 08 (Sponsored By ... Microsoft?)
My Monday afternoon at OSCON 2008 was taken up by "Participate 08," a Microsoft (NSDQ: MSFT)-sponsored discussion panel chaired by a whole panoply of folks -- including, yes, an open source liaison from Microsoft. The whole thing was neither a "corporate apologia" (as one wag put it from the audience) nor a pile-on where Microsoft got the worst of it. OSCON, Pt. 2.3: Jim Zemlin's Outlook Is Cloudy (In A Good Way)
Wednesday morning at OSCON I sat down with Jim Zemlin of the Linux Foundation. He's a terrifically engaging talker, and regaled me with tidbits about his current Linux-oriented fascinations: cloud computing and the mobile Linux market.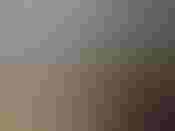 An open source job hunter at OSCON 2008. Sign reads "Will administer basic systems for $$". (click for image gallery)
OSCON, Pt. 3.1: MySQL's Day In The Sun
On Wednesday I sat down at OSCON with a slew of people from Sun Microsystems to talk about key parts of their empire, both new and old. First up was Zack Urlocker of MySQL (whom I'd observed at the Monday Participate 08 panel), one of the newest additions to the Sun galaxy, and an acquisition that's caused a great deal of worry amongst existing MySQL users.
OSCON Pt. 4.1: SourceForge's CCA Awards & Ross Turk: Everyone's A Winner
Even if two of my pet projects didn't garner any awards in the SourceForge.Net 2008 Community Choice Awards, it was still a thrill to hang out at Portland, Ore.'s superstylish Jupiter Hotel and see everyone from one of Microsoft 's open source guys, Sam Ramji, to SourceForge community manager Ross Turk himself take the stage.
OSCON, Pt. 5.0: Sam Ramji's Wonderful, Terrible Job
There's a part of me that thinks Sam Ramji, director of Microsoft (NSDQ: MSFT)'s Open Source Lab, has the worst imaginable job at Microsoft. But he doesn't see it that way: Where other people would see such a position as being crushed between two wholly opposed forces (Microsoft and open source), Sam sees it as a way to build a bridge that didn't exist before -- and maybe to transform Microsoft all the more from within.
Never Miss a Beat: Get a snapshot of the issues affecting the IT industry straight to your inbox.
You May Also Like
---