Is There a Case for Using Low Code to Develop End-User Apps?
Is There a Case for Using Low Code to Develop End-User Apps?
Though some doubt low-code apps are suitable for consumers and other end users, champions of such platforms say otherwise.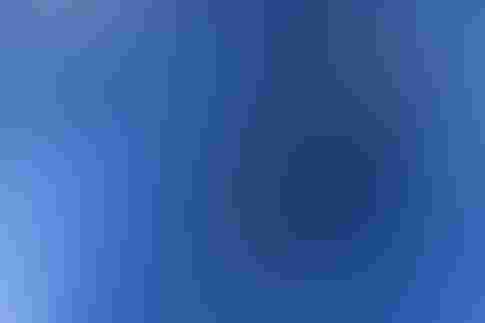 Image: maciek905 - stock.Adobe.com
Low-code app development might be gaining momentum as an option for organizations, but debate continues on just how much it can be used, and for what. While some say low-code apps are not well-suited for end users or consumers, others that operate in this space, such as Infragistics and Mrc, believe they can fill that a role.
Old opinions pigeonholed low-code development in some ways, says Rick Hurckes, services director for software and web app developer Mrc. He says there has been a perception that the low-code process is cookie cutter with a one-size-fits-most approach. Hurckes says if enough customization control is available through a low-code platform, the resulting apps can look just as polished and professional as apps developed from scratch. "The difference is these get done a lot faster," he says. "To the end user, it performs the same and looks the same."
Steve Hansen, web designer and marketer with Mrc, also believes end users might not be aware if an app was created through a low-code development. "If you give a low-code developed app and a traditional coding developed app to a user, they're not going to know the difference," he says, with the caveat that platform used to create the apps can affect the end results.
Professional developers prefer to code from scratch, Hurckes says, so they can have more granular control, but he adds some low-code platforms make it easier for citizen developers to work without needing to learn specific programming languages.
There has been a progression, he says, in both the technology behind low-code platforms and the understanding of nonprofessional developers. "If you look back to just 10 years ago, certainly low code has gotten better, but we can't ignore the fact that citizen developers have also gotten much better," Hurckes says.
Even as low code evolves along with citizen developers, he sees it being used in combination with, rather than as a total replacement for, coding from scratch. "I'm not going to tell you traditional developer applications are a thing of the past," Hurckes says. "They'll always be here -- but I think that blended model is going to continue."
Jason Beres, head of UX tools and senior vice president at Infragistics, says low code and citizen developers have evolved since their inception but there is still room for growth. "Low-code, no-code platforms really need to evolve," he says. In particular, Beres says low code needs to include some input from experts in UX and design to deliver consumer-facing applications as well as internal apps. "No matter what the code looks like on the output, it's the experience that people have that's going to make or break the app," he says.
Criticism of low-code tools, Beres says, can arise from the perception of linearity and limited  layout options for the apps they can create, but he says restrictions can keep citizen developers on track. "Everyone needs to have a certain set of guardrails because that's the only way you get something useful on the output side."
Apps produced through low-code resources might still need some developer attention; however, the time spent with such apps might be reduced, Beres says. "If my developer doesn't have to spend two weeks designing screens or we can save $500,000 . . . the cost savings to using a low-code tool becomes a no-brainer," he says.
Low-code development may even reduce time need to build out UI, UX, and repetitive code, Beres says, as AI and machines become smarter and further accelerate product delivery. In addition, he says handing off low-code apps for finishing touches by a UX team can add some of the polish consumers and end users expect in their apps.
Citing prior research from Gartner and Forrester, Beres sees low code becoming more of a go-to option to build software in the next five years. "It's going to be very difficult to fight against the low-code movement if enterprises are looking at this from user experience design, user testing, and code output," he says.
For more related content, follow up with these stories:
Why CIOs Must Set the Rules for No-Code, Low-Code, Full-Code
Are No Code and Low Code Answers to the Dev Talent Gap?
Can Low Code Measure Up to Tomorrow's Programming Demands?
NOAA Fisheries Talks Going No-Code for Project Management
How Low-Code and No-Code Fit into a DevOps Strategy
Never Miss a Beat: Get a snapshot of the issues affecting the IT industry straight to your inbox.
You May Also Like
---