Are No Code and Low Code Answers to the Dev Talent Gap?
Are No Code and Low Code Answers to the Dev Talent Gap?
An expected escalation of low-code app development might mean more IT duties could be shifted to citizen developers.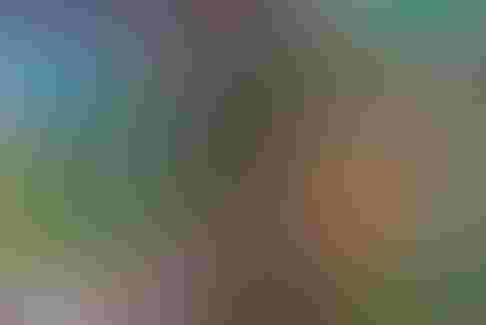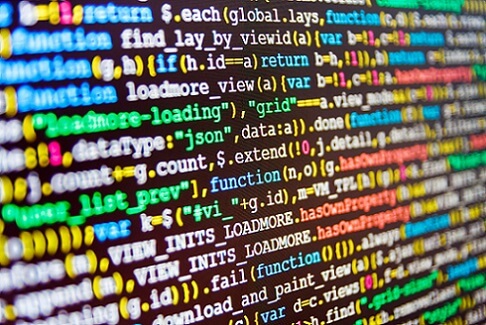 Image: maciek905 - stock.Adobe.com
Enterprises might be able to solve some of their development needs by turning to citizen developers who lack the deep training of professional developers but can work with low-code or no-code platforms. With organizations eager to transform and accelerate development, it might not be practical to wait for new developers to be trained in the latest coding skills to fill the multitude of openings in the market. Experts from Creatio, HackerEarth, and Mendix say there can be ways to give employees and hires from the business side of an organization certain development duties even if their technical expertise is limited.
Low-code and no-code platforms typically automate and streamline functions to let the user create solutions and apps quickly and sometimes with no understanding of coding at all. A tradeoff is such apps might not have the robust functions of something built from the ground up by a professional developer. However, such platforms can be deployed when granular detail is not required.
The use of no-code and low-code platforms might give organizations ways to finally catch up on the talent gap that threatens to stall growth, says Katherine Kostereva, CEO and managing partner of low-code platform provider Creatio. She says there are almost one million IT jobs that remain unfilled in the UK alone. "The demand for IT staff is going to grow," Kostereva says. "The only way out is to get technology into the hands of the employees of power users and that is exactly what low-code is doing."
Giving people who primarily come from the business operations side access to these platforms can help narrow the talent demand and address a common point of discord in many organizations. Kostereva says there is a continued misalignment where business teams have their own ideas on how interfaces and business processes should work, while IT teams must contend with limitations on resources and growing backlogs of change requests. The emerging market for low code, she says, can help business professionals take on more developer duties to a certain extent.
This may be an inevitable trend as more organizations explore ways to use no-code and low-code platforms. Citing Gartner predictions, Kostereva says by 2024, low-code application development is expected to represent more than 65% of application development activity. Organizations may have some recalibrating to do because she also says low-code developers currently make up less than 7% of all developers. "We are going to see more and more low-code developers, or as we call them, citizen developers, on the market," Kostereva says. "Those are people who can't write a line of code but at the same time they understand the structure of the system and can build business processes and design interfaces."
The path ahead for low-code and no-code demand is not absolutely guaranteed. Sachin Gupta, CEO of skills assessment solutions provider HackerEarth, says overall demand for developers tanked last March and April when the world faced the early stages of the COVID-19 pandemic. At that time, many organizations became cautious and tentative about their hiring plans, he says. Demand for talent has since risen again, Gupta says, but with some emphasis on expertise in data and AI. "Everybody today wants to hire a data scientist."
He also sees roles such as business analysts transforming to become more tech and data science oriented. For now, no-code and low-code remain on the fringes rather than the mainstream, Gupta says, with their use typically relegated to secondary and tertiary needs. "I don't see anybody using no-code and low-code platforms for building out their core solution that could be used either by enterprise or the end consumers," he says.
There is a place for such platforms, Gupta says, particularly to implement business logic, data collection from multiple sources, and to create simple dashboards and tools. "You cannot have very complex, end-user instances," he says. "You can't build apps using no-code/low-code that you could take to your customers."
Gupta does see no-code and low-code platforms have an impact automating business process logic that was often outsourced or done through Excel, macros, or by operations personnel. "There are tons of business processes that today happen on tools like email and Excel," he says.
This is also a way for professionals on other career tracks, such as sales and marketing, Gupta says, to become more savvy about technology quickly and reduce their reliance on the IT team for certain matters. That can include things such as building a landing page to capture leads for a CRM solution.
Learning to work with no-code and low-code platforms is not a replacement for the skills developers bring to the table, he says, but it may give operations staff ways to engage more with an increasingly technology-driven world. "If that's the career path I choose, building competency in a no-code/low-code platform will help," Gupta says.
Companies can benefit from leveraging no-code and low-code platforms as well as continuing to invest in more robust developers, he says, by using these resources to complement each other.
No-code and low-code platforms can also be the means for opening potential hires to new opportunities they might not have considered previously, according to Sheryl Koenigsberg, head of global product marketing for Mendix, a low-code application development platform. "Most people that have general computer acumen of any sort can get pretty darn far with no code or low code," she says.
Many low-code and no-code platforms are designed with certain guardrails to keep users on track, and Koenigsberg says these systems can let people create enterprise-class software through guided AI to maintain the continuous integration/continuous deployment pipeline. "There is an automated system to make sure it won't do something that won't work," she says.
Enterprises can also find benefits with low-code and no-code platforms when it comes to scaling up and maintaining security, Koenigsberg says. The guardrails and automation within the platforms mean apps developed through them are less likely to expose organizations to risk, she says, because of reductions in human error.
While not every organization has gotten onboard with these platforms yet, Koenigsberg says there is a significant amount of low code and no code already being used. "You'd be hard-pressed to find a large enterprise that isn't already using it in pocket," she says.
For more content on developer skills and low code, follow up with these stories:
Can Reskilling Lead to Lasting Jobs in Digital and Cloud?
Can Low Code Measure Up to Tomorrow's Programming Demands?
Ways to Fight the Skills Gap in DevOps and the Cloud
Should IT Professionals Retrain for a New Normal?
Never Miss a Beat: Get a snapshot of the issues affecting the IT industry straight to your inbox.
You May Also Like
---