IT Leaders Share Why They Made the Switch to No-Code ITSM
IT Leaders Share Why They Made the Switch to No-Code ITSM
Are you looking to move to a new ITSM platform? IT leaders share why they've made the switch to no-code ITSM and the impact it has had on their businesses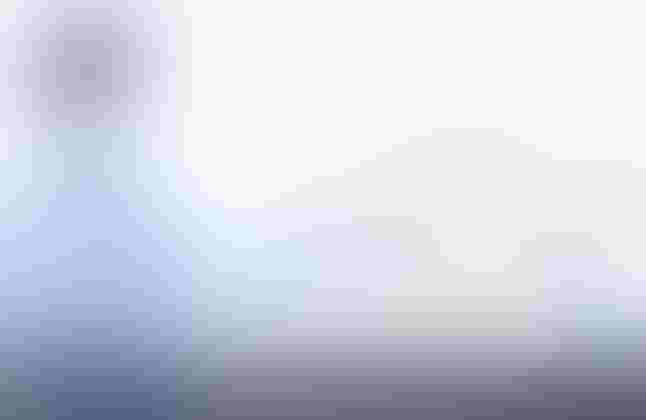 As more organizations aim to ease the pressure on their IT departments, no-code IT Service Management (ITSM) software is becoming the go-to choice. But with so many options available, how do you choose the right one? There are a few things you should look for.
First, look for a codeless ITSM platform with automation and integration capabilities. By ditching code, you'll not only simplify daily operations but also reduce costs. With no-code ITSM you can reduce the admin burden of managing the tool and reallocate those employees to other IT projects. With a codeless platform, employees across the organization can take charge of their own self-service portals and ticket or project requests. And don't forget to supercharge your ITSM with iPaaS, a powerful tool that automates and integrates systems across your organization, so you can finally say goodbye to the toil caused by repetitive, manual tasks like password resets.
Next, prioritize a customizable self-service portal with a searchable knowledge base. Imagine a world where customers can solve issues on their own, without the need to raise a ticket or call the help desk. With the right knowledge base and portal, you can make that dream a reality. With improved self-service, your IT staff will have more time to tackle strategic work, without the headache of dealing with repetitive questions and tasks that come into the help desk.
Finally, ensure full support for ITIL, a framework that helps organizations improve customer delivery and maintain a common methodology surrounding incident response. Look for ITSM software that can be tailored to your specific needs, so you can get the most out of ITIL-aligned processes.
With the right ITSM software, you'll be on your way to streamlining operations, reducing costs, and optimizing your organization.
Nutrabolt Achieves Faster, Easier IT Support with Automated & Flexible ITSM Platform
"We had a help desk tool in place, but it was not purposefully built," Mark Dittenber, Director of IT at Nutrabolt, said. "It was very generic, and there was no discipline in the use of it."
Mark and his staff needed a highly flexible and customizable platform that could support new IT processes with automated workflows now, and into the future, as the company's IT operations continued to mature "I liked the lightweight nature of TeamDynamix, as well as its ability to scale with our needs," he observes.
Dittenber and his team were able to implement TeamDynamix in a matter of weeks. They began with IT service management (ITSM) and have now expanded to include project management. All the configurations and automations are created without any technical resources on TeamDynamix's no-code platform.
As Dittenber and the team create new IT processes from the ground up, they're also building out a knowledge base and a self-service portal. Having thoughtfully crafted processes in place -- and the right enterprise service platform to support them -- has already made a big impact in just a few months.
"We've made significant progress," Dittenber said. "We've already seen good results, people have embraced these changes, and we'll continue driving improvement and simplicity for the organization."
Gratz Bank Leverages Enterprise Service Management for Improved Workflow
Reliable ITSM is especially critical in a banking environment. The Gratz Bank is using the TeamDynamix platform to gain the visibility they need into technical operations and build sound change management processes. They are even using it outside of IT to help with enterprise service management.
Although The Gratz Bank's use of TeamDynamix began with ITSM, other departments caught on very quickly and understood that the tool could be used to manage workflows throughout the organization. For instance, the accounting department saw there was an opportunity to help them create a better process around paying vendor invoices and expense reimbursements. 
Project Manager Katie Hayes was able to set up an application for the accounting department, so employees could track the status of their reimbursement and know if vendor checks had gone out on time. This has made a positive impact on the department.
Using TeamDynamix Gratz Bank has also been able to automate and simplify what can often be complex, multiple-step processes. It has also improved visibility into IT operations, leadership can now easily see how well they're serving the needs of employees and where the most common technology-related problems are occurring.
"It's a very configurable tool," Hayes said. "We have much more visibility and can plan for our IT needs more effectively."
CTO Mark Yerger agreed, "TeamDynamix has allowed us to take ownership of IT service management and create a foundation that we can expand on as our organization grows."
Want to read more about why others are making the switch to TeamDynamix? Read our latest eBook: Automate IT - A Playbook for Supercharged ITSM.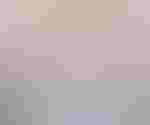 Andrew is the Chief Product Officer for TeamDynamix. His passion lies in helping organizations thrive in an ever-changing environment. As a co-founder of TeamDynamix, Andrew is well versed in the common issues facing leaders in Mid-Large Enterprise, Healthcare, Education, and Government – as tech spending grows and the need for increased IT Maturity rises, he is able to help map out a way forward. Andrew believes that success comes when customers, team members, and the company are all aligned. In his role, he uses his insights to focus on customer lifecycle strategy; building a strategic product vision that will ensure customer success in both the short and long term. Andrew heads up the Advisory Boards, CIO Council, and Focus Group Program. He also works closely with partners for strengthened integration and cooperative vision.
Andrew was previously a technology and business process consultant with Arthur Andersen Business Consulting serving mid-market and Fortune 500 clients. He sits on the Ready Education board and was on the Edusourced boards. Andrew graduated Summa Cum Laude with a degree in Management Information Systems with a specialization in French from Ohio University.
Never Miss a Beat: Get a snapshot of the issues affecting the IT industry straight to your inbox.
You May Also Like
---