IT Service Management In Disruption, Moving Toward Automation
IT Service Management In Disruption, Moving Toward Automation
A wave of change is sweeping through the suppliers of ITSM, reflecting the enhanced ability to add analytics and automation to the field.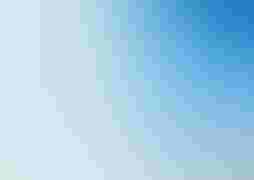 IT is central to the future of companies transitioning into the digital economy, and in many cases will lead the way. For that reason, there's both opportunity and pitfalls in store for the companies that supply service management tools to IT.
Some companies are innovating and advancing rapidly, while others are falling into the rearview mirror.
Some of the tools are elementary, such as logging IT service requests, assigning trouble tickets and recording the outcome when an issue has been resolved. But more and more, the would-be participants in what's variously known as the IT service management and IT operations management are finding they need to capture both a request for service and a history of how similar cases were resolved. If the two can be combined, with analytics, then a degree of either solution recommendation or outright solution automation may be at hand. The companies that reach that goal first are likely to be the long term survivors in ITSM.
For example, if routine requests for IT services could be automated, it would free up some of the organization's most computer-literate workers to do more productive tasks. The attempt to accomplish that pushes ITSM tool makers into the field of change management for IT and construction of configuration management databases. Both of these things strengthen the hand of a tool supplier in the cloud to help IT implement change.
Cloud-based ITSM tool makers are also in a position to trespass on the domain of more traditional tools suppliers, such as CA Technologies, HPE, IBM and BMC Software. They have all used change management and configuration management as part of their bread-and-butter operations monitoring and systems management systems. They too want to become ITSM players too.
So what follows is a look at the disruption in ITSM. CA Technologies, a major aspirant in the space, acknowledged recently that ITSM is a bridge too far for it to conquer. On Dec. 12, it sold its cloud-based IT service management software to ServiceAide, a six-employee startup, for an undisclosed amount. Likewise, HPE, another aspirant, sold its ITSM software to Micro Focus for an undisclosed amount.
IBM as a major systems management vendor understands the potential of the ITSM market, which Research and Markets projected as worth $4.41 billion in 2016, headed for $8.78 billion by 2021 with a 14.8% annual growth rate. Technavio, another market research firm, projects an annual growth rate of 16% through 2019. But according to Gartner, IBM remains a niche player and placed it accordingly in the Gartner Magic Quadrant for IT Service Support Management published Aug. 24. That's one reason why IBM has partnered with the market leader, ServiceNow, to connect ServiceNow resources to the IBM Security Identity Server.
ServiceNow CEO Frank Slootman cited that partnership in ServiceNow's Jan. 24 earnings call as a source of new business.
Gartner put two companies in its leaders quadrant: ServiceNow was at the top followed by BMC Software. The only challenger was Cherwell Software. Niche players included Heat Software, Axios, HPE, CA Technologies, Landesk and EasyVista.
Gartner acknowledged there were 450 vendors with an interest in the ITSM space producing tools. "But the majority are basic or intermediate tools that focus on IT service desk and ticketing functions, targeted at lower maturity infrastructure and operations organizations," its Magic Quadrant report said.
In an interview, Farrell Hough, ServiceNow's general manager of ITSM, said the firm is acquiring DxContinuum, a machine-learning software firm, to add its capabilities to the firm's platform for problem solving in IT operations. The incoming description of a problem can be analyzed for its underlying patterns. Much time is wasted in IT services as one service desk listener responds to a problem one way and another in a different way.   
"Incident management needs better categorization. There's sometimes misinterpretation of what the incident is about and what skill set is needed to resolve it," said Hough.
With ServiceNow's existing configuration management database and change management products will be tied into machine learning to get a more accurate incident management process. The information available through them will also make it possible for a machine-learning system to look at pending changes and "assess the risk as changes come through, based on its learnings from what's happened in the past," she said.
The deal to acquire DxContinuum closed Jan. 18 for an undisclosed amount, but Hough said it will enable ServiceNow to maintain its lead in the IT service management space and bring new machine-based approaches to it. The model for the machine learning system learns through the repeated collection of data.  "The model can be trained to predict what the risk will be. That's a highly valuable function for an organization that's making thousands of changes a month," she said.
Hough didn't give a time framework for when such functionality might emerge – "there's an element of time" needed for such a system to be oriented into IT service management. But the DxContinuum acquisition points the way to a heightened competition for ITSM tool providers. Hough said her firm is one of the few that started in the cloud and can offer ITSM advances from the cloud and rapidly update them, without customers needing to painfully adjust on-premises software.
In addition to ServiceAide, ServiceNow, BMC and other suppliers, the ITSM field has a number of young entrants who may learn from ServiceNow's example and attempt to overtake it. Two weeks before it completed its deal with CA Technologies, ServiceAide obtained $12 million in its initial venture capital funding to expand its business.
ServiceAide has years of big data experience that it can inject into the IT service management space, said CEO Wong Wai upon completion of the deal. "We strongly believe game changing results will be achieved here," he said.
Cherwell Software's Cherwell Service Management product is available as both on-premises and cloud-based SaaS, and has been available since 2007. It's currently used by 1,400 customers. In the third quarter of 2014, Forrester Wave picked Cherwell as one of three leaders in the delivery of ITSM via software-as-a-service, along with ServiceNow and SysAid Technologies.
"These three vendors show overall sound ITSM SaaS delivery capabilities and stand apart from the others in the Forrester Wave evaluation. Not surprisingly, these three also stand apart in customer feedback," the report said. It's available for free download with registration here.
SysAid Technologies' Cloud edition has an IT community integrated into its product and offers a community IT benchmark module that takes anonymous data (with customer permission) to provide crowdsourced key performance indicators. Customers may use it compare their IT to other customers worldwide. SysAid was founded in 2002 and claims 10,000 companies of various sizes use the product.
These and other young companies are challenging BMC and other ITSM established vendors by starting out with a set of cloud-based services. The retreat of HPE and CA Technologies illustrates how difficult it is to compete in a rapidly changing field. Although ServiceNow keeps popping on most leadership lists, it's a field crowded with young companies trying to speed their customers' digital transitions. One or more of them is likely to be a partner inside most firms that make it into the digital economy.
Never Miss a Beat: Get a snapshot of the issues affecting the IT industry straight to your inbox.
You May Also Like
---