Linux Community Looks Past Microsoft
Linux Community Looks Past Microsoft
At the Linux Foundation Collaboration Summit, developers discussed the evolution of the operating system--and tried to shrug off the patent threat. A cross section of the Linux community signaled last week that it's time to get back to work on the open source operating system and move past Microsoft's patent deals and claims of infringement. Lawyers can quibble, but it's up to the community to expand the system's capabilities and maintain its momentum.
The occasion was the Linux Foundation Collaboration Summit, an event organized by the Linux Foundation, a San Francisco-based group that includes Advanced Micro Devices, Bank of America, EMC, Intel, Hewlett-Packard, IBM, Oracle, and Novell. It was staged on Google's Mountain View, Calif., campus for 200 open source developers, users, and software vendors. The get-together included speeches, panel discussions, and a question-and-answer session with six Linux kernel developers.

Dan Frye, IBM's VP of open systems development, said IBM-sponsored developers are focused on advancing Linux as a real-time operating system, especially for defense and financial services customers. Linux vendor Red Hat and IBM said in March that they were working together on such a version. Novell's SUSE Linux has been available in a real-time version since October. Smaller vendors MontaVista and Concurrent also offer real-time Linux distributions.
Wall Street wants real-time Linux for systems that make trading decisions within fractions of a second, Frye said. Real-time Linux also could play a role in manufacturing, where monitoring systems must react quickly to changing temperatures, and in hospitals in systems that monitor patients' vital signs, he said.
Starting with release 2.4 and then 2.6 of the Linux kernel, Linus Torvalds and company have been issuing updates every two to three months. "We add 2,000 lines of code a day to the Linux kernel. We work on 2,800 lines of code a day," said kernel developer Greg Kroah-Hartman. "I've never seen the pace of change that Linux has shown."
That presents its own problems. When new features are added to the kernel at that pace, they haven't necessarily been tested with all the requisite software and on the requisite systems. A questioner asked the kernel developers why they didn't engage in more regression testing, making sure a new kernel runs the same as the previous kernel in the same environments.
"There's a tension between introducing new features and stabilizing them," said James Bottomley, who works on the Linux kernel and also is CTO at SteelEye Technology. With developers committed to speeding up the pace of innovation, "what we really need is for the user community to help us track down bugs," he said. "The user base is far bigger than the number of kernel developers."
MOBILE LINUX
Christy Wyatt, VP of market development at Motorola, said Linux should be advancing more quickly to support mobile devices. "Linux will take a significant--I'm not allowed to say 'dominant'--market share of mobile phone operating systems," she predicted. Motorola expects 60% of its phones will use a version of embedded Linux "in a short time," Wyatt said.
To improve its prospects as a platform for cell phone apps, mobile Linux needs greater "consistency" for commercial application developers, she said. Mobile phone manufacturers use too many Linux variations. "Application developers want to write for many phone models, not one application per model," Wyatt said.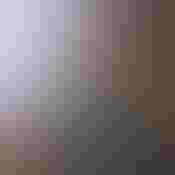 Microsoft? I'm concerned with power management, Morton says.



Photo by Niall Kennedy

Audience members also questioned whether Linux kernel developers had overlooked power-saving features, such as suspend/resume functions in device drivers. With the option of invoking a suspend or resume command, third-party developers could build power-saving features into applications. Andrew Morton, a key lieutenant of Torvalds as the 2.6 kernel maintainer, conceded that Linux has fallen behind in that green computing effort. "Our view of power management is that you can have two states: on or off. Other manufacturers recognize that there are lots of intermediate states," Morton said.
Business users also had their complaints. Bank of America senior VP Tim Golden said Linux vendors could do a better job of combining their support efforts. When he has a problem with a Linux application, the six parties that each have a role, from the operating system vendor to the middleware and database vendors, "have no reason to try to help. It's a real goat rodeo," Golden said. "You get a different type of response from a single-vendor play."
The gathering reflected "a lot of attitude" about the superiority of Linux technology without demonstrating how that's useful to typical end users, said Raven Zachary, an open source analyst at the 451 Group. "This community needs an infusion of usability talent," he said. "There's no innovation occurring in usability" that matches what Windows or Apple has achieved. Linux developers, however, cited the Gnome project, which has produced a user interface for Linux that's distributed by Novell and Red Hat.
Of course, there was no ignoring the elephant in the room. "We all know the tired old legal FUD that's flying around," said IBM's Frye. But his customers don't seem all that concerned with it. "We don't get calls asking about the legalities of Linux. We get calls about ease of use ... what it works with," he said.
Keeping that particular pot simmering, Microsoft announced another patent agreement last week, this time with Linux vendor Linspire. Microsoft and Novell in November unveiled a technology-sharing agreement that extends patent indemnity to Novell's SUSE Linux customers. Since then, Microsoft has announced similar deals with Xandros and Korean manufacturer LG Electronics, which embeds Linux in its electronics products.
No one should assume any Linux developer has included a line of Microsoft code in his work, despite Microsoft's insinuations, Morton said. A plagiarized body of code "would stick out like a sore thumb" to kernel developers and community code reviewers, he said.
The Linux community will continue its rapid pace of development, said Jeremy Allison, lead developer of Samba, the file sharing system that brokers between Linux and Windows. "No developer I know reads patents or thinks about them," Allison said. The Samba project, he added, is expanding its code functionality so fast that it's almost impossible for him to keep up.
Google sponsored the summit at its headquarters because it's a big user of Linux in its data centers. Google's manager of open source programs, Chris DiBona, said it was the search company's responsibility to support Linux in the face of Microsoft's hostility. "There's actually a lot of people who want to hurt Linux," he told the gathering. "It's our job to be the other side of that."
Never Miss a Beat: Get a snapshot of the issues affecting the IT industry straight to your inbox.
You May Also Like
---