Low Code: What IT Needs to Know
Low Code: What IT Needs to Know
As low code, which minimizes the amount of coding needed to build out applications, becomes a new norm, it is important to consider how the rise of citizen developers will affect the enterprise.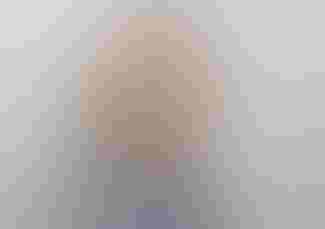 Across industries, from healthcare to manufacturing and financial services, organizations are undergoing digital transformations. This is creating a competitive job market for skilled developers, such as mobile app developers, and in turn, can cause a talent shortage. As demand for mobile apps in the enterprise grows, access to talent can become critical and expensive. Developer skills are at a premium at a time when many organizations may need to do more with the same budget or less.
To help address some of the talent gap, many companies are turning to citizen developers. Thanks to Rapid Mobile App Development (RMAD) and a growing number of low code development tools, business people and analysts can create and prototype apps more quickly and easily. As low code becomes a new norm, it is important to consider how the rise of citizen developers will affect the enterprise.
Low code 101: What is low code?
The term "low code" is gaining attention in IT and business markets. A low code approach minimizes the amount of traditional coding needed to create a software application. 451 Research defines low code as an environment in which "any IT system or tool (e.g., platform, middleware, service) that uses visual models, prepackaged templates and graphical design techniques with drag-and-drop tooling to build software or integrate software and IT infrastructure." This can help take pressure off IT by enabling the business to meet some of their own demands for application solutions in a self-service type model. This can make sense in areas like mobile app development and business process management (BPM) where the business can be more self-sufficient in creating simple mobile apps or, in the case of BPM, can adapt business process rules and models as business needs shift.
How can low code help enterprises succeed?
For enterprise organizations, low code tools can promote speed. According to 451 Research analyst, Carl Lehmann, low code "can potentially shave 50-90 percent off development time vs. a coding language". This can be particularly true when creating simple mobile apps. Take forms as an example, order fulfillment, surveys, service work orders, registration forms, etc. Being able to create these as mobile apps using drag-and-drop and simple visualization tools can be a major time-saver for organizations trying to bring new mobile apps to market more quickly. For process-oriented mobile apps, the combination of low code capability in mobile app development and BPM platforms enables faster creation of mobile apps for workflows that can be configured and adapted as needed.
Low code can also integrate line of business employees into the digital fold. According to industry analyst firm IDC, "Decisions on what mobile apps and infrastructure initiatives enterprises roll out are shifting from IT decision makers to line-of-business (LOB) leaders and executives." Low code gives business people an opportunity to participate in mobile app development without always needing coding skills or IT's involvement. It also enables the business to model, configure, and adapt their workflows and processes using low code BPM tools without having to place a request with IT and wait for their availability. As the relationship between lines of business and IT strengthens, this can ultimately lead to better business outcomes.
What does low code mean for IT and skilled developers?
That said, the advent of low code should not strike fear in the hearts of skilled developers. The quality of low code systems varies, and the technology should not turn business people into developers or integration specialists. In reality, I believe organizations are determining what can be tackled by citizen developers and what projects need more skilled development teams. It is about getting the right balance. Low code tools can help to alleviate some of the demand on IT, but IT departments remain central to key aspects of integration, policy management, and deployment, but being able to enable a degree of self-service to the business can help both parties. What's more, low code platforms can aid IT professionals. The highly skilled IT or development team can use the tools for faster prototyping.
Summary
As competition stiffens for highly skilled developers in the digital marketplace, I expect to continue to see enterprises turn to the citizen developer and low code tools for mobile app development and BPM. I expect to see these tools and processes evolve as IT looks for more efficient, yet collaborative, ways to enable the business to be more self-sufficient, where it makes sense.
Clare Grant, general manager of Red Hat Mobile, has over 20 years of experience in mobile software, telecommunications and hi-tech electronics markets and is responsible for Red Hat's global business strategy for their leading mobile application platform. Clare joined Red Hat as part of the acquisition of FeedHenry in October 2014 where she was VP of Marketing. Prior to FeedHenry Clare has held senior leadership positions in  fast growing pre-IPO companies through to large corporates including Antenna Software (acquired by Pegasystems), Velti a B2B mobile marketing software company, Virgin Media and Sony.  Clare holds an MSC from Manchester University.
Never Miss a Beat: Get a snapshot of the issues affecting the IT industry straight to your inbox.
You May Also Like
---