Meet iPaaS: Gartner Ranks New Cloud Service Pioneers
Meet iPaaS: Gartner Ranks New Cloud Service Pioneers
Gartner creates new cloud category -- integration platform-as-a-service -- and starts tracking a new class of service providers.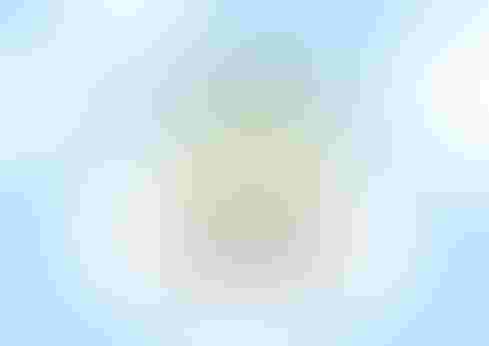 Integration platform-as-a-service is a term that has been growing up behind the scenes by those with a passion for achieving integration in the cloud. But the phrase has come of age and is ready for wider circulation. We can tell because it's got its own Gartner Magic Quadrant.
Even more impressive, its debut event has a cast of 17 players. Some of them you will recognize as graybeards: IBM, SAP, Informatica, and Tibco. Some are younger talents: MuleSoft, SnapLogic, Boomi, Jitterbit, and Attunity. And others are still relative unknowns: Vigience, E2E Technologies, Flowgear, and Skyvva.
They are united by a common purpose of doing in the cloud what used to inevitably be done on-premises, linking one application to another with point-to-point communications through a tailored connector or adapter. Connectors and adapters were complex pieces of software that knew a lot about the sending system and receiving system. They knew how to process the data enroute so that it arrived in a format that was useful to the receiving application. They were eventually built into enterprise service buses and other middleware that did the same thing, only on a larger scale.
Connectors and adapters were useful enough to command prices of $12,000 or $15,000 a piece in the legacy packaged software market. They eventually were tied to enterprise service buses and other middleware, increasing their usefulness within the enterprise. iPaaS wants to do the same thing at a lower price and in such a way that makes integration available between enterprises and public clouds, between clouds, and between enterprises using clouds.
[Want to learn more about how SAP is moving into cloud services? See SAP Doubles Down On Cloud Computing.]
The Gartner report, Magic Quadrant for Enterprise Integration Platform as a Service, its first on the iPaaS category, was issued January 27 and contains a neat summary of the emergence of integration platforms in the cloud:
"iPaaS offerings emerged six or seven years ago, primarily to support data synchronization between on-premises systems (SAP ERP, Oracle E-Business Suite, JD Edwards) and the early examples of SaaS offerings (predominantly Salesforce.com). At that time, SaaS users primarily were SMBs with minimal experience in integration technology and even less interest or budget to invest in building such skills. To appeal to this market, the iPaaS pioneers -- Boomi (now Dell), Cast Iron Systems (now IBM), Informatica, Jitterbit and Pervasive Software (now Actian) -- focused their offerings on ease of use and minimal coding."
The integration platforms allowed small businesses to achieve integration without a big investment in skills or licensed middleware software. But such platforms proved useful to many different types and sizes of users. Boomi, Cast Iron, and the others created hubs in the cloud that could be accessed through a standard web services protocols. What used to be a large task, undertaken by each enterprise, became a specialized service, whose integrations could be spread across many different enterprises. If iPaaS was once oriented toward small and medium business, it has matured into a type of service useful for large companies as well.
iPaaS is "poised to grow dramatically" over the next five years due to the continued integration needs of small business, which continues to refuse to embrace integration middleware because of "its high cost and complexity"; the increasing adoption of agile development, which often taps into software as a service; the increasing use of public facing APIs by companies; and the need to integrate with various devices now part of the Internet of Things, the Garter report said.
IPaaS is "inevitably on a collision course with traditional, on-premises integration middleware." Each will have their champions over the next 3 to 5 years, and tensions within user organizations will gradually be resolved, Gartner predicted, by the emergence of hybrid platforms that make use of both on-premises integration and cloud services.
Gartner lists Dell Boomi and Informatica in the center of its Leaders quadrant, with Boomi having an edge. Below them is MuleSoft, the open-source firm that started out supplying a lightweight enterprise service bus to financial services firms.
In the Challengers quadrant are Fujitsu and Actian, with Actian having the edge. In the Visionaries quadrant are SnapLogic, SAP, and IBM, with IBM having the edge. And in the Niche Players quadrant are Terrasky, Skyvaa, Jitterbit, Flowgear, Vigiece, Attunity, NEC, Tibco, and E2E Technologies. Missing are any integration software suppliers who don't have a public cloud service. There are still several companies that produce software for on-premises installation.
IPaaS services will come from established middleware vendors and SaaS providers, looking to expand revenues from their customer base. It will also come from statups, the report predicts. Here are a few examples of the companies currently supplying iPaaS.
Actian
Privately-held Actian is an assembly of database companies that includes Versant, Ingres, and Par Accel and a big data analytics platform, giving it a large, potential customer base for data integration. Its DataCloud runs on Amazon Web Services, with prepackaged data integration services. DataCloud came to Actian with the acquisition for $162 million of Pervasive Software in April 2013. Pervasive was known for its command of high-speed data throughput between dissimilar databases, applications, and other data sources. DataCloud incorporates that capability.
The Pervasive acquisition also brought with it 2,000 data integration customers. Through DataCloud, Actian customers may now integrate data on-premises, in the cloud, or in a combined cloud and on-premises manner. DataCloud manages, routes, and restructures data as needed from multiple data sources to applications or other data repositories.
Gartner predicts DataCloud will appeal to cloud developers who need to generate data from a shifting set of resources in a dynamic manner, as requests occur. DataCloud may prove to be a hub of
on-demand data and application integration, accompanied by SSAE 16 application-level security. The Data Cloud's capabilities may be embedded in cloud applications and set to operate in "enterprise-scale scenarios," the Gartner report noted. It cautions that Actian implementations "reflect uneven versatility in large-scale environments," with some issues over ease of use and reliability.
Attunity
ISG International Software Group became Attunity in 2000 and went public November 23 of that year, raising $20 million. It's known for its Replicate product for distributed copies of data sets. Replicate Turbostream Change Data Capture is aimed at high volume data transfer and Turbostream DX (data transfer) is a secure, WAN transfer engine moving data to databases in the cloud or otherwise off-premises.
Its integration effort is focused on connecting on-premises databases to Amazon Web Services' Redshift, S3, and RDS services. It offers its CloudBeam service as an iPaaS that connects Oracle, SQL Server and MySQL, IBM DB2, and SAP Adaptive Server Enterprise, among others, to the AWS services. Gartner says Attunity customers say CloudBeam "drastically reduces the time and resources required to reach a solution, when data needs to be migrated (or synchronized)."
CloudBeam is a young service, launched in December 2012, but Attunity hasn't generated a roadmap that indicates it plans to fill it out with connections to applications or make it a multi-step process integration service, the Gartner report said. It can be used for access, sharing and distribution of data across multiple databases in the enterprise and in AWS' EC2. Market awareness of Cloudbeam "remains limited," the report said.
E2E Technologies
E2E is a Basel, Switzerland, company founded in 1996 whose iPaaS service is based on E2E's Bridge middleware, used primarily in the retail, supply chain, and logistics industries. These businesses often need real-time integration. It is a business process model-driven service based on Unified Modeling Language (UML).
Through a partner, No Magic, it is resold with Systems Modeling Language (SysML) used by 500,000 engineers in aerospace, defense, medical, and the logistics industries. The Gartner reported said users like the speed with which integration can be achieved. "Performance, scalability, a small footprint, and the resulting minimal server requirements are notable strengths for E2E Bridge iPaaS," it said. The number of enterprise Java programmers with UML skills is limited, the report warns.
SnapLogic
One of the more general purpose iPaaS vendors, SnapLogic's approach to customizable adapters (Snaps) has been adopted on-premises by enterprises and that capability is now available as a multi-tenant service offering. It's been adopted both for line of business projects and central IT projects. It supports a variety of data formats, has a large library of prebuilt adapters for connecting to popular websites and cloud services, as well as on-premises applications. It also supports several communications protocols.
The Gartner report cautions that SnapLogic is focused on modern applications and service endpoints, "with a limited base of experience" to compete with established on-premises integration solutions, such as those from IBM, SAP, and Tibco. Demanding integration projects will not find a programmable rule engine or business process modeler as part of the system, it said.
Dell Boomi
One of the best established iPaas vendors, Boomi was a pioneer of cloud-based integration and was acquired by Dell in November 2010. Now a business unit of Dell Software Group, it provides data cleansing, validation, and transformation and content-based routing through its AtomSphere iPaaS system. A common use of Boomi as it became established was to integrate Salesforce.com with on-premises databases.
Dell counts 1,600 midsized and large multinational companies as users of AtomSphere. The emphasis on web services standards, including REST, allows it to provide enterprise-to-cloud integration, business-to-business integration, and on-premises application-to-application integration. It plans to have an emphasis on healthcare and life science application integrations in the future.
Boomi delivers its services from two US-based datacenters and lacks wider geographic distribution, the Gartner report notes. It has no direct presence in Asia/Pacific and a small European presence. It still needs "native support for message queuing and improved monitoring and management, the report said.
As these examples show, each iPaaS vendor tends to have its own approach to a broad and complicated market, focusing on some initiatives at the expense of others. Other young iPaaS vendors in some cases have other limitations. For example, Flowgear iPaaS was established in 2011 and runs on paired datacenters in South Africa and only in that country.
The January 27 Magic Quadrant report on iPaaS was produced by Gartner analysts Massimo Pezzini, Yefim V. Natis, Paolo Malinverno, Kimihiko Iijima, Jess Thompson, and Eric Thoo.
Private clouds are moving rapidly from concept to production. But some fears about expertise and integration still linger. Also in the Private Clouds Step Up issue of InformationWeek: The public cloud and the steam engine have more in common than you might think. (Free registration required.)
Never Miss a Beat: Get a snapshot of the issues affecting the IT industry straight to your inbox.
You May Also Like
---