Microsoft Confirms Windows 8.1, Windows Phone 8 Updates
Microsoft Confirms Windows 8.1, Windows Phone 8 Updates
Microsoft plans to update Windows 8.1 to make it friendlier to mouse-and-keyboard customers and launch initiatives to make Windows and Windows Phone devices more affordable.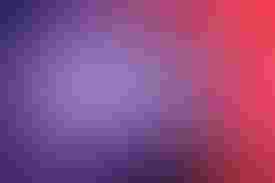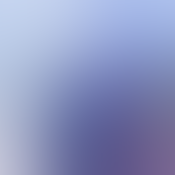 Windows XP Shutdown: 10 Facts To Know
Windows XP Shutdown: 10 Facts To Know(Click image for larger view and slideshow.)
Microsoft on Sunday confirmed that updates to Windows 8.1 and Windows Phone will arrive this spring. Speaking at Mobile World Congress in Barcelona, corporate VP of Windows Phone Joe Belfiore said the upcoming changes will include UI tweaks to make touch-oriented Windows 8.1 easier to use for mouse-and-keyboard users. He also announced a variety of maneuvers to make Windows 8.1 and Windows Phone devices less expensive and simpler to manufacture.
The news validates weeks of rumors, much of it gleaned from purported Windows 8.1 update builds circulating online. Belfiore said the Windows update targets three main goals: to improve the OS's non-touch experience; to provide OEMs with more and cheaper hardware options; and to improve compatibility for certain legacy applications and tools.
With many desktop users still evidently hesitant to embrace Windows 8.1's unfamiliar UI, the first of these goals is arguably the most crucial. Following the update, Windows 8.1 will feature search, power, and settings options (all of which currently reside in hidden menus) on the Start screen. Mouse users will also be able to right-click Live Tiles, saving them the trouble of navigating to the bottom of the screen to access controls. The update will also allow Windows store apps to be pinned to the desktop taskbar, which -- in another change -- will remain accessible even when a Modern full-screen app is running.
[But what about Office? Read Microsoft Office For iPad: Do It Right.]
Belfiore conceded that full-screen Windows Store titles could be jarring to users accustomed to a windowed environment. "People weren't sure how to get out or how to get back [in]," Belfiore said, adding that with the update, users will be able to close Modern apps via a title bar the top of the screen, or by using the taskbar "to switch between new Windows store apps [and] your old Windows apps in a very natural sort of way."
To facilitate more options for manufacturers, Microsoft will also use the update to ease its hardware requirements. OEMs will soon be able to build devices that have as little as 1 GB of RAM and 16 GB of storage. Belfiore said the relaxed restrictions should allow Windows tablets and convertibles to hit lower price points. The aforementioned UI tweaks, meanwhile, should also encourage lower pricing, since non-touch components are generally less costly than touch-oriented ones. All of these efforts could help Microsoft in emerging markets, where Android tablets have become popular, as well as in low-cost segments such as education, where both Chromebooks and iPads are popular.
As for compatibility improvements, Belfiore promised "a number of focused and small tweaks to general manageability." He said that many enterprises rely on internal web apps standardized around Internet Explorer 8, which has caused problem with the HTML5 support in Windows 8.1's Internet Explorer 11. The update will address this issue, he said.
In an interview last week, Forrester analyst David Johnson said the update, which at that point was still unconfirmed, suggests that Microsoft is learning how to balance Windows 8.1's Modern UI without compromising the desktop experience.
Online rumors, many of which accurately forecasted Sunday's news, indicate Windows 9 will debut in 2015, roughly a year after the Windows 8.1 update rolls out. It will allegedly include the ability to run Modern apps in windowed mode on the desktop, as well as the return of Windows 7's Start menu. When asked why Microsoft might wait to roll out these changes, the second of which is much-requested, Johnson said if Microsoft tries to "move too quickly, it could undermine confidence in the Modern UI."
Indeed, Belfiore appeared determined to avoid the perception that Microsoft is retreating from Windows 8's original goals. "We love touch," he stated.
He said customer satisfaction statistics indicate that users who use Windows 8 with touch prefer the experience to Windows 7 without touch. For Microsoft representatives, this has been a frequent refrain, even as it's become clear that demand for Win 8 is significantly softer than demand for its predecessor was.
Belfiore admitted, however, that users of Windows 8 on non-touch devices "were in general a little less satisfied with Windows 8 and its UI compared to Windows 7." Belfiore did not address a recent report that Microsoft is slashing Windows OEM license costs by 70% to stimulate production of lower-cost PCs and tablets. His emphasis on cheaper and more widely-available devices clearly taps the same vein, however.
The Windows Phone update, meanwhile, removes the requirement that devices have physical buttons. This could compromise Microsoft's original goal to provide a consistent experience across all handsets, but it could allow OEMs to build lower-cost phones. The update will also add support for two SIM chips, which is a major demand in emerging markets, as well as VPN support for enterprise customers.
Microsoft also announced nine new Windows Phone partners, including major players such as Lenovo and LG. Nokia, which Microsoft is currently in the process of acquiring, accounted for the vast majority of Windows Phone handsets sold last year. Despite shouldering the burden alone, Nokia's devices helped the platform to become a solid third option behind Android devices and iPhones. The new partnerships could help Microsoft to build on this momentum.
OEMs will also be able to build Windows Phone devices using Qualcomm's Snapdragon 200 and 400 series chipsets, which should help to drive down unit costs. Microsoft also announced a Windows Hardware Partner Portal to streamline the process of building Windows Phones, as well as participation in the Qualcomm Reference Design program.
In a blog post separate from the Mobile World Congress announcements, Microsoft said a minor update for Windows Sever 2012 R2 will also arrive this spring. It will include UI tweaks and bug fixes.
Microsoft is expected to reveal more about its Windows and Windows Phone plans in April, when the company will host its Build conference for developers. Prominent questions will include how Nokia's Android-based X platform, announced Monday, will reconcile with Windows Phone. Others will be watching for major surprises. Online chatter indicates Build might feature the introduction of Cortana, Microsoft's long-rumored Siri competitor, and possibly the killer consumer app many have been waiting for.
Engage with Oracle president Mark Hurd, NFL CIO Michelle McKenna-Doyle, General Motors CIO Randy Mott, Box founder Aaron Levie, UPMC CIO Dan Drawbaugh, GE Power CIO Jim Fowler, and other leaders of the Digital Business movement at the InformationWeek Conference and Elite 100 Awards Ceremony, to be held in conjunction with Interop in Las Vegas, March 31 to April 1, 2014. See the full agenda here.
Never Miss a Beat: Get a snapshot of the issues affecting the IT industry straight to your inbox.
You May Also Like
---