Microsoft's Groove Move
Microsoft's Groove Move
Its products don't do enough to let global businesses stretch across networks and companies. Can Groove bridge the gap? Bill Gates worked the West Coast last week to plug Microsoft's latest watchword: collaboration. After stops in San Francisco to launch new Office software and San Diego to prognosticate on back-office apps, Microsoft's chairman landed back in Redmond, Wash., to uncork the week's biggest surprise: Microsoft's acquisition of Groove Networks Inc. for an undisclosed sum.
Meanwhile, group VP Jeff Raikes joined Groove founder Ray Ozzie in a town outside Boston to address Groove's 200-some employees. It's that kind of city-hopping, plane-to-hotel-to-office work style that's driving Microsoft's latest investments. Gates and Ozzie--who becomes Microsoft's newest chief technical officer as part of the deal--are betting your workweeks are every bit as hectic.
During negotiations for last week's deal, scheduled to close by June, executives from both companies logged on to Groove's software to hash out some of the details, Raikes says, talking from his cell phone on his way from Groove's Beverly, Mass., headquarters to Boston's Logan Airport. "We spun up some Groove work spaces," says Raikes, who's in charge of Microsoft's $10.8 billion-a-year information-worker business fronted by Office, the cash cow that includes Word and Excel and is in need of some new life. "It's that peer-to-peer technology that makes it possible for information workers to rapidly spin up projects that go across organizational and network boundaries. That's where Groove is so strong."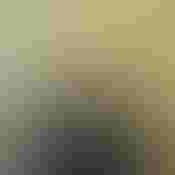 Groove's founder Ozzie will become a chief technical officer at Microsoft.



Photo by Eddie Milla

And where Microsoft isn't. Its software isn't built for a world where people form and dissolve complex project teams of contractors, customers, and suppliers, and where Internet connections in airports and Starbucks shops substitute for corporate networks. From Office to project tools such as SharePoint server, its products are too closely tied to an IT architecture that relies on a central directory to manage files and grant users permission to make changes. That makes it hard to work offline, across network boundaries, or over a spotty connection outside the office.
With the addition of Ozzie as CTO, and ambitious plans for weaving Groove's technical know-how into future versions of Windows and Office, Microsoft is betting electronic collaboration will guide the way all its software is used. But the company will have to navigate some tricky shoals to pull it off, including competition from IBM and the Lotus Notes platform Ozzie helped invent, fighting the perception that the peer-to-peer technology Groove lives on is risky or even illegal and holding onto Ozzie, an industry legend, when other No. 3s at the company have stumbled in the shadow of Gates and CEO Steve Ballmer.
Microsoft has been struggling for a while to get collaboration right. An attempt a few years back to make Office more team-friendly got canceled, says Peter Pawlak, an analyst at research firm Directions on Microsoft. And Microsoft booted its Windows File System, which was supposed to bring smart searching and seamless updates among PCs and servers to the operating system's next release, out of its Windows Longhorn version, scheduled for 2006. "Now it looks like when, if ever, are they going to get there?" Pawlak says.
That's where Groove's technology comes in. Groove's Virtual Office software lets people create online work spaces for marking up documents, scheduling meetings, and passing comments back and forth without clogging up servers. Groove works PC to PC, and that peer-to-peer architecture also lets users work offline, then later on send their changes to everyone who cares. "There's nothing in the Microsoft world that works that way today," Pawlak says. Gates himself admits as much. "The way that people are working across locations and across different organizations requires new technology," he said during last week's conference call to discuss the deal.
Communications and collaboration are starting to define Microsoft's products, Ozzie says, but their designs don't always support those goals. "Most IT systems, Windows included, have been built with the IT administrator in mind," he says. Firewalls and central employee directories are needed to prevent attacks. "But that really doesn't reflect the way we work with one another."
For IT managers, Groove could change their role in enabling collaboration. As demand grows for ad hoc collaboration among people who don't share the same employer--or network--PC users are setting up more electronic work spaces themselves, and they don't want to call in IT staff to do it. Ozzie won't talk specifically about future plans, but he says his thinking could influence more users after he starts work in Redmond. "The design of a decentralized system is fundamentally different than one that was designed for an enterprise," he says. "Could those things be applied to an operating system? They could be." Groove could give Microsoft some much-needed help in the area of information security. Groove's security technology encrypts communications even as they pass through different organizations' networks, and government agencies, including the departments of Defense and Homeland Security, have been some of the company's best customers. Business customers include Boeing, ChevronTexaco, Dell, Hewlett-Packard, Pfizer, and Unilever. "The big thing for us is the security," says Jeff Tucker, assistant VP of IT at Marlborough Savings Bank, which runs Groove on about 70 PCs, in part because it can't use standard E-mail for some messages for regulatory-compliance reasons. "The exciting thing is the interoperability Groove will have now with Microsoft products."
Because of its peer-to-peer design, Groove may give CIOs a reason to upgrade Office versions instead of standing pat with older, functional Word and Excel programs. Microsoft has been pushing a product called SharePoint Portal Server that lets workers share documents and search for information, but it has been leaning on Groove to fill a critical gap. "Every time a customer comes to Microsoft and says, 'We love your collaboration stuff, we love the communication stuff, but we rwilly need to work together on documents offline,'" says Forrester Research VP Nate Root, "Microsoft says, 'Let us introduce you to our friends at Groove.'"
When the deal closes, the first priority will be expanding Groove's sales through Microsoft's vast reseller channel, Raikes says. Microsoft then plans to fold Groove's capabilities into the next version of Office, due around the same time as Longhorn. There already are signs the suite is getting more team-friendly. Last week, Gates unveiled Microsoft's new Office Communicator software for Web conferencing, Internet phone calls, document sharing, instant messaging, and E-mail that's supposed to let PC users manage all their workday interactions from a common place (see story "Collaboration: Microsoft Tries To Link PCs And Phones"). At the Convergence 2005 conference in San Diego for users of Microsoft's business apps, Gates promised tighter links among Office, Axapta, and Great Plains. "When you put together the combination of real-time technologies, our server-based technologies, and peer-to-peer communication like what you have with Groove, then you have the trifecta of collaboration," Raikes says.
Finally, Groove's architecture will underpin Windows itself, making its work-anywhere, network-spanning style a key part of more Microsoft applications, as well as those from independent software vendors. "A big thing in Longhorn is going to be peer-to-peer capabilities," Gates said. "Having Groove help us pull that together is going to let us do an even better job on that." Ozzie lists integration with SharePoint and Microsoft's Visual Studio .Net tools as early points of focus.
How Groove fits in and shapes the road map for Longhorn and beyond now depends in large part on Ozzie, a sometime ally, sometime competitor, whose Notes software proved the power of PC networks a dozen years back. Ozzie becomes Microsoft's third chief technical officer, along with Craig Mundie and David Vaskevitch, and will report directly to Gates.
Microsoft always has had close ties with Groove, a privately held company Ozzie founded in 1997. Microsoft didn't disclose terms of the acquisition, but it invested $51 million in Groove in 2001 and contributed to a $38 million investment round in 2003 that also included Intel and Accel Partners. Most of Groove's 200 employees in Beverly will remain there, and Microsoft plans to expand the office as a way to recruit more from the brainy Boston area.
There's a question of whether a star like Ozzie can fit in at the top of Microsoft, where the strong personalities of Gates and Ballmer shape the company's culture. "How would you like to be the chief technology officer when Bill Gates is the chief software architect?" asks Bob Reeder, CIO of Alaska Airlines. "We all know who's going to get the final say."
Then there are questions about peer-to-peer technology. The government uses Groove, but many IT managers associate it with the potential for copyright infringement--or worse. Nathaniel Palmer, an analyst with IT consulting firm Delphi Group, says there's still a stigma surrounding peer to peer. "There's a lot of concern about allowing any form of unqualified file sharing," he says.
According to Ozzie, Groove's national-security implementations quickly quash that argument. But the buyout does put Microsoft more squarely into the debate. "Microsoft's taking a strong position in acquiring Groove that there are uses of peer to peer that are productivity oriented," Ozzie says. "It's up to users to use them within the bounds of the law."
-- With Thomas Claburn and Tony Kontzer
Continue to the sidebar:
Collaboration: Microsoft Tries To Link PCs And Phones
Never Miss a Beat: Get a snapshot of the issues affecting the IT industry straight to your inbox.
You May Also Like
---