Microsoft's Nadella: We're In 'Post-Post' PC Era
Microsoft's Nadella: We're In 'Post-Post' PC Era
Microsoft CEO Satya Nadella introduces Skype Translator, says we've entered a "post-post" digital world in which personalized experiences instead of specific devices will rule the day.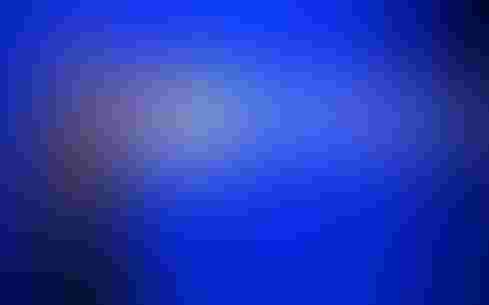 Microsoft CEO Satya Nadella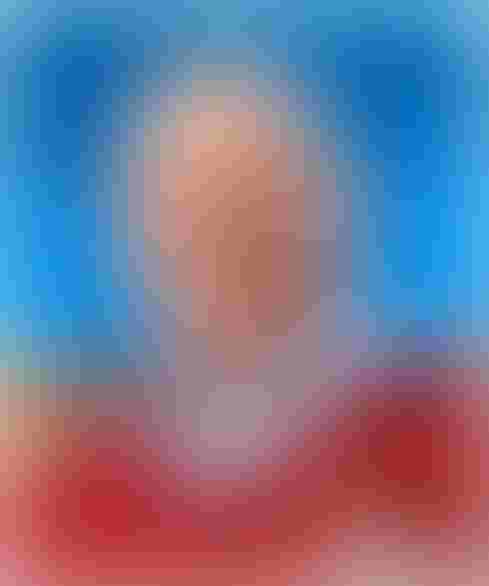 Top 10 Secret Reasons Microsoft CEO Ballmer Retired
Top 10 Secret Reasons Microsoft CEO Ballmer Retired (Click image for larger view and slideshow.)
Microsoft CEO Satya Nadella said Tuesday that technology is entering a "post-post" PC era in which highly personalized and flexible digital experiences, rather than specific devices or operating systems, will rule the day. To illustrate one of these experiences, Nadella demonstrated a new Skype app called Skype Translator that promises real-time translation of spoken conversation. Due later this year as a beta, Skype Translator theoretically will enable a user who speaks one language to converse freely with a user who speaks another.
Nadella made the remarks during a keynote at the inaugural Code Conference, held this week in Rancho Palos Verdes, Calif. He described the "post-post" PC world as one defined by applications and services that not only span multiple devices and platforms, but also use data to offer personalized touches. Nadella said technologies must focus on people, rather than devices.
[Microsoft isn't the only company looking out for the next big thing. Read Apple Eyes Home Automation.]
Personalized experiences have been a recurring Microsoft theme since Nadella took over. Examples range from Windows Phone 8.1's Cortana, which can use your location to serve up better advice, to forthcoming Office Graph products, which will include an app that automatically highlights the material most important to you, based on your context and your relationship to collaborators.
"Post-post PC" was a new catchphrase for Nadella, but it fits alongside "ubiquitous computing," "mobile-first, cloud-first" and all the others he's repeatedly used over the last few months. Devices such as the iPad triggered the so-called post-PC era both by challenging what a computer could be, and shifting the user focus to apps and services. Nadella's post-post PC era recognizes that users increasingly expect their content to move with them across devices and platforms. It also anticipates that data-driven personalization will become a key differentiator in how users' apps and services are linked across ecosystems.
To position itself for this landscape, Microsoft will remain first and foremost a software company, Nadella said Tuesday. But he also said hardware isn't irrelevant. He called devices a means to an end, stating that new device designs enable new kinds of user experiences and software innovations. Nadella stressed that with the Surface and other devices, Microsoft doesn't want to compete with its own OEM partners, but rather push new PC concepts.
The Surface Pro 3's flexible kickstand and pen, for example, are differentiators that rely on both hardware and software. They're not features that will matter to everyone, but they speak to new computing experiences that could not be achieved through software efforts alone. As Microsoft starts to visibly act on its stated interest in the Internet of Things, this sort of hardware-software cohesion could become even more important.
Nevertheless, Nadella said experiences must be about the user, rather than the device -- a point Microsoft hoped to illustrate with Skype Translator. Demonstrated onstage by Microsoft VP Gurdeep Singh Pall, the app was able to successfully translate between English and German. It waits for each participant to finish a statement before a digital voice offers the app's translation.
Skype Translator will arrive later this year as a beta for Windows 8.1 but Microsoft eventually plans to offer the service across all major platforms. Nadella said a commercial form of the app could be several years away, however, and indicated Translator might not be included in free versions of Skype.
Nadella also said Skype Translator will grow smarter over time thanks to Microsoft's machine learning infrastructure. In a Microsoft Research blog post, the company offers additional details, noting that Translator exemplifies the "One Microsoft" mindset because its creation required cross-functional coordination among several different teams. The blog notes that Microsoft has been working on speech translation capabilities for more than a decade and listed a range of technical concerns that had to be overcome.
Social media posts can help Translator to understand slang, for example, but only if the app can discern useful phrases among all the hashtags and abbreviations that never make their way into spoken conversation. Microsoft claims Skype users generate more than 2 billion minutes of conversation each day. That's more than enough data to test whether Microsoft's machine learning is as good as advertised. It's also a massive user base that could help Microsoft compete with high-profile competitors; Google claimed last summer to have a similar real-time translation system in the works.
Aside from showing off Skype Translator, Nadella revealed few specific plans. He declined, for example, to say whether he would have approved the acquisition of Nokia, which occurred before Nadella was named CEO. He did, however, state unequivocally that Microsoft has no plans to sell either its Bing or Xbox businesses. Some Microsoft investors have advocated such moves, arguing they'd help Microsoft to focus its resources on more lucrative enterprise software products.
Nadella also touched on this relationship with Microsoft co-founder Bill Gates, who stepped down as company chairman to serve as a part-time advisor to the new CEO. "I run the place," Nadella said, adding that Gates's high standards are helpful.
IT is turbocharging BYOD, but mobile security practices lag behind the growing risk. Also in the Mobile Security issue of InformationWeek: These seven factors are shaping the future of identity as we transition to a digital world (free registration required).
Never Miss a Beat: Get a snapshot of the issues affecting the IT industry straight to your inbox.
You May Also Like
---