Microsoft's Windows Strategy: A New Hope
Microsoft's Windows Strategy: A New Hope
Microsoft's Mobile World Congress announcements suggest a successful, and overdue, new direction for its Windows 8.1 strategy. Now Microsoft needs to build momentum.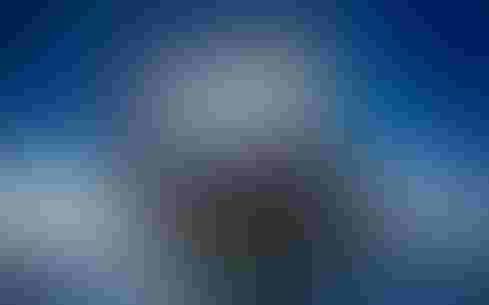 Will Microsoft score with cheaper hardware and a UI that's better suited to mice and keyboards?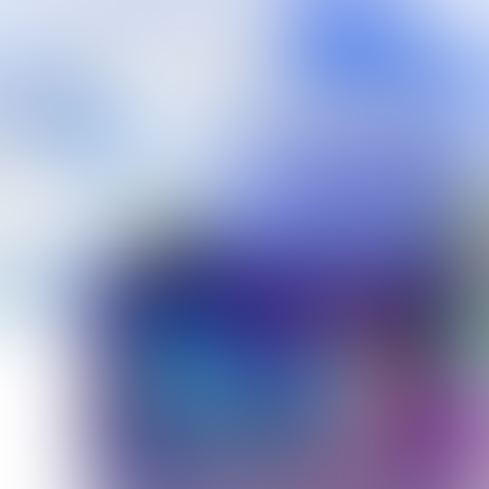 Windows XP Shutdown: 10 Facts To Know
Windows XP Shutdown: 10 Facts To Know (Click image for larger view and slideshow.)
Does Microsoft finally have a viable strategy for Windows 8.1?
At Mobile World Congress, the company confirmed Windows and Windows Phone updates that will open the platforms to broader ranges of hardware. The Windows 8.1 update should make the touch-oriented OS easier to use on non-touch devices. Both updates should allow OEMs to manufacture much cheaper products, delivering Windows 8.1 devices into the same price brackets that have made Chromebooks and Android devices so popular.
The lower price ranges are important because they represent the greatest growth opportunity. According to the research firm IDC, smartphone shipments will dip to single-digit percentage growths by 2018, with most of the expansion coming from low-cost devices sold in emerging markets. IDC has said the tablet market is maturing even faster.
[Will Microsoft Office be a success on the iPad? Read Microsoft Office For iPad: Do It Right.]
IDC projects Windows platforms will account for 7% of the smartphone market in 2018 and 10.2% of the tablet market in 2017. In both cases that's a distant third behind Android and iOS. Predictions like these demonstrate why some Microsoft critics resist the company's device ambitions.
Microsoft defenders like to spin such forecasts by pointing out that Windows platforms are poised to achieve better percentage growth than iOS or Android-based ones.
This is the wrong way to look at it. High-percentage growth is easier to achieve when the base volume is low. If a company sells 10 units one year and 50 units the next year, it achieves remarkable growth in percentage terms -- but unless each unit is incredibly profitable, the company still probably isn't making much money. This is the dilemma Microsoft faces: Because it arrived late to the mobile market and stumbled once it got there, it faces few growth avenues, most involving little direct profit. It's worth noting that even though IDC projects Windows growth, it expects Apple to maintain its lead in the most lucrative segments.
Microsoft's forthcoming updates could improve the situation in several ways. First, they enable Windows platforms to cut into Android's slice of the emerging-market pie. Microsoft hasn't confirmed reports that it is cutting Windows Phone or Windows licensing costs, but at Mobile World Congress, its dedication to low-cost devices was clear. Windows devices have made modest progress as prices have slid lower -- and with a likely fleet of sub-$200 options on the way, that progress could outpace IDC's expectations.
By creating a larger footprint in emerging markets, Microsoft impedes Android from becoming the reference point for a new generation of users -- a battle Nokia CEO Stephen Elop referenced when he explained how the Android-based Nokia X platform could still benefit Microsoft. With victories on this front, Microsoft could not only sell more of its software and services, but also create a market for potential device upgrades. This could give the Surface line some breathing room.
Essentially, Microsoft could become to its own operating systems what Samsung is to Android. Even though Google's OS commands more users than any other platform, Samsung is the only Android OEM that really makes much on devices. It's a problem with emerging-market domination. High volumes of low-margin devices don't necessarily translate to a lot of profit. When Microsoft launched the Surface RT, it assumed it would capture premium market share simply by showing up. As last quarter's record iPad sales indicate, this hasn't been the case. But the updates give both Windows and Windows Phone OEMs more incentive to do the heavy lifting in budget markets. If the tactic attracts more Windows 8.1 users, demand for the Surface 2 and other, more expensive, devices can only increase.
At the same time, this Windows update demonstrates Microsoft's awareness that traditional designs aren't going away. Windows 8's reliance on touch alienated many longtime Microsoft customers, and Windows 8.1 appears to have undone only some of the damage to the product's reputation. The update coming this spring appears to still lack a Start menu, which will disappoint desktop users.
Still, a version of Windows 8 that works better on non-touch devices can only help. Combined with increased attention to emerging markets and a renewed push from OEM partners, Windows 8's prospects are better than they have been in some time.
Microsoft's next challenge will be to sustain this momentum in April, when it will hold Build, its conference for developers. After taking so much heat for Windows 8, it could use a home run. If online chatter is any indication, the company might have some more surprises in store for Build, such as Cortana, its long-rumored Siri competitor, or perhaps even an early peek at Windows 9.
Engage with Oracle president Mark Hurd, NFL CIO Michelle McKenna-Doyle, General Motors CIO Randy Mott, Box founder Aaron Levie, UPMC CIO Dan Drawbaugh, GE Power CIO Jim Fowler, and other leaders of the Digital Business movement at the InformationWeek Conference and Elite 100 Awards Ceremony, to be held in conjunction with Interop in Las Vegas, March 31 to April 1, 2014. See the full agenda here.
Never Miss a Beat: Get a snapshot of the issues affecting the IT industry straight to your inbox.
You May Also Like
---