Microsoft TechEd: Office 365 Gets Smarter
Microsoft TechEd: Office 365 Gets Smarter
Microsoft Office general manager Julia White talks Office for iPad, turning average users into data gurus, and the future of enterprise social.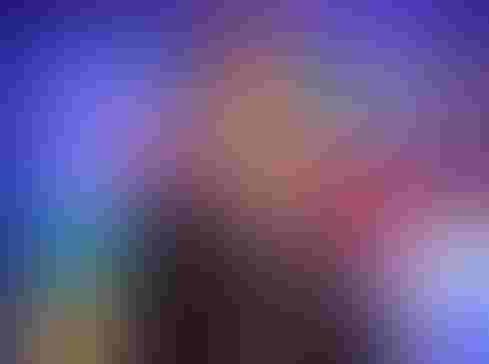 Microsoft Office General Manager Julia White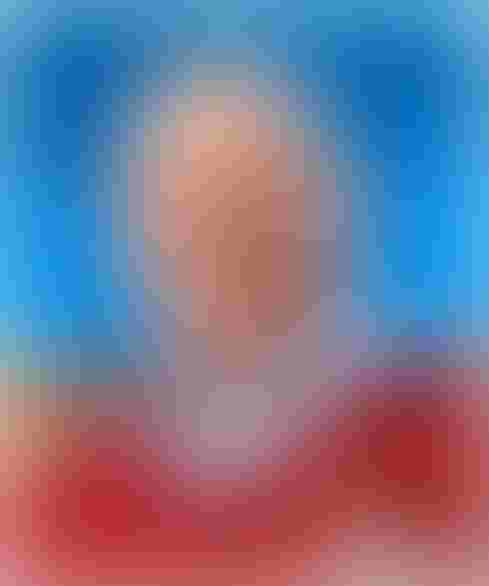 Top 10 Secret Reasons Microsoft CEO Ballmer Retired
Top 10 Secret Reasons Microsoft CEO Ballmer Retired (Click image for larger view and slideshow.)
Including the barrage of new cloud products Microsoft unveiled Monday at its TechEd conference in Houston, the company recently has announced more than 60 products and features. Many involve Office 365, whose familiar apps play a central role in Microsoft's plan to transition customers to the cloud.
InformationWeek sat down at TechEd with Microsoft Office general manager Julia White to discuss Office 365's momentum and roadmap, including the recently-released Office for iPad; Oslo, Power BI, and other new products that inject analytics and personalization into Office; and Microsoft's vision for enterprise social tools.
Office for iPad burst out of the gates in late March, triggering more than 12 million downloads in its first week. White said that since then, the apps have maintained a blistering pace. They have been downloaded more than 27 million times in its top 10 geographies alone.
The apps are free downloads, so it remains to be seen how many of those 27 million will translate into paid Office 365 subscriptions, which offer the only way to create and edit, rather than merely review, documents. White said many users opted for 30-day Office 365 trials, which means conversion rates are just beginning to come into focus. Early results "are beating our expectations," she told us.
[Just exactly what has Google been doing with users' data? Read Google Data Mining Changes: Privacy Reform Needed.]
On Monday, Microsoft execs touted the Enterprise Mobility Suite (EMS) as a comprehensive, one-stop shop for managing devices and apps of all kinds. But EMS -- which bundles Intune, the company's device management product, with Azure Active Directory Premium for authentication and Azure Rights Management for data protection -- is particularly important for companies that want to manage Office for iPad. That's because the device and app management programs companies currently use often come up short.
John Dasher, VP of product marketing at Good Technology, a major iPad management player, confirmed in an email that his company's products don't currently support the new Office apps, for example. He added that Good is "working with Microsoft to explore how they could create a [Good]-secured version of [the Office apps]." Other vendors such as AirWatch and MobileIron offer Office compatibility via secure containers and other methods, but none offers EMS's granular control and easy integration.
Figure 1: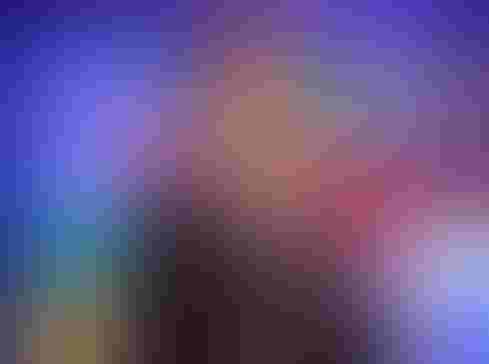 Microsoft Office General Manager Julia White
Is Microsoft creating headaches for companies that want to deploy Office for iPad but are already invested in management products? "It hasn't been flagged as an issue," White said. In a separate interview, Microsoft senior director of product marketing Andrew Conway pointed out that vendors such as Good often sell their own productivity apps.
Although Office remains the enterprise standard for productivity, many businesses continue to run old versions because they don't see the point in upgrading. Others have at least partially embraced competitors
Google Docs or iWork, especially on mobile devices, because the playing field is fairly level for basic features, such as word processing, on which most users rely. Microsoft hopes to reverse these trends via a range of upcoming Office 365 features.
An application codenamed Oslo, expected later this year, is designed to learn which content, such as emails from specific colleagues, is likely to be most important. How does Oslo arrive at these inferences?
White says Oslo looks at a variety of "signals" to learn about users. Reading an email triggers a different signal than replying to or forwarding one, for example.
"People freak out if you do things to their inbox," she admits, adding that Microsoft is "not trying to reprioritize the inbox." Rather, the company is taking deliberate steps with Oslo, beginning with a "clutter" feature. When users receive emails from sources to which they don't normally respond, White says Oslo will "cut through the noise" by filtering these lower-priority messages into a separate "clutter" folder in Outlook.
"That's the first step, while we refine the product and it gets smarter. We've been testing this stuff with email for years and years. We have to do it right, or people will turn it off and [lose] trust in it."
Microsoft's recently-released Power BI tools let users create rich data visualizations in Excel using relatively intuitive controls, including natural language queries. The company hopes Power BI will allow more people -- not just data scientists -- to offer business intelligence insights, and that this democratization will attract users to Office 365.  
White says Microsoft's data indicates 90% of employees are in decision-making roles, but only 10% have access to BI tools: "That's a big delta."
Microsoft's OneDrive for Business (formerly SkyDrive Pro) is emerging as the most popular entry point for businesses moving to the cloud, according to White. She says customers are sending more data into Microsoft's enterprise cloud storage service than to even established products, such as SharePoint.
As Microsoft has translated standalone Office applications to the cloud, it's also made them increasingly interconnected. White touched on this concept when describing the company's enterprise social strategy, which currently includes a trio of partially overlapping products: Yammer, Lync, and Skype.
"Social is about openness, about connecting collaborators and putting things out there where coworkers can discover them." She points to Groups, another upcoming feature Microsoft recently unveiled. It unifies contacts, conversations, calendars, emails, and files across Office 365 into a single workspace. Users will be able to create a Group from anywhere within Office 365, which will automatically provision a Yammer conversation feed, document library, and inbox.
White told us Microsoft is somewhat separating individual apps such as Yammer from the conversations they foster. "As we do different things, this openness will be backed in."
As smartphones, tablets, and other small-screen devices continue to proliferate, Microsoft will create new Office products suited to mobile form factors. "Users want single-purpose apps that are great at what they do. We're going to be very specific about task-oriented specific apps, versus thick, multi-tasking apps, which are hard to navigate on a small screen."
Join Enterprise Connect for an intensive day-long series of sessions in a free four-city road show focused on helping you design strategies for successful adoption and implementation of Microsoft's Lync. During this free program, we will help you evaluate Lync as a voice solution, address the challenges of integrating Lync into your existing UC architecture, and analyze total cost of ownership. Join your peers and leading vendor companies making Lync adoption possible in San Francisco, Chicago, Boston, and New York. Register for the Enterprise Connect Lync Tour today.
Never Miss a Beat: Get a snapshot of the issues affecting the IT industry straight to your inbox.
You May Also Like
---