Microsoft Windows Threshold Site Appears Early
Microsoft Windows Threshold Site Appears Early
Everybody expects Microsoft to preview a new version of Windows this week, and a company website that was accidentally made public over the weekend supports that idea.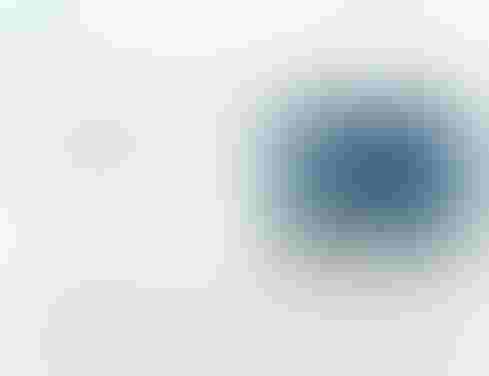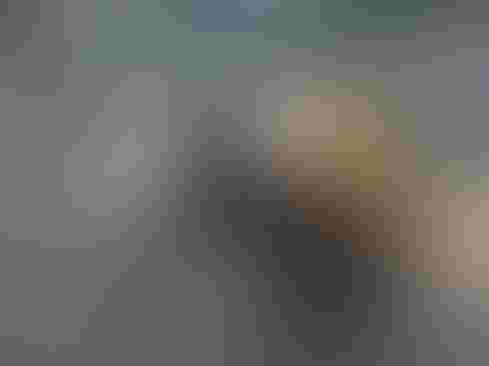 IT Dress Code: 10 Cardinal Sins
IT Dress Code: 10 Cardinal Sins (Click image for larger view and slideshow.)
New details have emerged about Microsoft's plans for the next versions of Windows, including the enterprise-oriented technical preview the company is expected to announce at an event this Tuesday in San Francisco.
Microsoft has been tightlipped regarding recent Windows rumors, including the expected, but unconfirmed, preview. Over the weekend, however, a Microsoft Web page that overviewed the preview was briefly available online. The preview Web page, which has since been taken down, was ostensibly a staging page that Microsoft inadvertently published early.
Several media outlets and Windows commentators captured screenshots of the page before Microsoft removed it. The page displayed a small image of the new Windows desktop UI that included not only the revamped Start menu that Microsoft previewed in April, but also several features that have factored heavily into leaks and rumors, such as support for virtual desktops.
The page also listed several high-level benefits that Microsoft says users can expect from the new version of Windows. Notably, Microsoft appears ready to advertise the new OS as a way for IT professionals to "provide users with a familiar experience across multiple devices while enhancing security and manageability." Many longtime Windows users criticized Windows 8 because its UI wasn't "familiar." With Windows 8.1 and Windows 8.1 Update, Microsoft has tried to make its OS more palatable to mouse-and-keyboard users, and from the sound of the staging page, Microsoft wants to persuade Windows 7, Vista, and XP-using businesses that they won't face usability problems if they upgrade.
The Web page also referenced an "Insider" program. Based on the screenshot, the program will allow users to access the newest Windows builds as soon as they become available, and to provide feedback via a simple app. These details jibe with earlier reports that the Windows preview will solicit feedback from users so that Microsoft can improve the final release, expected this spring. According to reports, Microsoft might deploy different versions of the preview to different users based on the feedback those users provide.
[Will Microsoft do better than Apple when it upgrades its main operating system? Read Apple Yanks Buggy iOS 8 Update.]
Oddly, the Web page did not reveal what the next version of Windows will be called. It refers to the "next version of Windows" as well as "Windows TH." Most commentators have interpreted "Windows TH" as shorthand for "Windows Threshold," Microsoft's internal codename for the new OS. While it's possible Microsoft will call use "TH" in the new OS's name, it's likely the reference was merely a placeholder on the staging page, presumably to be updated with real name sometime after Tuesday's event.
If Microsoft follows convention, the new release will be called "Windows 9." Microsoft employees have referenced "Windows 9" at least twice. Even so, reports claim the company might abandon version numbers and simply use "Windows" moving forward. Doing so would allow the company to symbolically distance the new OS from Windows 8's bad reputation. It would also mesh with Microsoft's plan to update Windows via monthly features releases instead of service packs delivered every few years. Microsoft officials have recently said company execs are still deciding what to call the next version of Windows.
Whatever the next version of Windows is called, it could be a free upgrade for many users. According to a report on the Indonesian website Detik.com, Microsoft Indonesia president Andreas Diantoro said at a meeting last week that the new OS will be free to Windows 8 users. Previous rumors indicated Microsoft was weighing such a strategy, and that the company might make its next OS free for Windows 7 and Vista users as well.
Diantoro reportedly did not specific whether users of these older versions of Windows would also receive free upgrades. That said, under CEO Satya Nadella, Microsoft has been transitioning from a revenue model based around Windows licenses to one based on apps and cloud services. If the company were to make the next version of Windows free to all users of currently supported versions, it would be consistent with Nadella's new strategy. Since last year, Apple has given away new versions of its operating systems to most users.
Officially, Microsoft has said little about the agenda for Tuesday's event -- only that it will involve "what's next for Windows and the enterprise," and that OS chief Terry Myerson and corporate VP Joe Belfiore will run the presentation. Microsoft did not immediately respond to InformationWeek's request for comment regarding Diantoro's alleged comments and the ostensible preview site staging page.
Update: A Microsoft representative says the company has nothing to share regarding Diantoro's alleged comments and the Windows preview site.
Just when conventional wisdom had converged around the cloud being a software story, there are signs that the server market is poised for an upset, too. Get the 2014 State of Server Technology report today. (Free registration required.)
Never Miss a Beat: Get a snapshot of the issues affecting the IT industry straight to your inbox.
You May Also Like
---