MongoDB Launches Offensive As Rivals Rev Up
MongoDB Launches Offensive As Rivals Rev Up
MongoDB looks to compete on every cloud, as Microsoft and IBM gear up to steal its customers.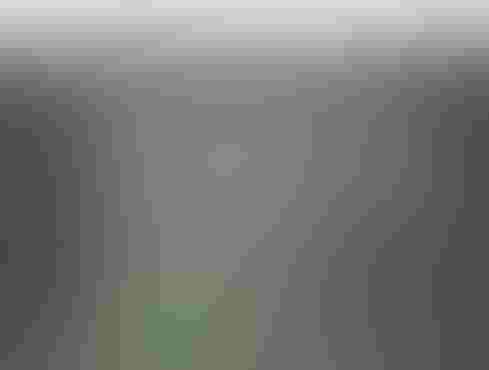 16 NoSQL, NewSQL Databases To Watch
16 NoSQL, NewSQL Databases To Watch (Click image for larger view and slideshow.)
Welcome to the big leagues, MongoDB. Now watch your back.
That's the advice MongoDB seems to be taking as it announced on Tuesday a significant upgrade to its cloud-based MongoDB Management Service (MMS) that will simplify running its NoSQL database across multiple clouds.
MongoDB said the MMS service, which runs in the company's own cloud or on premises, will let customers provision, deploy, upgrade, and maintain MongoDB database instances on multiple public clouds, including Amazon Web Services (AWS), IBM Cloud, the Google Compute Engine, and Microsoft Azure. The move comes as IBM is gearing up the Cloudant database-as-a-service (DBaaS) offering it acquired in February, which is based on open source CouchDB, and as Microsoft prepares to take its DocumentDB service into general availability.
[Want more on MongoDB's take on DBMS? Read Oracle: SQL Best For Big Data Analysis.]
MongoDB has faced cloud competition before, notably from various NoSQL options on AWS, but where Amazon's DynamoDB competes more directly with Cassandra, IBM and Microsoft are going directly after MongoDB's customer base with document database services.
With this week's MMS upgrade, MongoDB is emphasizing that its database can run on any cloud as well as on premises. This gives customers the freedom to seek the most competitive cloud.
"The cloud providers are dropping their prices aggressively this year, so companies are starting to explore different cloud options," Kelly Stirman, MongoDB's director of products, said in a phone interview with InformationWeek. "They're looking for deployment options that make it easy to move workloads without being penalized by cloud vendors."
While those cloud vendors might point out that it's easier to consume a DBaaS service -- like Cloudant or DocumentDB -- than to deploy and manage a database on cloud infrastructure, Stirman warns that some cloud vendors impose fees to move your data out of a single-cloud DBaaS offering.
Confusingly, MongoDB is also available as a DBaaS service on Amazon, Microsoft Azure, and IBM cloud, but the MMS improvements are aimed at those who wish to manage the database more directly. MongoDB said MMS capabilities include deployment of MongoDB topologies at scale "with a click of a button," advanced integration and optimization for AWS, software upgrades and downgrades "with no downtime," continuous backups, point-in-time recovery, and performance alerting.
"Whether you want to run MongoDB in your own data center, on AWS, on Rackspace, or even on your laptop, you can manage that deployment on MMS," said Stirman.
Until now, MMS has been a free service in the cloud, while software for on-premises use was purchased. With Tuesday's release, MongoDB is switching to a freemium model whereby the first eight servers (or instances) in the cloud are free, and each server or instance above that threshold is $50 per server, per month. Optional backup storage is $2.50 per gigabyte, per month. Optional support with a guaranteed service-level agreement is $450 per server, per month or $5,000/server per year.
If the world wasn't changing, we might continue to view IT purely as a service organization, and ITSM might be the most important focus for IT leaders. But it's not, it isn't and it won't be -- at least not in its present form. Get the Research: Beyond IT Service Management report today (free registration required).
Never Miss a Beat: Get a snapshot of the issues affecting the IT industry straight to your inbox.
You May Also Like
---