MOOCs Lead Duke To Reinvent On-Campus Courses
MOOCs Lead Duke To Reinvent On-Campus Courses
Massive open online courses shake up the way professors teach traditional classes.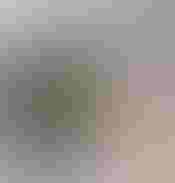 10 Cool Back-To-School Tech Tools
10 Cool Back-To-School Tech Tools (click image for larger view)
Massive open online courses (MOOCs) may not yet be driving down tuition, but they're starting to kill the traditional lecture class.
At Duke University, professors who teach MOOCs tend to go back and do a radical revision of their on-campus classes.
"That's true for at least half the faculty who developed MOOC classes," said Lynne M. O'Brien, Duke's associate vice provost for digital and online education initiatives. She said this was no surprise: MOOCs free professors from constraints required by for-credit classes, like length and format. "People are free to innovate in ways you can't do with a typical course," she said.
A case in point is the class on logic and critical reasoning taught by Walter Sinnott-Armstrong. Last fall, he co-taught one of the most popular classes ever, Think Again: How to Reason and Argue. The Coursera course was a sensation, drawing more than 170,000 students, more than 100,000 of whom participated and viewed the course lectures a total of 4 million times.
[ MOOCs are trying to reach the 99%. See Udacity CEO Says MOOC 'Magic Formula' Emerging. ]
Sinnott-Armstrong and his co-teacher, Ram Neta of the University of North Carolina at Chapel Hill, have spent their summers making radical changes not to their Coursera class, but to the similar courses they teach on their respective campuses.
The big shift: far fewer in-class lectures. Students will watch the lectures on Coursera beginning Monday. "Class will become a time for activities and also teamwork," said Sinnott-Armstrong. He's devised exercises to help on-campus students engage with the concepts in the class, including a college bowl-like competition, a murder mystery night and a scavenger hunt, all to help students develop a deeper understanding of the material presented in the lectures.
"You can have these fun activities in the classroom when you're not wasting the classroom time with the lectures," he said. Neta is also moving away from in-class lectures.
There are some changes coming to the Coursera version of their class, as well:
-- Neta is re-recording all his video lectures. For the first Coursera session, he taught them as he would in a live class, walking around and writing on a whiteboard. That created video quality issues. He's now using ScreenFlow, a video creation and distribution package, and recording them while seated, using animations to replace his whiteboard scribbling.
-- Sinnott-Armstrong has re-written the exercises to emphasize mastery learning, where students learn by repeating exercises until they've mastered the material.
-- The course will now use Coursera's keystroke "signature" technology, introduced in January, to verify student identities.
-- Students now have free access to Sinnott-Armstrong's textbook, Understanding Arguments. His publisher is one of several allowing Coursera to integrate digital versions of textbooks into its courses.
What it won't have is Google Hangouts. Think Again was part of a pilot project Google did with Coursera. But "Hangouts was not built for this purpose [student discussions in MOOCs]," said Ryan George, a course operations specialist at Coursera. "Technical changes need to be made to make it a viable tool." He said Google is working on those changes, but an updated version isn't ready yet. Duke, meanwhile, marked its first anniversary in the MOOC world in July, and has found it a very different place than traditional online programs.
Duke has offered online degree programs for 14 years, but MOOCs "change the nature of the class activities on campus," O'Brien said. The success of its MOOCs are spurring more blended classes that mix online elements into traditional classes. Some professors are bringing in speakers via videoconferencing. One astronomy professor has opted to start a course in November, because the night sky will coincide with course material.
That spurt of creativity means more work for O'Brien and for the university's supporting arms, including IT. Duke is experimenting with new kinds of technology platforms, and adding new features to its main platform, Sakai. For instance, it liked the feature in Coursera that lets students vote on discussion posts, and went out and found a similar tool for Sakai.
Creating the MOOCs brought together different groups within Duke. The university tapped its Center for Instructional Technology to get advice on teaching techniques. Video production is the big challenge for any MOOC creator, and Duke's IT office was heavily engaged in planning out the video-production schedule. IT tapped Duke Media Services, which traditionally has filmed special events, to do the high-end video production needed for the MOOCs.
Duke also created a new position, online course associate, a hybrid of technology support person and teaching assistant. That new position reflected the need to respond both to technical problems and academic issues.
O'Brien said she also had to manage expectations around support. "There is no way one organization can support (MOOCs), no matter how good it is," she said. But she's also been surprised that some professors are willing to use technologies that aren't rock-solid.
She said creating MOOCs required a faster pace than traditional online courses, and brought with them unknowns, like the technology platform. The Think Again MOOC spanned two rival campuses, creating questions about how to support it, and also about intellectual property.
"It was a pretty wild year, but it was exciting," she said.
MOOCs may be shaking things up, but she, Armstrong-Sinnott and Neta do not think the MOOC will not kill the university as we know it. "The answer is no," O'Brien said. "We'll see a lot of change in the way courses are taught, but in good ways."
Never Miss a Beat: Get a snapshot of the issues affecting the IT industry straight to your inbox.
You May Also Like
---