Nadella Charts Microsoft's Future: 5 Key Points
Nadella Charts Microsoft's Future: 5 Key Points
Microsoft CEO Satya Nadella distances himself from predecessor Ballmer's vision, pins company's future on a "mobile-first, cloud-first" agenda.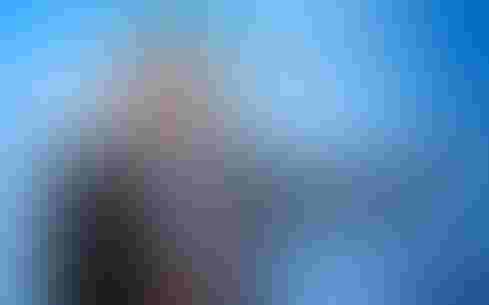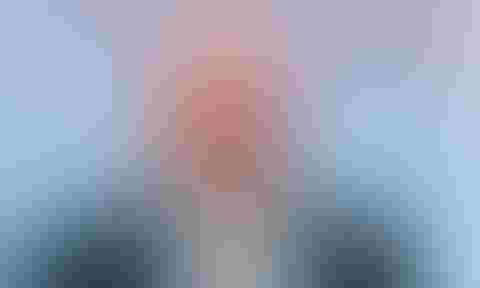 After Ballmer: 8 Execs You Love To Hate
After Ballmer: 8 Execs You Love To Hate (Click image for larger view and slideshow.)
In a 3,000-word letter to his employees, Microsoft CEO Satya Nadella on Thursday distanced himself from predecessor Steve Ballmer's "devices and services" game plan. Nadella also called for sweeping cultural changes at Microsoft, including possible organizational shakeups, as it pursues his "mobile-first, cloud-first" agenda. What does Nadella's missive mean for the company and its customers? Here are five key takeaways.
1. "Devices and services" are out, "productivity and platform" are in.
Ballmer's critics said his "devices and services" strategy was too influenced by Apple's vertically integrated, hardware-reliant approach. In his letter, Nadella said the "devices and services" focus was "helpful" in accelerating Microsoft's strategic transition toward mobility and the cloud, but that the company must now turn its focus to its unique strengths. "At our core, Microsoft is the productivity and platform company for the mobile-first and cloud-first world," Nadella wrote.
Figure 1: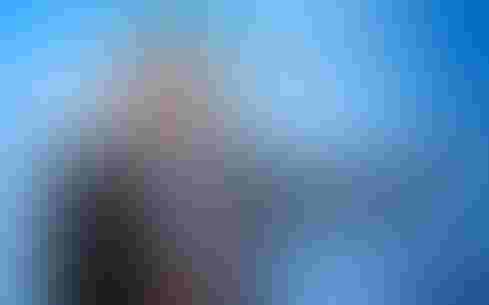 At a high level, then, if Ballmer's tactics hedged closer to Apple's strategies, then Nadella's plans hedge closer to Google's. That is, Microsoft is more interested in attracting users to its cloud services than to any particular device, such as the Surface.
2. Microsoft's unique strengths involve the cloud and productivity, but consumers are still important.
In expounding on Microsoft's unique strengths, Nadella referenced not only the company's heritage in productivity and management products, but also how this skill and expertise has translated to the cloud. He called Microsoft's cloud OS, which supports its hybrid cloud offerings, the company's "largest opportunity," for example. He also made repeated references to, not only existing products such as Office 365, but also upcoming offerings such as Power BI Q&A, which combines business intelligence tools with user-friendly natural language queries.
[Windows 8 has been divisive, but will Microsoft turn things around with Windows 9? Read Windows 9: Desktop Resurgence?]
"Cloud" and "productivity" suggest Microsoft's core enterprise customers more than the iOS- and Android-loving consumers. Some Microsoft shareholders criticized Ballmer's willingness to dedicate so many resources to consumer projects, so some of the company's past critics will appreciate Nadella's business focus. Nevertheless, Nadella made clear that consumers are still important to the company's strategy.
Microsoft will consider every user to be a potential "dual user" likely to rely on a device for both work and play, Nadella said. He promised not only that Microsoft will deliver more personalized experiences to both business and consumer roles, but also that the company's tech would keep the two roles separate and secure.
"We're really in the infant stages of the mobile-first world. In the next few years we will see many more new categories evolve and experiences emerge that span a variety of devices of all screen sizes," Nadella wrote. "Microsoft will be on the forefront of this innovation with a particular focus on dual users and their needs across work and life."
3. Microsoft won't stop making devices, including the Xbox.
Nadella evidently doesn't consider devices to be as strategically vital as Ballmer did, but the new CEO still thinks projects like
Surface and Xbox are worthwhile. "At times we'll develop new categories like we did with Surface," Nadella said, implying Microsoft isn't looking to compete with partners so much as guide or motivate them. Online rumors of a fitness-oriented Microsoft smartwatch have been on the rise over the last few weeks, so Nadella might show off a "new category" sooner rather than later.
As for the Xbox, Nadella said, "The single biggest digital life category, measured in both time and money spent, in a mobile-first world is gaming." He said Microsoft will continue to vigorously support and develop the Xbox line, and pointed out how Skype, Kinect, and Azure development completed for Xbox has benefited other products, such as Windows.
4. Nadella feels Microsoft can only innovate if it changes its culture.
Microsoft was already in the middle of a company-wide reorg when Nadella ascended to the top job, and based on his letter, he's ready to begin making adjustments of his own. "Nothing is off the table in how we think about shifting our culture to deliver on [our] core strategy," he wrote, adding, "Organizations will change. Mergers and acquisitions will occur. Job responsibilities will evolve. New partnerships will be formed. Tired traditions will be questioned. Our priorities will be adjusted."
Tech website Gigaom recently reported, citing unnamed sources, that Microsoft might lay off as much as 10% of its workers, so Nadella's statements might make some Microsoft employees uneasy -- especially the 25,000 or so Nokia workers who just joined the company.
Nadella wants to do more than trim the ranks, however. "I truly believe that we spend far too much time at work for it not to drive personal meaning and satisfaction."
To make Microsoft's culture more rewarding and innovative, corporate bureaucracy must be replaced by better communication and collaboration, Nadella declared. He also promised better training resources, and that employees looking to change roles within the company will have more options to do so. Nadella repeatedly said Microsoft employees must use data and a "customer-obsessed" attitude to make decisions, adding "You will see fewer people get involved in decisions and more emphasis on accountability."
5. Nadella spoke broadly, but promised specifics soon.
Aside from the aforementioned, Nadella's letter mostly reiterated talking points from his appearances earlier this year. He name-dropped Delve, Cortana, and other products that demonstrate his concept of "ambient intelligence" and "ubiquitous computing." He said mobility isn't about devices but rather experiences that should translate seamlessly across devices. He talked about tech's disrespect for tradition, and the challenges Microsoft will have to overcome in order to innovate.
Most of this discussion was general, if not vague. But Nadella promised by the end of the month to share more details about the "engineering and organization changes we believe are needed." He and other Microsoft execs will have several chances to do so, starting Monday with the company's Worldwide Partner Conference in Washington, D.C. On July 22, the company will announce earnings for the past quarter, and its Global Exchange conference starts the same day in Atlanta.
InformationWeek's new Must Reads is a compendium of our best recent coverage of the Internet of Things. Find out the way in which an aging workforce will drive progress on the Internet of Things, why the IoT isn't as scary as some folks seem to think, how connected machines will change the supply chain, and more (free registration required).
Never Miss a Beat: Get a snapshot of the issues affecting the IT industry straight to your inbox.
You May Also Like
---