Nadella's Rise As Change Agent Inside Microsoft
Nadella's Rise As Change Agent Inside Microsoft
Satya Nadella came up through the ranks the hard way, with internal opposition. That's why he's the right man to change Microsoft.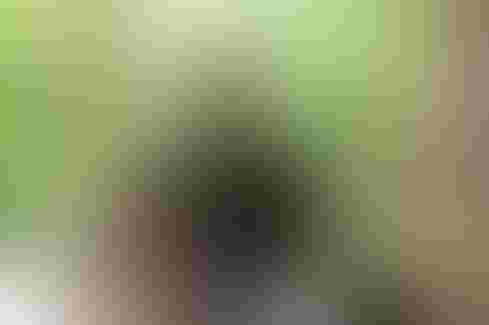 The appointment of Satya Nadella as Microsoft CEO may have come as a surprise to many, but the appointment shouldn't for those who know the company best. Forrester has been an active Microsoft watcher and consultant since its founding. I've worked with the company's Server and Tools division for the last five years. I've met with Satya a couple times in the past year and had lengthy discussions with managers who have worked closely with him (some still at Microsoft, some not). Here's what I can tell you about him from what I've learned.
Satya came to Server and Tools from the online group, where he ran the Bing search engine team. During this time, he learned how online businesses differ from on-premises enterprise applications and the importance in that business of moving fast. He was brought to Server and Tools to teach that team this agile online model.
This move was a bit of an experiment, really, because his charter was to bring speed to a business not known for it. Frankly, it was unproven whether this approach could fit culturally with this division or work for this class of customer. The change meant getting not just Windows Azure to move at this speed (that was logical), but also getting the server OS, SQL Server database, and the rest of the teams in this enterprise software division off the linear waterfall development method. It also meant working to transition all the division's applications over to software-as-a-service and onto Windows Azure ASAP.
Nadella ran into serious cultural and political barriers, with many incumbent managers (most adamant within the SQL Server team) fighting this change very hard. He refused to back down or compromise on the shift to cloud, and a lot of the managers who refused to get on board aren't there anymore.
[Want to learn more about the many challenges facing Nadella in CEO role? See Satya Nadella: 6 Must-Dos For Microsoft's New CEO.]
Nadella found a strong partner on the engineering side, Scott Guthrie (now his successor as president of Server and Tools), to help him convince the engineering ranks of the benefits of moving to the agile model. Guthrie is the rare executive who maintains his credibility within the engineering ranks. Not only can he set direction, manage a budget, and drive architectural vision, but he can also sit at your desk, review your code, and fix your bugs. That cred is key to how he won over a reluctant engineering group.
Nadella was also instrumental in restructuring the Microsoft's sales compensation model -- a step that was critical to moving the company and its customers over to a cloud-first strategy. He pushed for commission accelerators for Office 365 and Windows Azure sales, especially as add-ons to existing enterprise agreements.
Nadella is a tough, numbers-driven leader. But he's not a screamer like Ballmer -- more low key and thoughtful, but strong.
He still has a lot of work to do to get all of Microsoft to embrace agile schedules and perhaps a bigger battle to get its partners and its customers comfortable with subscriptions and the new pace of change. He can be a bit of a bull in a China shop on these issues, but I admire his approach. He's not willing to compromise on the priority of this change.
In my opinion his selection is a great thing for the overall direction of the company, because he is a visionary, has passion for change, is making it happen, and knows what it takes to drive change in the unique Microsoft culture. An outsider would have had a hard time coming in and driving this change. Time is of the essence for Microsoft to make this change.
Too many companies treat digital and mobile strategies as pet projects. Here are four ideas to shake up your company. Also in the Digital Disruption issue of InformationWeek: Six enduring truths about selecting enterprise software. (Free registration required.)
Never Miss a Beat: Get a snapshot of the issues affecting the IT industry straight to your inbox.
You May Also Like
---