Next Phase of DevOps: Upskilling for Processes and Humanity
Next Phase of DevOps: Upskilling for Processes and Humanity
As DevOps matures, so too must the skills required to drive future phases of transformation.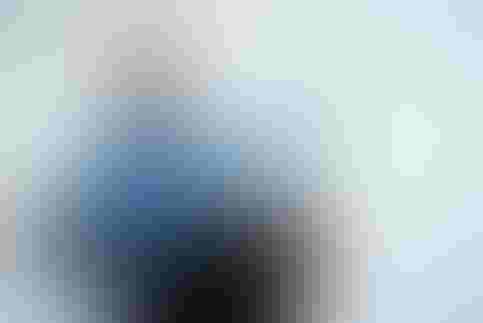 Image: igor_kell - Adobe Stock
The top, must-have skills to fuel DevOps are changing, according to a report released by the DevOps Institute. In the earliest days, the race to transformation focused on technical skills to help organizations evolve. As leadership develops a bit of understanding about the technical demands of DevOps, attention is shifting to other skillsets that must be part of the equation.
"Starting from last year, we definitely saw the movement toward the human element of transformation being critical," says Jayne Groll, CEO of the DevOps Institute. "This year it's absolutely reinforced."
That trend saw process skills and knowledge rise to first among sought-after skills -- overtaking automation, which was last year's top category. Process skills are not necessarily a specific framework such as Scrum, Groll says, but represent process from the perspective of source control models, flow analysis, and the software development life cycle. "The message was, 'Humans need to understand process as the No. 1 skill, even above automation,'" she says.
The 2020 Upskilling: Enterprise DevOps Skills Report presents findings from some 1,260 survey respondents from around the world. The focus was on the skills considered to be essential for digital transformation and DevOps. This was only the second time this survey was conducted and Groll says there were surprises along with some expected patterns in the results.
More than half of respondents, she says, indicated that the DevOps journey proved to be a challenge. "The difficulty lied in the people, process and the technology," Groll says. Despite speedbumps along the way, demand for change remains in full force. The report cites a growing expectation that more enterprises and greater portions of the world's economy will soon operate through digital platforms.
That is why some organizations want to retrain or hire IT professionals with the knowledge they need to guide the next phase of transformation. Respondents to the survey indicated that a significant skills gap persists, which could slow progress for innovation within organizations. The report indicated that 52% of respondents were actively recruiting or had plans to recruit for DevOps roles within the next 12 months. Interest in reskilling existing employees may be increasing but a substantial segment of organizations sought talent externally to meet their needs. "The pace of recruitment has certainly grown," Groll says.
Those new hires might raise concerns among existing staff worried about job growth and job security. Groll says she was disappointed to find that more than 38% of the respondents indicated their organizations did not have upskilling programs in place. About 21% were establishing such programs and 8% did not know if their organizations offered upskilling, she says. This is not to say organizations have completely stalled on retraining their personnel. Large enterprises such as Amazon, Google, FedEx, and AT&T previously announced respective plans to invest in training up their staff.
The heightened interest in processes has not removed technical skills from the table, Groll says. "The modern IT professional, in order to stay relevant and fill the skills gap, needs to become a hybrid," she says. "Developers now have test experience, security experience, and they need hybrid skills."

Jayne GrollImage: DevOps Institute
In the 2020 survey, security rose to the top of must-have functional skills, Groll says. CI/CD also moved to the top of must-have technical skills. Being able to build with continuous integration and continuous delivery using APIs as a part of a toolchain, she says, is increasingly sought after to support cloud and cloud native.
There is also increased demand for skills such as agile, DevOps adoption, and site reliability engineering, Groll says. Other in-demand skills include knowledge in continuous integration and continuous delivery toolchains. When it comes to nontechnical skills, organizations also want professionals in their ranks who possess compliance, governance, collaboration, and interpersonal skills. Groll says this stage of the evolution and growth of DevOps is where organizations look beyond the base technical aspects of the cycle and realize how human skills help establish the rules that will govern how technology is implemented. "One thing that's very clear is that you need to hone your human and system thinking skills," she says.
Check out our other articles related to DevOps and IT skills:
IT Careers: 10 Job Skills in High Demand This Year
A Practical Guide to DevOps: It's Not that Scary
Can Enterprises Benefit From Adopting Database DevOps?
DevOps Gives Nationwide Building Society an Edge on Upstarts
Never Miss a Beat: Get a snapshot of the issues affecting the IT industry straight to your inbox.
You May Also Like
---