Open Source at 20: What's Next?
Open Source at 20: What's Next?
As the open source movement reaches the two-decade milestone, thoughts turn to the movement's achievements and future goals.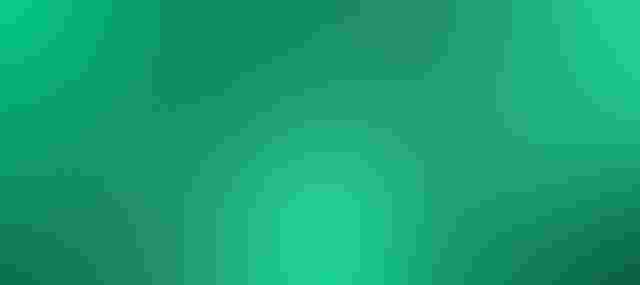 The Open Source Initiative (OSI) is celebrating its 20th Anniversary in 2018. To mark the occasion, cloud infrastructure provider DigitalOcean surveyed over 4,300 developers on the movement's health, as well as on how enterprises and employees are approaching and using open source technologies.
The poll found that just over half of the developers surveyed are contributing to open source projects (55%). That figure, however, is far less than what enterprises expect from their employees. Three out of four respondents said their companies expect them to use open source software as part of their day-to-day development work.

Tom Petrocelli
Still, there's no denying the fact that open source now plays a far greater role in enterprise software development than almost anyone would have predicted back in 1998. "Open source at 20 is more successful than anyone imagined," stated Tom Petrocelli, a research fellow at technology analysis firm Amalgam Insights. What was once primarily a small business and hobbyist endeavor is today a central force in modern data centers and software development. "This is amazing considering that the development of open source depends on companies working together, including competitors," he observed.
As the recent acquisition of open source company Red Hat by IBM for $34B proved, open source is now central to the IT business, Petrocelli noted. "I would expect to see more and more development shift to open source until it is the dominant way to develop large scale infrastructure software," he predicted.
Mutual benefits

Tim Falls
Enterprises that encourage and facilitate employees' participation in the open source community tend to garner respect and appreciation from engineers, observed Tim Falls, DigitalOcean's director of developer relations. "Developers want to work for companies that are motivated by more than profit, like being good open source community members," he said.
Employers with developers participating in open source projects soon discover that they have in-house experts in a particular software category, noted Kevin Fleming, head of open source community engagement at business media company Bloomberg. Participating in open source can be far more effective than assigning a developer to a week-long training class, he said. "As these contributors become more engaged with an open source project's source code, their employers now have the capability of solving their own problems with [the approach], as opposed to needing to hire a consultant to do this for them."

Kevin Fleming
Open source reduces technical debt and raises the level of engineering quality, according to Gil Yehuda, senior director of the open source office at Oath, Verizon Communications' digital content unit. "There's no glory in reinventing the wheel," he stated. "When you face a technical need, look for an open source solution; if a solution isn't available, create one and set the standards that others might use." By using de facto standards, an enterprise can extend the life of its technology investments and create new collaboration opportunities that leverage shared technology use, he added.
"It's not difficult at all for employers to encourage developers to contribute to open source, as many developers want to do this," said Clyde Seepersad, general manager, training and certification, for the The Linux Foundation. "The biggest incentive, of course, is allowing them to do so while on the clock."

Gil Yehuda
Employees who are encouraged to contribute to open source software projects as part of their everyday work can build a strong personal brand within the developer community. "From individual contributions to maintaining popular projects, if a developer is given adequate time and space, he or she can make a meaningful impact and get the attention of peers," Falls explained. "Any positive reputation from said impact could open other professional doors, like public speaking opportunities, job offers and the option to offer services as an independent consultant."
While a growing number of employers are beginning to appreciate open source's potential, many remain reluctant to climb on board. "There are still a significant number of companies that don't allow their employees to contribute to open source," Fleming observed. Fear, uncertainty and doubt prevent many enterprises from joining the movement. "They're unwilling to put in the time and effort to understand the values and benefits of allowing their employees to contribute to open source," he said. "Saying 'no' is simply an easier response."
Future direction
Open source is continuing to move toward increased corporate stewardship, advised Chris Kelly, director of engineering marketing and engagement at Salesforce. "We'll continue to see more production-critical projects from companies being released as open source as a way to build industry consensus, accelerate hiring and [create] a gateway to their products," he predicted.

Chris Kelly
Perhaps the biggest open source trend at the moment is the movement's role in the digital transformation of legacy industries. "Great examples of this would be the recently launched Linux Foundation projects, including the Academy Software Foundation, a new foundation started jointly with the Academy of Motion Picture Arts & Sciences to support open source adoption in filmmaking, and LF Energy, which is working to transform the energy industry with the goal of helping to decarbonize the economy," Seepersad noted.
"Open source growth and adoption continue at full steam ahead," he added.
Never Miss a Beat: Get a snapshot of the issues affecting the IT industry straight to your inbox.
You May Also Like
---