Open Source Unlocks Possibilities for Innovation and Modernization
Open Source Unlocks Possibilities for Innovation and Modernization
Accelerating advancements in cloud computing, big data, artificial intelligence, DevOps and modern web frameworks, open-source software drives industry success.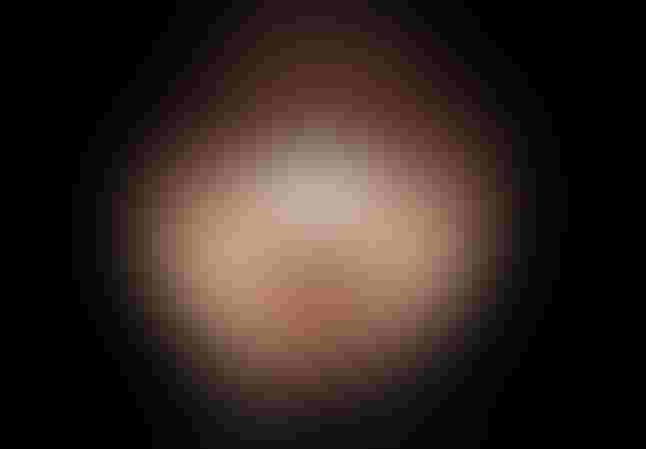 duncanandison via Adobe Stock
Innovation and modernization are top priorities for companies today, given that both create value for the customer. The path to these twin objectives increasingly runs through open-source software.
Open source is one of the more remarkable innovations of the past 30 years. Conceived by a university student, Linus Torvalds, in Finland in 1991, today open-source solutions can be found in the technology stacks of 99% of Fortune 500 companies.
Open source provides immense power through the "bazaar style" of development, giving anyone the ability to participate and contribute, and bringing together the best minds throughout the world. It's a stark contrast to the "cathedral style" of development in non-open source or proprietary software, which involves a completely centralized effort.
A wide range of benefits can be unlocked by open source. In a recent survey of nearly 1,300 IT leaders by Red Hat, a leading provider of enterprise open-source solutions, respondents mentioned that open source:
Provides flexibility to customize solutions to meet company's needs — 79%

Ensures my organization has access to the latest innovations — 77%

Has been instrumental in my organization's ability to take advantage of hybrid cloud architectures — 77%

Simplifies the process of adopting a hybrid cloud infrastructure — 76%

Is a key part of my organization's security strategy — 75%
When McKinsey analyzed companies based on their ability to improve business performance through software development, it found that the biggest differentiator for the highest performing companies was the intensity of their open source adoption. Companies in the top quartile of open-source adoption realize three times the impact from innovation as companies in other quartiles.
That begins to explain the popularity of open source. The Red Hat survey revealed that 95% of respondents say enterprise open source is important to their organization's overall enterprise infrastructure.
Its importance is evidenced in that open-source software is now the primary engine of innovation. It is the key building block of all modern enterprise architectures, and it is driving advancement in cloud computing, big data, artificial intelligence, DevOps, and modern web frameworks. Indeed, artificial intelligence and machine learning both run on open-source software, while it's also the backbone for big bang innovation, such as edge computing that supports autonomous vehicles.
Open source is also being used as a tool to drive modernization. We have observed among our clients across industry verticals that they are using open source more than ever in their modernization journeys. This is driven by the trifecta of unmatched innovation, quality, and value that open-source delivers.
Open source also creates value through flexibility. The new IT infrastructure that comes with any modernization program often needs to be able to integrate with the legacy infrastructure. Open source helps enable this integration through open standards.
Vendor lock-in is a common problem for organizations that use proprietary software. Issues arise when businesses find themselves unable to move to an alternative vendor without substantial expense or business disruption. However, open-source software can be used to avoid vendor lock-in.
According to the Red Hat survey of IT leaders, infrastructure modernization is the top area where enterprise open-source software and solutions are used. It is closely followed by digital transformation, application development, and application modernization.
Infosys put open source to the test with its work to redesign and rebuild India's indirect tax system, which was spread out across 38 offices. This project required modernization of the tax system to work at unprecedented scale. To do so, Infosys incorporated thought processes that determined that leveraging open-source technologies, based on fundamental principles like openness, no vendor lock-in, security, reliability, availability, and scalability was the way to success. Infosys also championed distributed computing by incorporating it across all design levels -- distributed cache, computing and even distributing the database using sharding.
Open source showed it can work in even the most demanding environments. India's tax system can now handle around 50,000 invoices per second and 1.2 billion invoices on the last day of filing, with extremely high availability and performance. It has been tested to handle up to 135,000 concurrent user filings and two million tax returns on a single day.
There are countless other case studies demonstrating the effectiveness of open source. That's one reason why open source is destined to become more popular in the near future, particularly given that so many companies plan to modernize in the years ahead. Recent research from the Infosys Knowledge Institute, its thought leadership and research arm, shows that 50% of the global legacy application landscape is expected to modernize in the next two years, with 70-90% modernizing in the next five years.
The pressure on companies to innovate and to modernize has never been greater. Both can be daunting – and disastrous if done the wrong way. Open-source software can help relieve the pressure on companies, while driving long-term competitiveness.  
Never Miss a Beat: Get a snapshot of the issues affecting the IT industry straight to your inbox.
You May Also Like
---