OpenStack Can Be 'Rosetta Stone' Of Cloud
OpenStack Can Be 'Rosetta Stone' Of Cloud
Nebula chief strategy officer Chris Kemp explains OpenStack's ambitions to be the universal translator between public and private cloud systems.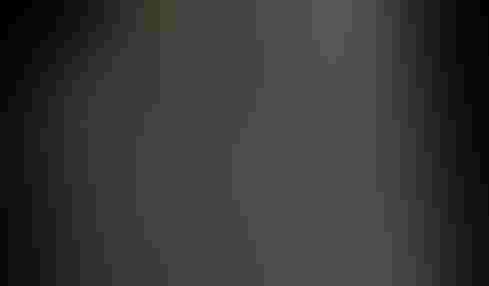 Rosetta Stone (Source: <a href="http://en.wikipedia.org/wiki/Rosetta_Stone#mediaviewer/File:Rosetta_Stone.JPG" target="_blank">Hans Hillewaert</a>)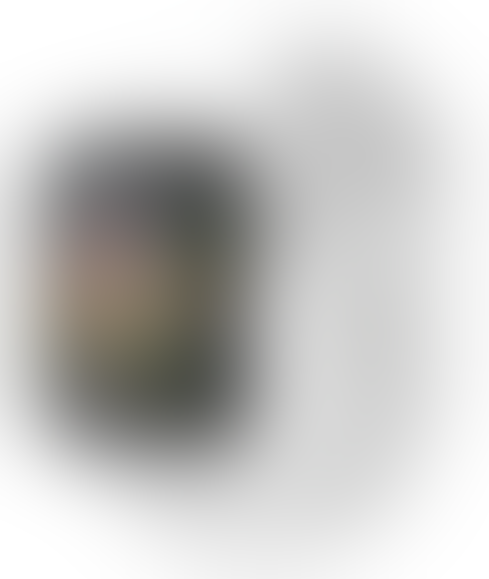 9 Innovative Products: Designers Of Things Conference
9 Innovative Products: Designers Of Things Conference (Click image for larger view and slideshow.)
To understand the significance of the consolidation of the cloud computing space over the past few weeks, we must first consider the historical context of OpenStack. We can then consider how these recent events have changed how OpenStack is positioned in a public cloud market increasingly dominated by Amazon, Microsoft, and Google.
Cloud computing became mainstream when Amazon began renting out the computing infrastructure that powers its vast e-commerce empire. A culture obsessed with customers and efficiency quickly turned a few APIs into an industry. 
Amazon completely transformed the way the world's newest and most successful companies would power their most strategic products and services. The thesis of Amazon Web Services was simple: The building blocks of a new generation of software are basic computing constructs -- a server, a storage device, etc. -- delivered as-a-service via APIs. Uber, Instagram, and Netflix are just a few of the companies that have successfully embraced this model.
While Amazon found a market renting its excess computing capacity, enterprise IT companies and their channels doubled down on high-margin, "hyper-converged" infrastructure. During this time, VMware gained massive momentum selling virtualization in the enterprise. Cisco entered the computing space with UCS and formed an alliance with EMC and VMware to tightly integrate their highest margin products. The early 2000s represented the decade of VMware, where enterprise computing was reshaped. Applications were dragged off aging servers into a suite of expensive, virtualized vProducts. 
[Want to learn more about HP's OpenStack cloud moves? See What HP Gains In Eucalyptus Cloud Deal.]
At the same time, a number of startups emerged that aimed to create a "private" version of this new cloud computing capability offered by Amazon. Eucalyptus, Nimbula, and Cloud.com were the most prominent. We attempted to use these technologies in 2009 at NASA before my team built Nova, now the core project in OpenStack. At the time, neither the market nor the technology was ready to support private clouds, certainly not proprietary ones.
For the past five years, enterprise IT companies have been watching as nearly every new technology company started building their applications on infrastructure rented from Amazon. They watched as OpenStack helped to unify the computer industry into a multitrillion-dollar coalition, as measured by the market caps of OpenStack members. Google and Microsoft watched as Amazon created a new multibillion-dollar business.
Until recently, that is.
Citrix was first to take out Cloud.com in an effort to embrace OpenStack; it bought the OpenStack implementer in 2011. Red Hat went all-in on OpenStack, shipping it with Red Hat Enterprise Linux. Oracle then took out Nimbula and later added OpenStack to Solaris; HP Launched Helion; and VMware added an OpenStack distribution to its vLineup at this summer's VMworld. And in the last few weeks, HP acquired Eucalyptus and put CEO Marten Mickos in charge of HP's cloud business. Google recruited Red Hat's former OpenStack board member and CTO, Brian Stevens. Cisco acquired OpenStack installer and operator Metacloud.
These events have consolidated the market, and we now have a much clearer picture of a market that is increasingly being defined by the following four ecosystems.
Three public clouds: Amazon, Microsoft, Google

Three private cloud platforms: OpenStack, VMware, Microsoft

Three resource partitioning approaches: virtualization, containers, bare metal

Three deployment models: public, hybrid, private
I believe that OpenStack is the platform that will build the bridge between enterprise IT and public clouds. Specifically...
Amazon: OpenStack started as an infrastructure-as-a-service platform that allowed operators to provide basic compute, storage, and networking services (similar to Amazon's EC2, S3, EBS), making the orchestration patterns in OpenStack nearly identical to those of Amazon. In fact, many OpenStack products, including Nebula, support the Amazon APIs.
Google: The company has emphasized container orchestration (as opposed to virtual machine orchestration) in its cloud strategy. This is largely a result of containers being the basic building blocks of Google's own internal infrastructure. Additionally, containers alone do not address physical node provisioning, storage, and network provisioning, or heterogeneous operating system environments that include Windows, which are very common in enterprises. In the upcoming Kilo release of OpenStack, a Docker driver for OpenStack Compute (Nova) will bring these worlds together, allowing Amazon-style VM orchestration and Google-style container orchestration to coexist in a single homogeneous private cloud system.
Microsoft: The first incarnation of Azure was a bold and compelling platform. Developers could compile and deploy .NET code directly into Azure from the Visual Studio IDE. Forget about building VMs or containers; just deploy your compiled and linked code directly into the cloud. Unfortunately, just as Docker is proprietary to Linux workloads, Azure was proprietary to .NET workloads, limiting its appeal to customers looking for a general-purpose enterprise cloud computing platform. I believe that Microsoft has much to gain by incorporating OpenStack APIs into the Azure public cloud, and further enhancing OpenStack with Azure could help Microsoft overcome the primary barrier to the adoption of its technology, which is Microsoft.
I also believe that OpenStack is the only private-cloud platform that can bring enterprise computing, networking, and storage together into a unified vendor-agnostic cloud system. If your enterprise runs HP, Dell, Cisco, or IBM servers, you will find support in OpenStack. NetApp, EMC, and various emerging enterprise storage vendors now support OpenStack through drivers to OpenStack Storage (Cinder). Cisco, Juniper, and Arista now support OpenStack through drivers to OpenStack Networking (Neutron). Enterprises can buy OpenStack software support from Red Hat, turnkey OpenStack appliances from Nebula, or OpenStack consultants from Mirantis. Other software distributions from Piston, Cloudscaling, and Bluebox are also available for license. Regardless of how you choose to consume OpenStack, interoperability remains the key selling point.
When I helped launch OpenStack with Rackspace in 2010, the premise was that interoperability and portability of applications on the basic building blocks of computing would ultimately prevail. There is no question that the market now agrees, and customers are beginning to adopt the platform.
OpenStack is now a unifying framework that has the potential to accelerate the market's translation of enterprise IT into Internet-scale infrastructure services from Amazon, Microsoft, and Google. These cloud services will dominate the world of computing for decades to come. By providing an open platform that integrates a broad set of public and private cloud technologies, OpenStack is now positioned to be much more than just a private cloud platform -- rather, the "Rosetta Stone" of enterprise computing.
You've realized the easy gains from SaaS. Now it's time to dig into PaaS, performance, and more. Get the new Your Next Cloud Move issue of InformationWeek Tech Digest today. (Free registration required.)
Never Miss a Beat: Get a snapshot of the issues affecting the IT industry straight to your inbox.
You May Also Like
---