Optum Labs Translates Big Data Research To Clinicians
Optum Labs Translates Big Data Research To Clinicians
Big data shows lots of promise in researchers' hands. By getting this insight to clinicians, it can really improve and save lives, says Dr. Paul Wallace of Optum Labs.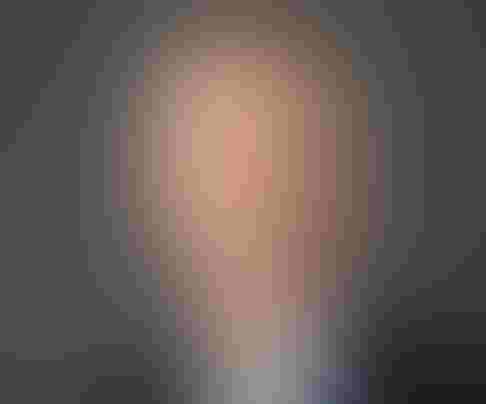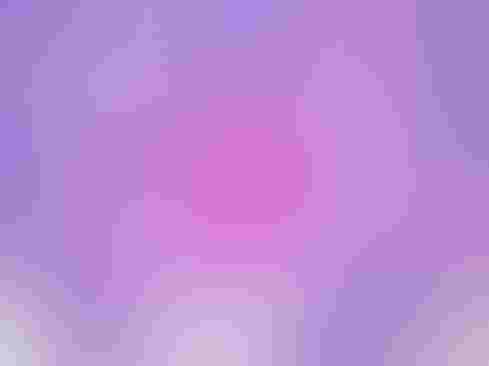 Technology Declares War On Cancer
Technology Declares War On Cancer (Click image for larger view and slideshow.)
Big data is beginning to deliver on its promise of better healthcare, but to truly impact patients, quality, and spending, research results have to translate to clinicians' offices, not merely show up in labs and reports.
That is the impetus driving Optum Labs, a partnership between Optum Inc. and Mayo Clinic's Center for the Science of Health Care Delivery. It collaborates with academic institutions, commercial payers and employers, health-oriented foundations, life-science corporations, healthcare providers, technology businesses, government agencies, policymakers, and consumer groups to transform big data into enhanced patient care. (Optum is a wholly owned subsidiary of UnitedHealth Group.)
To date, Optum Labs has signed about a dozen partners, including AARP, with another dozen in the works, said Dr. Paul Wallace, chief medical officer at Optum Labs, in an interview.
"The vision for Optum Labs is to see it as being end-to-end, to take ideas relevant at the front line ... by researchers, but have them addressed in a way that creates actionable knowledge," he said. "One of the first questions we ask is, 'How would this be translated back into a practice?' We give the highest priority to items that have a destination, if you will."
[Ready to swim? See Healthcare Dives Into Big Data.]
Today, Optum Labs has about 20 initiatives underway, he said. Using a database of de-identified information about more than 150 million people, partners are conducting studies on areas such as knee replacement surgery, diabetes, and hepatitis C. For example, in an observational study using the Optum Labs database, researchers compared different approaches to diabetes 2 medication management across 37,501 patients, according to a paper Wallace and colleagues wrote for Health Affairs. Although metformin is consistently recommended as the initial medication for newly diagnosed type 2 diabetics, doctors have other options such as sulfonylurea drugs or oral agents and insulin, they wrote. The study found similar effects for all medications in attaining "glucose control, longevity, and overall quality of life," the article said. Yet the cost was lower for patients prescribed sulfonylurea -- and it took longer for these patients to need insulin than those patients who used oral medications, the research found.
Findings like this are exciting, but it's vital that this type of information doesn't get lost in journals, whitepapers, and labs, Wallace said. That's one reason why Optum Labs wants such an extensive span of partners, he noted.
A diverse partnership ecosystem expands the type of questions Optum Labs asks, said Wallace. Early partner AARP, for example, brings more of a consumer perspective than its pharmaceutical or academic associates, he said.
It's also critical to springboard from de-identified big data to empower clinicians to resolve individual patients' health problems, Wallace said. Too often, clinicians' opinions are forged by their own experiences, not the patient they're examining, and medical professionals have an incomplete picture of the patient, he said. Big data gives clinicians access to experiences from other medical professionals and patients in the same situation, especially those facing multiple chronic conditions, Wallace said.
"We're at a really exciting time where we can personalize care to levels that previously we have not been able to do. It also means we have to be very mindful of the need to protect privacy and confidentiality," he said. "In some levels that's a very difficult juxtaposition. There is an appropriate tension about how data is used and how data is made available."
Data sanctity is crucial, he said. Optum Labs built stringent controls over data access, said Wallace. Some information comes from an electronic health record (EHR) of de-identified data on 30 million patients from EHR analytics vendor Humedica. Other information is traditional administrative or claims data reflecting insurance and pharmacy claims, he said, which comes from various companies. Using natural language processing, data is extracted, curated, and normalized, and then linked to claims data. Optum Labs houses the information at a separate location, preparing a separate research enclave for each project, Wallace said. Data, some of which dates back 20 years, is de-identified to meet HIPAA standards, and researchers cannot download patient-level data, he said. Optum Labs uses its Natural History of Disease software to navigate the database and accelerate the research process, said Wallace.
"The approach we take is what we believe is certainly compliant with regulations, but going beyond that because we hold the trust not only of patients but also the clinicians who care for them. We won't allow information to be added to the sandbox," Wallace said. "We think this is about trust and it's about trust on the part of the patients we serve, the clinicians we serve and the organizations we work with. In many ways, big data has the potential to change just about everything... but nothing's going to change overnight so we've got to ensure everything we do retains fidelity."
Medical data breaches seem to show up on the 6 o'clock news almost every week. If you think it wouldn't happen to you -- or the financial impact will be minor -- think again. Download the Healthcare Data Breaches Cost More Than You Think report today. (Free registration required.)
Never Miss a Beat: Get a snapshot of the issues affecting the IT industry straight to your inbox.
You May Also Like
---