Oracle Embraces OpenStack
Oracle Embraces OpenStack
Oracle bows to the growing Open Stack trend, promises to integrate its product line with the open-source project.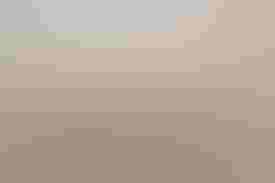 8 Great Cloud Storage Services
8 Great Cloud Storage Services (click image for larger view and for slideshow)
Oracle, one of the world's leading proprietary software companies, and OpenStack, the open-source cloud software project, are headed for holy matrimony.
Oracle on Tuesday said it is now a corporate sponsor of the OpenStack Foundation and will integrate OpenStack into much of its product line.
The speed with which private clouds are invading the datacenter may have been a spur for Oracle to fully embrace OpenStack open-source code, even though in the past it has tended to pick up only complementary open-source code projects, such as MySQL, Java, and Berkeley DB's Sleepycat, as they reached full maturity. OpenStack is a still a rapidly evolving set of projects, with varying degrees of ease of implementation. Critics claim sometimes more than one OpenStack project is solving the same problem.
Oracle appeared to be guarding its flanks as it acquired Nimbula on March 13. Nimbula had recently shifted from its own proprietary private cloud approach to become an OpenStack-compatible software supplier. But Oracle scarcely trumpeted OpenStack at the time. It put out a two-sentence notice on the acquisition, saying Nimbula produced software for the private cloud and its Director product "would be integrated with Oracle's cloud offerings."
[Want to learn more about Oracle's acquisition of Nimbula? See Oracle To Buy OpenStack Fan Nimbula.]
On Sept. 24 at Oracle OpenWorld in San Francisco, Oracle announced Nimbula Director would be integrated into the Oracle Exalogic Elastic Cloud, with a cursory reference in the press release to API compatibility with OpenStack.
Since then, OpenStack has continued to grow as a major open-source project backed by Red Hat, HP, Rackspace, IBM, Cisco, and VMware. With so many enterprise software vendors committing to the project, cloud implementers such as Comcast, the PayPal unit of eBay, and clothing manufacturer Gap haven't hesitated to implement OpenStack clouds. At some point, Oracle executives decided talking about OpenStack API compatibility through Nimbula wasn't sufficient for its customers.
In Tuesday's announcement, Oracle's references to OpenStack were at center stage and Nimbula was history.
The headline on the company announcement: "Oracle Sponsors OpenStack Foundation; Offers Customers Ability To Use OpenStack To Manage Oracle Cloud Products and Services."
Other Linux distributions such Ubuntu, Red Hat, and Suse contain extensive integration work to make sure customers can build an OpenStack cloud if they want to. Oracle's Tuesday announcement said Oracle Linux will include integrated OpenStack deployment capabilities. Perhaps an equally important constituency is Oracle's inheritance from Sun Microsystems of Solaris users. It too will get OpenStack deployment integrations, the company said.
Oracle Compute Cloud and Oracle Storage Cloud services will be integrated with OpenStack so that an OpenStack user won't need to implement new APIs in order to make use of those services. Likewise, Oracle ZS3 Series network attached storage, Axoim Storage Systems, and StorageTek Tape Systems will all get integrated.
And of course the Oracle Exalogic Elastic Cloud hardware for running applications will get its own OpenStack integration as well.
In those enterprises where OpenStack is moving into the datacenter, often as a limited or pilot project, Oracle doesn't want to end up being the odd man out. If Oracle products don't work with OpenStack on day one, it may not get the chance to rectify that shortcoming on days two or three further down the road.
This move may prove more significant in the long run than the mere acknowledgement of the need for OpenStack compatibility might first suggest. If Oracle recognizes the dangers of remaining out of step with OpenStack, then some fraction of its customer base may one day implement a private cloud infrastructure on which many different vendors may be accepted on an equal footing.
Such an environment would be well documented and standardized, and hopefully, to critics, rapidly maturing. The world of multiple, proprietary systems that once gave Oracle its edge -- Digital Equipment's Vax, Sun's Solaris, and HP's HP/UX -- may be in its final retreat, with OpenStack or something similar to it their likely ongoing replacement.
You can use distributed databases without putting your company's crown jewels at risk. Here's how. Also in the Data Scatter issue of InformationWeek: A wild-card team member with a different skill set can help provide an outside perspective that might turn big data into business innovation. (Free registration required.)
Charles Babcock is an editor-at-large for InformationWeek, having joined the publication in 2003. He is the former editor-in-chief of Digital News, former software editor of Computerworld and former technology editor of Interactive Week.
Never Miss a Beat: Get a snapshot of the issues affecting the IT industry straight to your inbox.
You May Also Like
---