Oracle Reports Gains, But Rivals Grow Faster
Oracle Reports Gains, But Rivals Grow Faster
Oracle Cloud subscription revenue increases 25% and hardware rebounds, but Microsoft, SAP, Salesforce.com, and Workday threats loom large.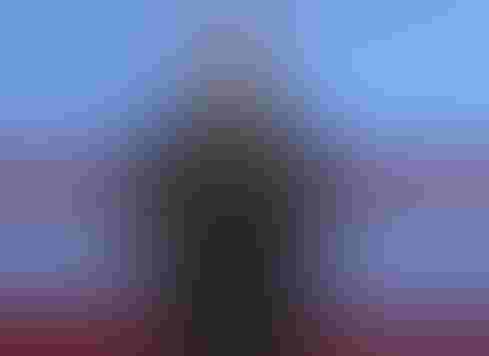 Oracle put the best face on third-quarter gains in cloud computing and hardware sales reported late Tuesday, but the increases weren't quite enough to keep pace with fast-growing competitors or Wall Street expectations.
Oracle reported total revenues of $9.31 billion for the third quarter ended February 28, up 4% from the prior-year quarter. Profits totaled 68 cents per share. The overall performance was nearly in line with the $9.36 billion in revenues and 70 cents-per-share expected by financial analysts, but shares fell in after-hours trading.
The most positive news on the quarter was a 25% increase in cloud software subscription revenues and an 8% increase in hardware revenues. It was the first growth seen in Oracle's hardware business since it acquired Sun Microsystems nearly four years ago. Oracle executives tied the cloud gains in part to "tripple-digit" Oracle Fusion Cloud growth while the hardware rebound was attributed to a 30% gain in engineered systems sales.
[Want more on the biggest threat to Oracle Database? Read Microsoft Releases In-Memory Ready SQL Server 2014.]
"Our engineered systems business is growing rapidly for the same reason that our cloud applications business is growing rapidly," said CEO Larry Ellison. "In both cases, customers want us to integrate the hardware and software and make them work together so they don't have to."
These successes did not convince financial analysts that Oracle is doing well enough in either the cloud or on-premises categories. "In database we think Microsoft is picking up share, and on the applications side, SAP is still a tough competitor and people are moving to cloud-based competitors," financial analysts Brent Thill of UBS AG told Bloomberg BusinessWeek.
Oracle's chief database competitor is Microsoft SQL Server -- and Microsoft's 2014 release, due out on April 1, will feature in-memory processing capabilities. Ellison noted during his earnings call that Oracle's previously announced in-memory option for Oracle Database 12c will be available as soon as this summer.
"We think [in-memory] is going to accelerate adoption of 12c a lot [because] the performance gains are so dramatic," Ellison said. "There are hundreds of people trying it out now before it's even released, and it's a unique feature in terms of being able to have a huge payoff right away."
Oracle president Mark Hurd reported that the company booked more than 65 seven- and eight-figure cloud deals, and he claimed faster bookings growth than Salesforce.com and more cloud customer wins than Workday. But these claims seemed at odds with raw revenue growth figures. Against Oracle's reported 25% gain in cloud subscription revenues, Salesforce.com reported 37% growth in its last quarter while Workday logged a 74% gain.
Describing Oracle's platform-as-a-service progress, Ellison vowed that the company's database and Java services, currently available on a limited basis, will be delivered at scale this summer. He also predicted they will give the company advantages over rivals such as Amazon Web Services that lead with commodity compute and storage offerings.
"Customers want to move their existing applications out of their own data centers into our cloud, and [with our database and middleware services] they can do that without having to change their applications at all," Ellison said.
Oracle's best hope is that customers do wish to move their traditional software stacks into the cloud. If a customer's choice is new SaaS applications, Oracle faces more formidable and plentiful competition.
Cloud Connect Summit, March 31 to April 1, offers a two-day program colocated at Interop Las Vegas developed around "10 critical cloud decisions." Cloud Connect Summit zeros in on the most pressing cloud technology, policy and organizational decisions, and debates for the cloud-enabled enterprise. Cloud Connect Summit is geared towards a cross-section of disciplines with a stake in the cloud-enabled enterprise. Find out more about Cloud Connect Summit and register now.
Never Miss a Beat: Get a snapshot of the issues affecting the IT industry straight to your inbox.
You May Also Like
---