Payments and Productivity Tools Dominate Techstars NYC Demo Day
Payments and Productivity Tools Dominate Techstars NYC Demo Day
The spring cohort of startups from the accelerator included numerous platforms meant to make payments more efficient as well as productivity resources.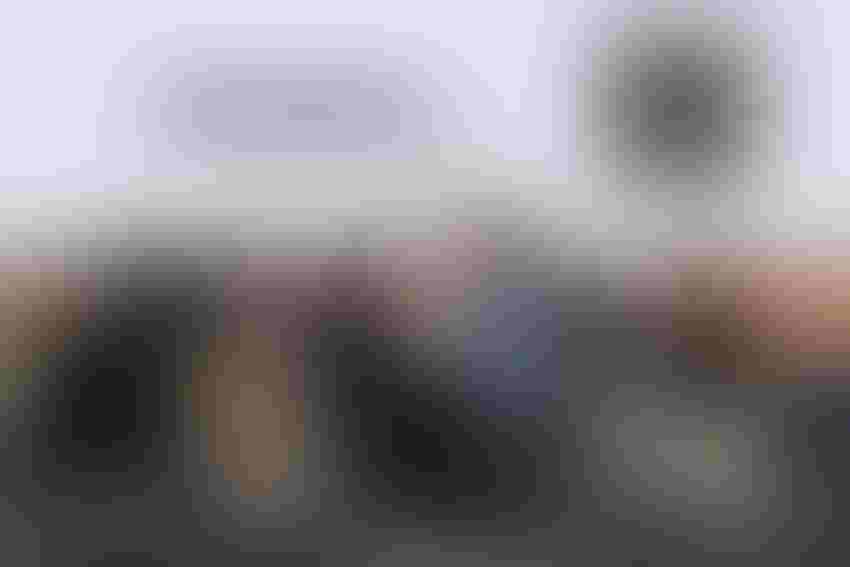 The spring 2023 cohort of Techstars NYC at demo day.
Joao-Pierre S. Ruth
At last week's demo day for the Techstars New York City Accelerator's spring class, technology for cash-flow management and payment processing stood out as a shared theme among many of the founders.
While the startups are admittedly early stage, the collection of ideas could speak to pain points in the enterprise space.
KJ Singh, managing director for Techstars NYC, talked up the collective results from prior graduates of the New York City accelerator over its history. "We've graduated over 200 companies," he said. "These companies have raised over $2.5 billion, and their market cap is over $7 billion."
That said, the general startup scene continues to be a high-stakes gamble where most startups historically fail. Even graduation from a noted accelerator such as Techstars is no guarantee of continued success.
The dozen companies that demoed from the spring class included startups from France and Nigeria as well as from across the United States. Some tackled consumer-oriented ideas, such as reselling formal wear typically worn once.
Woven into many of the startups though were efforts to improve payments in some fashion or leverage tools for productivity, with only a pinch of AI in the mix.
Mainstack's CEO Ayobami Oyaleke said his startup developed no-code tools that help global payments integrate across multiple APIs, which can be complex and time-consuming. "Mainstack's technology enables nontechnical entrepreneurs and businesses with access to global payment options without writing a single line of code," he said.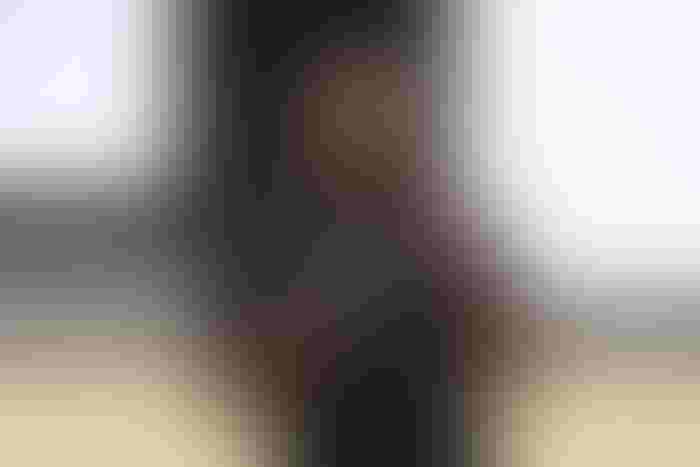 Ayobami Oyaleke, Mainstack's CEO, at demo day. (photo by Joao-Pierre S. Ruth)
Along with Mainstack, other startups in the cohort focused on payments included Astrius and Pennee.
On the productivity side, Joggr's CEO Seth Rosenbauer focused on developers' issue of not having access to the documentation and information needed to do their jobs. "A software engineer can spend a quarter or more of their time creating and maintaining documentation," he said, "or searching thousands of historical documents." Joggr's AI knowledge platform, Rosenbauer said, automates the documentation process, including regenerating new documentation based on code changes. The intent, he said, is to ensure the knowledge base is kept up to date.
Here is a quick rundown of the spring cohort:
Astrius -- An SaaS payment platform that lets businesses accept payments with reduced transaction fees.
BluBinder -- A platform for managing and overseeing money and finances for the elderly with a power of attorney designee.
Buyable -- Gives banks and credit unions a way to profitably offer automobile loans to nonprime borrowers.
Folio -- A tool that rental hosts can use to offer a digital front desk for properties that may improve guests' experience and boost revenue.
Joggr -- An AI knowledge platform that generates new developer documentation and can update existing documentation when coding changes.
Mainstack -- A set of no-code tools that businesses can use to set up global payment options.
Mishe -- A healthcare platform aimed at saving up to 80% on medical procedures by enabling immediate payment for doctors.
Pennee -- A cash flow and financial management resource for small businesses in Nigeria and other emerging.
Poplin -- A reproductive wellness test that can inform couples on proactive steps they can take for improved chances of a healthy pregnancy.
Third Design -- A resource for the easy creation of professional 3D designs.
Touch -- Uses AI to automate prospecting for sales teams by generating leads from customer profiles and other criteria.
Trousso -- A platform that lets owners of formal wear resell articles of clothing they only wore once.
What to Read Next:
The Key to Startup Success? Bridging Diverse Leadership Skills
NYC's Founder Fellowship Returns with a Deeper Roster of Startups
Never Miss a Beat: Get a snapshot of the issues affecting the IT industry straight to your inbox.
You May Also Like
---