Population Health Management Doesn't Measure Up
Population Health Management Doesn't Measure Up
Health IT research firm KLAS says PHM is a diverse, fast-growing market, but available products don't meet healthcare providers' needs.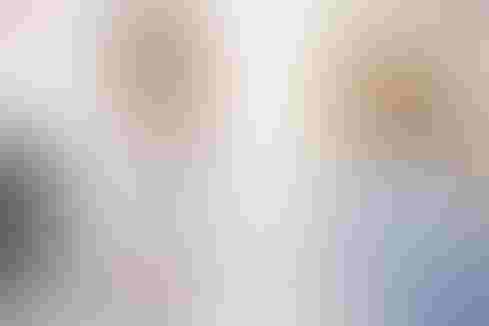 Healthcare reimbursement models are pushing doctors away from treating disease to helping patients maintain good health. <a href="http://drkatescranialschool.com/7-tips-for-a-better-doctor-patient-relationship/" target="_blank">Image credit</a>.
1 7 Portals Powering Patient Engagement
7 Portals Powering Patient Engagement (click image for larger view and for slideshow)
Applications for population health management (PHM) are proliferating, and the number of vendors is also growing quickly, according to a new report from KLAS Research. However, no end-to-end software products are available, few vendors offer good automation tools, and the fragmentation of the market is confusing to providers.
Population health management is a systematic approach to optimizing the health of populations and preventing people from getting sick or sicker. An increasing number of organizations are trying to manage population health as they prepare for the transition from fee-for-service to value-based reimbursement.
Unlike most KLAS market reports, this one is not intended to rate vendors. Instead, the research, based on interviews with 78 organizations about their use of products from 23 vendors, is designed to provide an overview and some early insights into what's happening in this marketplace.
KLAS categorized the vendors in terms of breadth of portfolio, depth of PHM experience, and delivery performance. Vendors had different strengths in each of these categories, and no single vendor led in all three areas. But those that did well in at least two categories included Phytel and McKesson's Medventive subsidiary for breadth of portfolio and depth of experience, as well as Explorys and Optum's Humedica division for depth of experience and delivery performance.
The early leaders included no EHR vendors except for McKesson, which bought its way into the market by acquiring MedVentive. Among the vendors with "proven potential" are two other EHR companies that also purchased PHM vendors: Allscripts (dB Motion) and Athenahealth. Among the other EHR vendors cited in the report, Eclinicalworks is furthest ahead in building its own PHM capabilities. At Cerner, Epic, and NextGen, "development is relatively slow," the report said.
[For more on Athenahealth's aspirations, see Athenahealth CEO Jonathan Bush's Quest: A Healthcare Internet]
In comparison with EHR companies, specialized PHM vendors like Phytel, i2i, Healthagen, Wellcentive, and Explorys are ahead of the pack because they've been in this market longer and have developed more comprehensive solutions, said KLAS consultant and report author Mark Wagner in an interview with InformationWeek Healthcare. As the importance of PHM grows because of value-based reimbursement, the market is moving toward these vendors, he noted.
Most EHR firms, in contrast, have not placed a high priority on developing PHM tools because they're busy meeting government mandates for Meaningful Use and ICD-10. But in the future, EHR vendors could be very strong in the PHM space, partly because many providers want a single integrated system that does everything.
"Physicians don't want to look at a second source of data," Wagner said. "They don't want to look at a portal to find clinical data for the patient, they want it all in one place. So from that viewpoint, the EHR vendors should have a leg up in terms of being able to integrate that functionality into their workflow."
In the meantime, providers are struggling to piece together solutions that meet all their PHM IT needs, including data aggregation, risk stratification, care coordination, and patient outreach. In some cases, they're "stacking" applications they already have to perform the requisite functions. But that presents other challenges, because it's difficult to integrate these disparate kinds of software, Wagner noted.
Various organizations take markedly different approaches to utilizing the available products, he observed. For example, some providers are content to use their EHRs to filter data on certain subpopulations, such as patients with diabetes. Then they try to make sure those patients are being seen so their care gaps can be addressed. Larger, more sophisticated organizations, in contrast, tend to use advanced analytics to do predictive modeling that can help them identify high-risk patients.
But whichever end of the spectrum they're on, he said, most providers still are having trouble finding good automation tools that enable them to use their data insights to intervene with patients in a timely manner. The prevalent mode of PHM, he said, is to hire a bunch of care coordinators and have them call patients who need to be seen or need support between visits.
Curiously, KLAS found that only 20% of respondents used an in-house registry and only 14% had a data warehouse -- even though some observers consider these tools indispensable in PHM. Some organizations outsource their data aggregation and analytics, Wagner said, so the percentages using registries and data warehouses are actually higher than this research indicates. But many providers would still rather use Excel spreadsheets than registries designed for PHM, he noted. And in the "unsophisticated game" of PHM today, only a minority of providers is interested in building data warehouses -- a finding recently replicated by HIMSS Analytics.
The KLAS report found that 72% of respondents used ambulatory EHR data, 56% used inpatient EHR data, and 52% used claims data provided by payers in their PHM efforts. The widespread use of claims information -- which can be analyzed with tools from vendors such as Verisk and Conifer -- shows that many providers see a need to go beyond EHRs, which supply only information on what's happening within a particular organization or network.
The claims data help providers track where patients go for care outside of their organization and also give them a comprehensive picture of the services that patients have received and the medications they've been prescribed, Wagner said. The problem with claims data, he added, is that it's not available until long after the services were provided.
Apply now for the InformationWeek Elite 100, which recognizes the most innovative users of technology to advance a company's business goals. Winners will be recognized at the InformationWeek Conference, March 31 and April 1 in Las Vegas.
Never Miss a Beat: Get a snapshot of the issues affecting the IT industry straight to your inbox.
You May Also Like
---