Red Hat Shows Consistent Growth
Red Hat Shows Consistent Growth
Red Hat reports 19% increase in revenue, subscriptions, and earnings per share in Q2.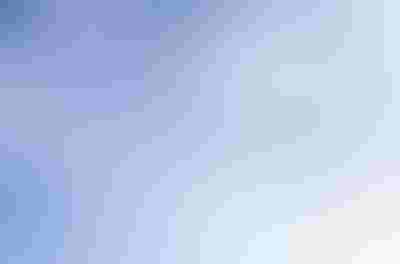 7 Cloud Service Startups To Watch
7 Cloud Service Startups To Watch (Click image for larger view and slideshow.)
Red Hat produced what might be called consistent results in its second-quarter fiscal 2015 ended Aug. 31: a 19% increase in revenue, a 19% increase in the subscription revenue segment, and a 19% increase in its earnings per share.
Total revenue for the quarter was $446 million, with subscription revenue representing $389 million, or 87%, of the total. Much of the subscription revenue is in the form of one- or three-year contracts for which Red Hat enjoys consistently high renewal rates. Its growth is considered a leading indicator of future revenues.
CEO Jim Whitehurst called the 19% gains "organic revenue growth" as opposed to growth by acquisition, adding that operating system, Jboss middleware, and cloud computing contributed to the increase. Red Hat launched the 7.0 version of Red Hat Enterprise Linux during the quarter and tightened its relationship with Docker, which developed a system for building Linux containers to run alongside other containers on a host system.

Red Hat provides its own distribution of the OpenStack cloud software. "The fastest-growing part of our channel business comes from the 80+ Red Hat certified public cloud providers that provide our technologies on-demand in their clouds," said Red Hat CFO Charlie Peters. Revenue from cloud partners, unlike subscription revenue, shows up more quickly on the balance sheet because it can be recognized immediately. That revenue was the reason Red Hat exceeded its second-quarter revenue guidance to Wall Street, according to Peters. He did not disclose what that guidance had been.
[What to learn more about what's in RHEL 7? See Red Hat Enterprise Linux: What's New.]
Operating income for the quarter was $64 million, up 16% year-over-year, according to generally accepted accounting principles, with an operating margin of 14.4%. GAAP net income was $47 million, or $0.25 per share, compared with $41 million, or $0.21 per share, in the same quarter a year ago.
Red Hat repurchased 1.5 million shares, or $80 million worth, of common stock during the quarter. Red Hat has repurchased approximately $160 million of common stock, or approximately 3.0 million shares, during the first six months of fiscal year 2015, Peters reported.
At the end of the quarter, the total deferred revenue balance was $1.25 billion, an increase of 18% on a year-over-year basis. Total cash, cash equivalents, and investments on Aug. 31 was $1.32 billion.
Whitehurst used Thursday's earnings call to cite Red Hat's inclusion on Forbes's list of the World's Most Innovative Companies.
Cloud Connect (Sept. 29 to Oct. 2, 2014) brings its "cloud-as-business-enabler" programming to Interop New York for the first time in 2014. The two-day Cloud Connect Summit will give Interop attendees an intensive immersion in how to leverage the cloud to drive innovation and growth for their business. In addition to the Summit, Interop will feature five cloud workshops programmed by Cloud Connect. The Interop Expo will also feature a Cloud Connect Zone showcasing cloud companies' technology solutions. Register with Discount Code MPIWK or $200 off Total Access or Cloud Connect Summit Passes.
Never Miss a Beat: Get a snapshot of the issues affecting the IT industry straight to your inbox.
You May Also Like
---