Remote Health Logistics: What to Know About RPM Enablement
Remote Health Logistics: What to Know About RPM Enablement
RPM enablement programs offer end-to-end logistics, inventory tracking, and training to let health systems carry out virtual care of chronic conditions.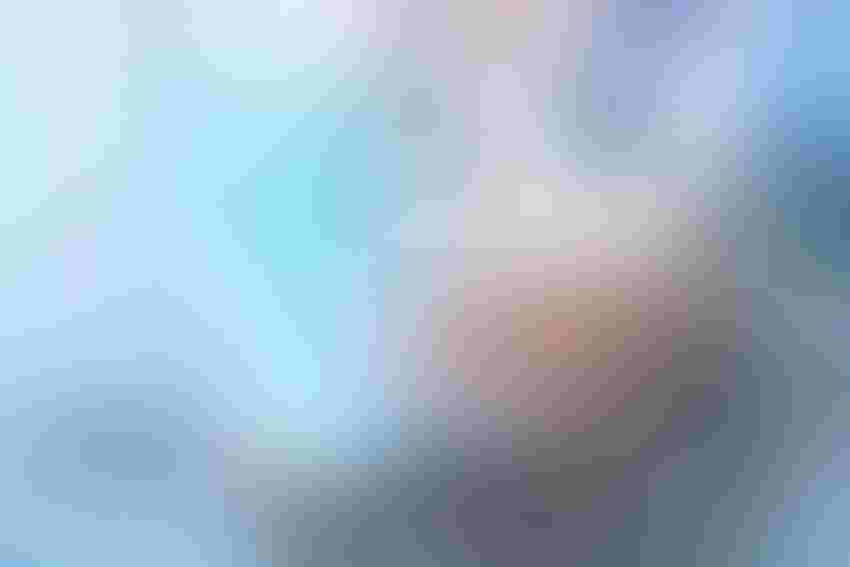 Denis Putilov via Alamy Stock Photo
At a Glance
In 2021, 63% of US doctors were burnt out.

RPM enablement platforms can integrate virtual care programs, including patient education and training tools.

RPM enablement let health systems ramp up virtual care during the COVID-19 pandemic.
As healthcare organizations face a shortage of up to 124,000 physicians by 2034, they're deploying remote patient management (RPM) enablement services that can work with virtual care applications and handle tasks such as inventory tracking, logistics, and device returns.
With burnout among US doctors reaching 63% in 2021, according to the American Medical Association, managed services called RPM enablement are easing the burden for healthcare workers when it comes to the logistics of remote care. RPM enablement vendors pair monitoring devices for chronic conditions such as diabetes, chronic obstructive pulmonary disease (COPD), or hypertension equipment to a tablet or smartphone.
"RPM services are typically offered as a managed service to help healthcare organizations (HCOs) with the logistics of RPM," Lynne Dunbrack, group vice president for public sector at research firm IDC, tells Information Week via email.
It involves "enabling" care workflows that help reduce clinician burnout. RPM enablement goes beyond RPM to include order fulfillment, enrollment, and device setup, according to Shannon Germain Farraher, senior analyst at Forrester Research. It also enables patient education and training tools as well as managing maintenance and device replacements.
"Most major health systems in the US will have some form of RPM enablement for their virtual care platforms and programs," Farraher tells InformationWeek via email.
A key aspect of RPM enablement is integrating remote monitoring with a health system's electronic health record (EHR) so providers can manage data as if the patients were admitted in a hospital, Farraher says.
Multiple vendors have announced new RPM enablement services this year. On Oct., 4 Ricoh launched its Remote Patient Monitoring Enablement platform, which integrates virtual care programs with tasks such as inventory tracking, logistics, and device returns. Meanwhile, SalvoHealth introduced an RPM enablement program for gastrointestinal chronic conditions in August.
In a blog post, Dr. Erin Hendriks, a board-certified family physician with SalvoHealth, noted how RPM goes beyond simply monitoring to enable services such as behavior change and symptom tracking. 
"Our comprehensive approach pairs RPM enablement with intensive, evidence-based practices in behavior change, nutrition, GI-directed psychology, and daily symptom tracking to equip patients with the means to manage symptoms and stress responses," Hendriks wrote.
The SalvoHealth enablement app-based platform includes a Class II mobile EKG device, daily reporting, and coordination with care teams to avoid escalation in symptoms.
How RPM Enablement Works
RPM enablement allowed health systems to ramp up use of virtual care during the COVID-19 pandemic. For hospital CIOs implementing RPM, the enablement process is the "engine that makes it go," says Jim Mooney, senior director of marketing strategy and campaigns for healthcare at Ricoh.
Enablement consists of a third-party handling day-to-day management of an RPM service, which alleviates a systemic staffing shortage. The idea is to make remote monitoring more efficient with onsite managed service experts helping the care team with remote monitoring, Mooney says. Onsite help consists of operations, services, and support for remote monitoring devices.
"We place the selected devices and the tablet into an RPM kit," Mooney explains. "Based on that clinician request, we install the required software and the devices. We enter all the device details into the health systems tracking system, and we also print their patient education instructions."
Clinicians initiate RPM for a patient by opening a ticket and entering an order in an EHR. That allows a ticket to be sent to Ricoh to request a tablet or RPM device for patients. Then a device or tablet provider sends a device, and Ricoh handles device activation. The enabling process also involves powering RPM devices, installing software, tracking serial numbers, printing customer education, and delivering devices to a drop-off location or shipping them to the patient, Mooney says.
When healthcare organizations implement RPM enablement, they first verify if they are contracted for chronic care management under their insurance plans. Then they onboard patients in chronic care management programs and ship RPM devices to a patient's home. Licensed nurses monitor patients and work with them on setting up the devices, according to Dunbrack.
"Other services include troubleshooting if patients have technical issues connecting their devices, accepting returns and refurbishing devices for reuse," Dunbrack adds.  
In addition to Ricoh, TytoCare's RPM enablement solution handles logistics to reduce the stress on partners, Farraher says.
Vendors such as Clear Arch also incorporate logistics management services that include patient enrollment, equipment warehousing, and enhanced tracking and notifications during shipping. Meanwhile, Optimize Systems' Optimize Health solution also offers a full RPM enablement as part of a full patient life cycle. That includes patient identification, clinical monitoring services, onboarding and education, and device shipping.
Meanwhile, Best Buy's care-at-home platform Current Health enables RPM through the Geek Squad, Farraher notes.
Top Considerations for Hospital IT Leaders When Using RPM Enablement
Consider these strategies when implementing an RPM enablement program.
A Clear Operational Blueprint and Clinician Buy-In
Health systems should seek out RPM enablement firms that have detailed operational blueprints and can expedite implementation, Farraher advises.
When IT leaders implement an RPM enablement program, they must get buy-in from clinicians, she says.
"Any tech that impacts a clinician's workflow needs to be sufficiently adopted by the clinician," Farraher says. "If it's not 'clinician-approved,' chances are it will not be used correctly or adopted, and ultimately the investment will not be maximized."
Ongoing Support for the Long Run
Also, health IT leaders should choose a vendor that offers ongoing support for an RPM enablement solution rather than a "set it and forget it" approach, Farraher suggests.
"Carefully vet to see how the vendor plans to stay engaged with your team, the clinicians, and the patients, and clearly define what the communication cadence is," Farraher says.
Opportunity to Scale
Provide a vision for scale, Mooney advises. That means choosing a vendor for RPM enablement that can increase patient volumes over time, he says. After setting up a baseline volume of patients, health systems can add more devices and patient volume.
Interoperability
Choose a platform that offers interoperability between the RPM platform and clinician apps, Mooney says.

"They all need to speak the same language," Mooney says. "What's going to happen is you are going to have a bunch of different systems, each with their own learning curve and necessitating their own expertise for how to use the program. It just creates this really fractured picture, and it's a total headache."
He adds that EHRs must also be interoperable with the RPM interface.
"The ability of that interface to be very tightly integrated to the EHR, that is absolutely critical to the ongoing success and sustainability of our program," Mooney says.
Security and Privacy
With data on chronic conditions being collected from a patient's home, IT leaders must ensure that RPM solutions adhere to security and privacy policies. The National Cybersecurity Center of Excellence, which is part of the National Institute of Standards and Technology, provides guidance on how to secure telehealth and RPM solutions. It covers best practices such as risk assessment and threat modeling.
Cloud solutions such as Vivify Health offer user access control that includes biometrics and asset management to provision devices and transmit health data between patients and physicians securely.
Never Miss a Beat: Get a snapshot of the issues affecting the IT industry straight to your inbox.
You May Also Like
---