Salesforce.com Plans SOS Service For Mobile Apps
Salesforce.com Plans SOS Service For Mobile Apps
Salesforce1 Service Cloud SOS will bring a prominent help button and pop-up video agent support to mobile service experience.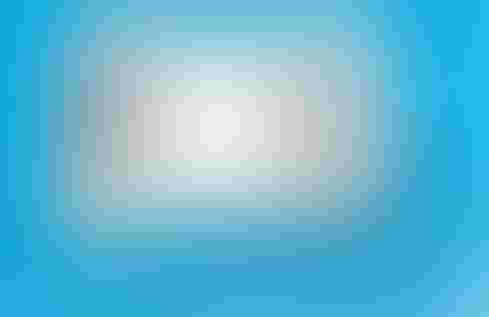 Salesforce.com announced Thursday that it's developing a Salesforce1 Service Cloud SOS service that will bring new levels of customer service and support to mobile applications.
The SOS service is needed, Salesforce reasons, because consumers are downloading billions of apps, yet most of those apps -- whether for retailers, travel-related businesses, banks, or other financial services -- lack clear and easy-to-use customer-support functionality. Likened to the Mayday button on Amazon's Kindle Fire, Saleforce1 Service Cloud SOS will give apps a prominent help button and an in-app, one-way video chat window where friendly service reps can pop up and talk to customers to guide them through a service issue.
[Want more on Salesforce.com mobile capabilities? Read Salesforce.com's Salesforce1 Platform: A Closer Look.]
Set for release in the second half of the year, the SOS service will also give agents in-context co-browsing capabilities so they can push relevant screens to mobile users and circle or point to relevant features or descriptions within the app. Reps also have access to the customer's relevant CRM records within Salesforce.com, so they'll have that customer's history of recent purchases and support issues. The video window is one way, so a customer can see and hear the service agent, but the agent only hears the customer.
"The agent can navigate the customer through the app and show them what they need to do to resolve a question," said Alex Bard, Salesforce.com's Service Cloud executive VP and general manager, in a phone interview with InformationWeek.
Salesforce1 Service Cloud SOS is built out on Salesforce.com's Service Cloud infrastructure and Force.com, and the plan is to offer embeddable code that will work with native iOS or Android apps. Once proven in a Service Cloud context, the SOS service could easily be extended into concierge or assisted selling roles. The features could be exposed to all customers, exposed selectively to high-value customers, or exposed dynamically based on the context of the interaction.
"It's easy to imagine a shopping concierge offering a Nordstrom-like experience right inside a shopping app on a mobile device," Bard said. "You could also expose it to a private-banking or brokerage client and give them a higher level of service with the app."
Salesforce is working with unnamed beta customers on SOS, according to Bard, and it will establish pricing for what will be an optional add-on service. The Salesforce1 Service Cloud starts at $65 per user, per month.
Mobile, cloud, and BYOD blur the lines between work and home, forcing IT to envision a new identity and access management strategy. Also in the The Future Of Identity issue of InformationWeek: Threats to smart grids are far worse than generally believed, but tools and resources are available to protect them. (Free registration required.)
Never Miss a Beat: Get a snapshot of the issues affecting the IT industry straight to your inbox.
You May Also Like
---