Salesforce.com Social Studio Blends Buddy Media, Radian6
Salesforce.com Social Studio Blends Buddy Media, Radian6
Salesforce consolidates best-of social functionality, adds content marketing and publishing features to ExactTarget Marketing Cloud.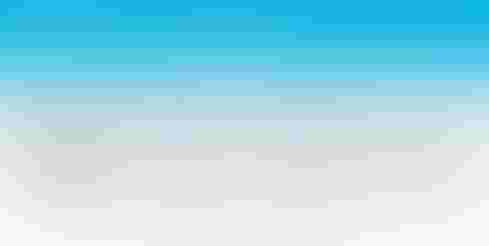 Salesforce.com announced on Tuesday a makeover for its social capabilities with the launch of Radian6 Buddy Media Social Studio.
As the name suggests, this new component of Salesforce.com's ExactTarget Marketing Cloud combines social capabilities the company gained through its Radian6 and Buddy Media acquisitions. It also introduces new capabilities and brings partners into a workflow that lets marketers "plan, personalize, and optimize customer journeys," according to Gordon Evans, a VP of product marketing.
"We have channels for email, mobile, ads, and web, but Social Studio helps brands listen, engage, and publish on social channels including Facebook, LinkedIn, and Twitter, but also those in newer markets, like Sina Weibo and TenCent Weibo in China and VK.com in Russia," says Evans.
[Want more on mobile? Read Salesforce.com Plans SOS Service For Mobile Apps.]
Social Studio draws tech strengths from Radian6 including social customer monitoring and engagement as well as management across multiple social channels. Buddy Media was acquired for its social campaign management capabilities, and its IP shows up in Social Studio workflows, approvals, and governance around managing and publishing content and responding to customers engaging with that content.
New features of Social Studio include workspaces -- including a mobile workspace -- designed to accelerate deployment. Social teams can enter the social handles for their brands and get team members up and running quickly, according to Evans. Teams can also be organized by brand, region, or product group, and teams assigned to different areas can collaborate and share content.
Collaborative calendar and publishing features let social teams plan, compose, preview, and schedule content for specific networks, such as Facebook and Twitter. These tools also let you filter, report on, and route content by topic, author, status, and social account. Collaboration also helps users align engagement objectives and content goals, while automation features help teams scale campaign and engagement work, says Evans.
A Social Studio API lets you reach out to Salesforce.com partners including content providers and content discovery partners. Getty Images, for example, provides a library of licensed and approved images that are appropriately sized so social marketers and buzz makers can inject them into social campaigns or conversations. Trendspottr and Rallyverse are examples of discovery partners that spot hot social content that can be pulled into brand conversations to raise awareness and fuel conversations.
The Radian6 Buddy Media Social Studio was launched Sunday and is available immediately. Pricing starts at $1,500 per month. In addition to Getty, Rallyverse, and Trendspottr, launch partners include Kontera, Nexgate, Pressly, Shutterstock, and ShopIgniter.
Could the growing movement toward open-source hardware rewrite the rules for computer and networking hardware the way Linux, Apache, and Android have for software? Also in the Open Source Hardware issue of InformationWeek: Mark Hurd explains his "once-in-a-career opportunity" at Oracle.
Never Miss a Beat: Get a snapshot of the issues affecting the IT industry straight to your inbox.
You May Also Like
---