Salesforce.com Unveils Wave Analytics Cloud
Salesforce.com Unveils Wave Analytics Cloud
Salesforce.com enters $38 billion analytics market with a NoSQL-based platform that puts five-button data-analysis basics on smartphones.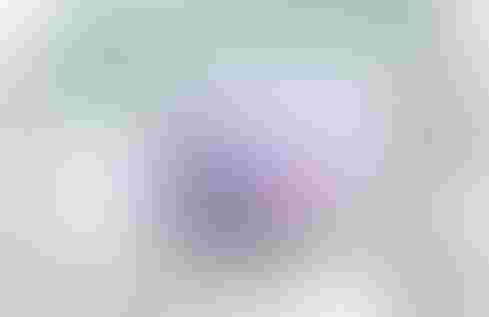 Saleforce.com Wave is designed for mobile-first interaction on smartphones, but tablet and desktop interfaces make the most of data visualizations.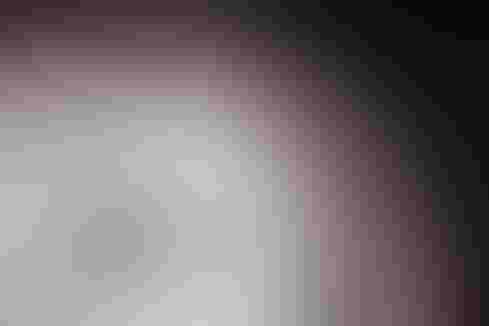 10 Big Data Online Courses
10 Big Data Online Courses (Click image for larger view and slideshow.)
Salesforce.com announced its highly anticipated analytics cloud on Monday, delivering what it's touting as a "disruptive" platform designed for everyday business users, not just data gurus and analysts.
The analytics cloud, called Wave, is Salesforce.com's sixth -- counting its sales, service, marketing, community, and mobile-app clouds -- and it's a grab at a global software and services market that IDC says reached $38 billion in annual revenue in 2013. Salesforce CEO Marc Benioff leaked the analytics cloud plan a month ago via Twitter, just 10 months after declaring at Dreamforce 2013 that Salesforce "does not intend to move into the traditional, horizontal analytics market." But then, it's fair to say that the Wave platform does not take a traditional approach to business intelligence.
For starters, Wave is designed first and foremost for mobile interaction, with five simple smartphone buttons for data-analysis: filter, group, measure, view, and drill. These options for filtering and grouping data and then visualizing and drilling down on the results cover the vast majority of analyses that users generally need, according to Keith Bigelow, a BusinessObjects veteran who joined Salesforce two and a half years ago to spearhead the development of an analytics cloud.
[Want more Dreamforce news? Read Salesforce.com Overhauls Sales, Service Mobile Apps.]
"The user interface design was inspired by gaming interfaces, and we make full use of the touch interface so it's a tactile experience that's unique in the market," said Bigelow, general manager and senior VP of big data and analytics. "The system automatically generates queries behind the scenes as you select filters, group, and double-click to drill down on data visualizations."
Simplicity is also inherent in Saleforce.com's choice of a key value store as the back end of the Wave platform. This NoSQL database makes it possible to store any data -- structured or variably structured -- without the rigidity of the predefined schemas required for conventional relational and multi-dimensional (OLAP) databases.
Figure 1: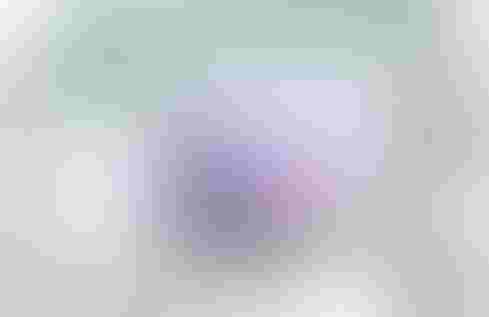 Saleforce.com Wave is designed for mobile-first interaction on smartphones, but tablet and desktop interfaces make the most of data visualizations.
"We can ingest log data as well as rows and columns, and because of the inverted index that we've put on top for our query engine, we can federate across data sets that have historically not been easy to bring together," Bigelow said. "We ingest the data with minimal metadata about key values, and then we can join across data sets irrespective of source."
In place of SQL, the lingua franca of data warehousing, Salesforce says its home-grown database uses what it calls the Salesforce Analytic Query Lanague (SAQL). But Salesforce is not interested in teaching users how to use SAQL, said Bigelow. This language is strictly for power users, developers, and Salesforce administrators, so they combine and transform data and create custom queries that users can then explore with their simple filter, group, measure, view, and drill buttons.
Wave will be generally available on October 20, with mobile apps available from the Apple and Google Android app stores. Subscriptions for "Explorer" business users, who can explore data, create visualizations, annotate, and
share and collaborate on analyses via Chatter will be $125 per user, per month. Subscriptions for "Builder" users who administer the system and manipulate data will be $250 per user, per month.
The choice of NoSQL for an analytics platform is surprising, given that query capabilities tend to be crude by comparison to SQL. But the upside of the approach is that it is flexible, according to IDC analyst Dan Vesset, who likened Wave to search-oriented BI platforms like Oracle Endeca and Fast Search and Transfer (acquired several years ago by Microsoft).
"With this kind of tool the data is self-organizing, and the dimensions fall out of the data as it's ingested, so you don't need pre-build cubes," Vesset explained. "It's a good choice for the architecture because it offers an easy way to navigate data."
[Want more on the competition? Read Microsoft Cloud Bundle Challenges Salesforce.com.]
Wave will be open to partners and customer data. At Dreamforce this week more than 30 Wave ecosystem partners are expected to demonstrate how they will work with the platform. One of those partners is Kenandy, which built its cloud-based ERP application on Force.com. Using Wave, Kenandy customers will be able to analyze their EPR transactional data, as well as third-party enrichment data from sources such as Nielsen, to improve trade-promotion planning, according to Kenandy CEO Sandy Kurtzig.
"They'll be able to combine this data and then very quickly find correlations and graphically display them," Kurtzig told InformationWeek in a phone interview. "It's going to help our customers see trends among their customers and then make better decisions around demand planning."
To get data into Wave, customers can work with long-standing Salesforce data-integration vendors including Dell Boomi, IBM Cast Iron, Informatica, Jitterbit, Mulesoft, and SnapLogic. Security permissions for access data can be inherited (and extended) from Saleforce.com's security scheme and hierarchies, according to Bigelow.
Wave is built for the basics of BI dashboarding and data visualization. Advanced capabilities such as predictive analytics will be added by partners including C9, Fliptop, Predixion, and Wise.io, all of which focus on machine learning. "Rather than relying on traditional technologies, we wanted to focus on partners that can learn from the data to inform their predictions," said Bigelow.
Will Wave be something just for Salesforce.com customers, or will it have a wider play as a cloud-based BI and analytics platform for a broader base of users? Bigelow says Wave will appeal to a lot of companies that are stuck with shelfware and that want something far more usable for end-users. It's way too early to predict the platform's appeal.
"In the short term, this is great for existing Salesforce customers," said IDC's Vesset. "It's not going to be an enterprise BI play any time soon, but Salesforce is big enough in the CRM space where it could have real impact on sales, marketing, and service organizations."
If Salesforce can evolve without become overly complex -- perhaps adding a fifth button to "predict" the answers to the five to ten most-frequent sales, service, and marketing questions -- it just might satisfy the years-old thirst for data-driven insight into what has happened and what will happen in the days, weeks, and months ahead.
What will you use for your big-data platform? A high-scale relational database? NoSQL database? Hadoop? Event-processing technology? One size doesn't fit all. Here's how to decide. Get the new Pick Your Platform For Big Data issue of InformationWeek Tech Digest today. (Free registration required.)
Never Miss a Beat: Get a snapshot of the issues affecting the IT industry straight to your inbox.
You May Also Like
---