Salesforce.com Wave Analytics Cloud: Pros & Cons
Salesforce.com Wave Analytics Cloud: Pros & Cons
Salesforce.com Wave is a big bet that's already generating demand, but will it live up to the billing? Here are six Wave pros and cons.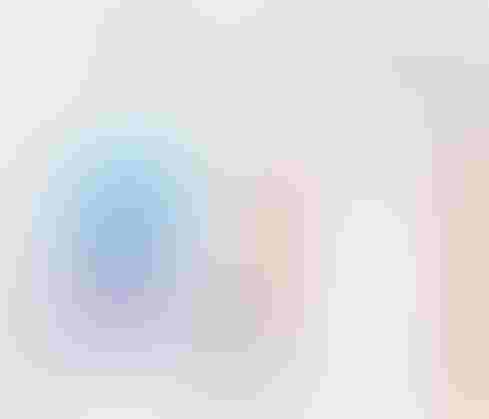 Wave Analytics Cloud's mobile-first emphasis is a strength of the platform compared with conventional BI and analytics products.
Web interfaces for laptops and desktops. Device support will follow Salesforce's overall pattern, with hybrid apps blending native and HTML5 capabilities for iOS, Android, and (eventually) Windows devices.
BI vendors have been noodling around with mobile BI for years, and it looks like Salesforce is standing on the shoulders of successes (as well as its own experience with other apps) in not just trying to just shrink down the same interfaces to smaller form factors. Wave demos featured distinct experiences on smartphones, tablets, and desktops that exploited the strengths of each form factor.
To give you a flavor of the analyses, GE Capital is already using Wave to give its salespeople and executives mobile, table, and desktop dashboards and visualizations detailing lending trends, loan cycle times, and loan-conversion ratios, by time, by region, and by salesperson, and they can also do root-cause analysis of lost deals, Johnson said. Blue Cross/Blue Shield, another development partner, has deployed Wave-based analyses to a sales team that has grown 25 times over the last two years. Executives get analyses of cost-per-sale, distribution mix, and administrative expense ratios.
[Want more on Dreamforce? Read Salesforce.com Dreamforce Turns Cultural Confab.]
Con: It's expensive.
Salesforce says Wave "Explorer" business-user subscriptions will be $125 per user, per month while "Builder" admin/power-user subscriptions will be $250 per user, per month. That's the front-end expense. Customers will also pay $40,000-per-company, per-month for the back-end infrastructure (that part wasn't mentioned during my first briefing on Wave). Salesforce co-founder Parker Harris and products president Alex Dayon said this pricing is based on focus-group feedback and market analysis, but there's no way these prices will fly.
More than likely these are trial-balloon figures that won't even be close to what large enterprises will pay. Big companies are the real target for Wave, at least initially, and they tend to negotiate all-you-can-eat enterprise deals. But if Wave is truly about democratizing BI and analytics and bringing it to every employee, it can't cost more than the Sales Cloud and Service Cloud services combined. I'm already hearing off-the-record comments from midlevel Salesforce executives who hint that analytic apps and services will somehow be exposed in a more affordable way.
Con: Data-analysis capabilities aren't well known.
With NoSQL on the back end of Wave, it's not entirely clear just what latitude customers will have to support the analyses they need. Salesforce says its home-grown database has a Salesforce Analytic Query Language (SAQL) available for developers and administrators to set up analysis for users. But if SAQL is anything like the other SQL-like languages seen in the big data world, it will have to mature to even approach the capabilities it took 30 years to develop in SQL.
It's true that sometimes simpler is better, and the saved lenses and dashboard views and ad-hoc "group, measure, filter, view," and "action" options may cover a lot of needs. But this is a V1 product, and it will undoubtedly take some time to mature.
Con: It will roll out sloooooowly.
Wave was demonstrated live at Dreamforce, it can be downloaded and demoed from the Apple App Store, and it will become generally available, technically, on October 20. But don't count on using Wave next week, next month, or, if you're from a small or midsized company, next year. Salesforce is still rolling out back-end infrastructure for Wave across its data centers. Harris and Dayon said Salesforce will bring customers onto Wave in a methodical, phased approach -- starting with large enterprises -- to make sure that the platform lives up to performance expectations.
Once you're up and running on Wave, Dayon suggested customers will simply redirect existing ETL processes and point them at the Wave API. "Off you go; you'll have your users on mobile overnight with the flip of a switch." I doubt it will be quite that easy, and for the bulk of Salesforce customers, it's a safe bet that Wave won't be broadly available anytime soon.
The impact of Wave is hard to gauge at this early stage, but there's no doubt it will ultimately be a very good thing for customers, delivering new capabilities and stoking competition. Partners like Aptus, C9, FinancialForce, Fliptop, Informatica, Kenandy, Snap Logic, and Xactly are counting on extending the Wave platform. Industry challengers including Adaptive Insights, Attensity, Birst, Data Hero, and BeyondCore are throwing cold water on Wave (some with false and misguided information), which leads me to believe it's a big threat.
As for the BI incumbents, from SAP, IBM, Oracle, and Microsoft to Tableau and Qlik, Wave will be less of an immediate threat, but those players better not stand still. Wave just might stimulate improvements in data-management flexibility, data-analysis simplicity, and application-embedded decision support that are long overdue. If customers see a better way, they'll use it or demand it from their incumbent vendors. Everybody wins if we finally get faster, simpler, data-driven insight for all.
What will you use for your big data platform? A high-scale relational database? NoSQL database? Hadoop? Event-processing technology? One size doesn't fit all. Here's how to decide. Get the new Pick Your Platform For Big Data issue of InformationWeek Tech Digest today. (Free registration required.)
Never Miss a Beat: Get a snapshot of the issues affecting the IT industry straight to your inbox.
You May Also Like
---