SAS Brings Visual Modeling To Data Scientists
SAS Brings Visual Modeling To Data Scientists
SAS seeks next-generation data modelers with SAS Visual Statistics and a social-savvy SAS Customer Intelligence application.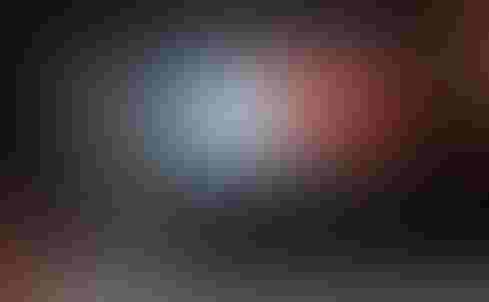 <b>The SAS Visual Analytics interface as seen on an iPad.</b>
SAS announced new technologies, new efforts to expand its community, and support for new platforms including Hadoop at its SAS Global Forum in Washington D.C. on Monday. It's all part of a strategic effort to reach out to a next generation of analytics customers with very different expectations than current SAS customers.
The headliner among new technologies introduced is SAS Visual Statistics, a companion to the SAS Visual Analytics product the company introduced nearly two years ago. Where SAS Visual Analytics is a data-exploration and data-analysis tool geared to business analysts, Visual Statistics is aimed at statisticians and data scientists who want to get their hands on the data and the models so they can test variables and algorithms in order to optimize performance. Both products share the same visual, drag-and-drop style graphical user interface and both products run on the same powerful SAS LASR clustered, in-memory server.
SAS isn't planning to sunset its more traditional statistical tools, such as Base Statistics, but the combination of Visual Analytics and Visual Statistics will enable business analysts and deeper model developers to collaborate on the same data sets and share results. What's more, modelers can be more productive in a visual environment running on an in-memory cluster for fast, iterative analysis, according to SAS.
[Want more on the new context of analytics? Read Big Data Reaches Inflection Point.]
"With Visual Statistics running on LASR, you can have multiple statisticians collaborating on the same data sets and working on the same models," said Russ Cobb, SAS' VP of alliances and marketing, in an interview with InformationWeek. "They can also develop and test their models more quickly because visualization techniques let them see how their models are performing rather than relying on scoring."
SAS Statistics will be a bundled (meaning free) companion to SAS Visual Analytics starting in July. More than 1,500 customers have deployed Visual Analytics thus far, according to Cobb, and with the Visual Statistics upgrade, SAS expects to attract an emerging generation of data analysts.
"A lot of existing customers will migrate to Visual Statistics, but we're also expanding the SAS community because the workforce coming up out of undergraduate and graduate programs grew up with intuitive user interfaces," said Cobb. "They're not used to writing code, and they'll find Visual Statistics to be much more intuitive than our legacy products."
Enhancements to Visual Analysis announced on Monday include text-analysis options for exploring data such as social network comments, new word-cloud and network-diagram visualization options, and mobile support extended to Apple iOS 7 and Android devices. In an indication of SAS' growing big-data aspirations, the upgrade also introduces self-service data-import and data-prep capabilities from 17 popular data sources, including Cloudera, Pivotal, and Hortonworks Hadoop distributions, and Greenplum, Oracle, and Teradata databases.
SAS competitors including IBM, Oracle, and SAP are also stepping up their investments in analytics while new competitors including Alpine Data Labs and Revolution Analytics are pursuing conventional enterprise and big-data-oriented media and online advertising customers.
A SAS Customer Intelligence upgrade announced on Monday opens up access to new data types including social networks (such as Twitter), Web profiles, and Web clickstreams. The upgrades are designed to help marketing analysts and campaign planners see customer behavior beyond company websites. Enhanced customer insight improves not only digital campaign planning but also broader marketing optimization across television, print, radio, catalog, Web, e-mail, SMS, and keyword campaign options.
"Some people still like to get catalogs, but since those are the most expensive pieces of material marketers tend to send out, they want to optimize the number they send out," said Cobb. If a marketer can spot segments of customers that are responsive to email or keyword campaigns, for example, they can send fewer catalogs to those customers and favor less-expensive electronic campaigns.
In another example of SAS' outreach to a new generation of data experts, the company announced it will redouble its support for SAS Analytics U, extending support to graduate and undergraduate programs promoting the study of analytics. SAS has long offered its software to colleges and universities at no charge, but it was delivered through hosted deployments. Software will now be downloadable onto student PCs so they can work with data in a disconnected model. The move is a response to the rising popularity of freely downloadable analytics programs based on the open source R programming language.
Improved platforms, standards, bandwidth rates, and data models mean more IT shops are taking a "cloud-first" approach to new services, keeping only select jobs in house. But what's often left out of the calculus is the impact on the end user when you outsource most services. Register for this InformationWeek editorial webinar and learn how to avoid the pitfalls of outsourcing IT. The Performance From The User's Perspective webinar happens March 28. Registration is free.
Never Miss a Beat: Get a snapshot of the issues affecting the IT industry straight to your inbox.
You May Also Like
---