ServiceNow Revamp Stars Cloud Provisioning
ServiceNow Revamp Stars Cloud Provisioning
Cloud Provisioning acts as a virtual machine orchestrator for VMware and Amazon Web Services cloud environments.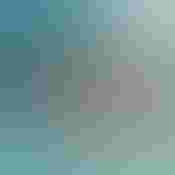 9 More Cloud Computing Pioneers
9 More Cloud Computing Pioneers (click image for slideshow)
ServiceNow has updated its online IT services management suite, including a new Cloud Provisioning feature. It announced the upgrades this week in Las Vegas during its annual Knowledge user conference, where it collected strong customer feedback on its product line.
ServiceNow is a set of IT automation services hosted in 18 data centers around the world.
Cloud Provisioning is a virtual machine orchestrator for both VMware and Amazon Web Services cloud environments. It can track what virtual machine (VM) has been sent where, even though they may be operating in a hybrid cloud environment, from a single pane of glass. It allows end users to self-provision the servers they need, then detects if the end user has abandoned the use of that asset.
Cloud Provisioning works with the firm's core Service Automation Applications Suite so that VMs are generated from the firm's service catalog and are subject to the firm's Change Management module when users order changes to their VMs. It works with VMware ESX Server and Amazon Machine Images as of Wednesday, and will add Microsoft's Hyper-V hypervisor at some point in the future, said Rob Phillips, director of solutions strategy, in a demonstration of Cloud Provisioning after president and CEO Frank Slootman's opening keynote Tuesday.
[ Want to learn more about how IT needs to change to cope with changing times? See IT's Self Image Needs Work, Cisco Study Shows. ]
In addition, the firm's executives announced that IT managers will be able to access ServiceNow applications from their Apple iPads and connect to any unit of the suite, while on the go. The service has a touch-sensitive, "card" view user interface that iPad users will quickly recognize, said Phillips. It can even attach a picture taken with the iPad camera to any record and send it to other IT managers. The iPad service is free to existing customers.
ServiceNow officials also announced App Creator, which provides a development platform based on forms, workflow and standard ServiceNow interfaces for customer-generated workflows and automations to IT processes. Many ServiceNow customers were already cobbling together custom applications from different components of the product set. App Creator pulls those parts together, including the ability to define new data objects, and puts them in a point-and-click development environment designed for non-programmers.
The firm produced App Creator after it discovered how far customers were going on their own in attempting to generate additions and custom applications. "This is a horse that has escaped from the barn. We've been running after it," said Slootman in his opening keynote.
App Creator will tend to produce applications that fall within the lines of a request and response service, using defined data objects. Non-programmers or "citizen developers," a name coined two years ago by Gartner, can use the system, provided they have familiarity with the basic format of ServiceNow applications and use forms and workflow to duplicate it.
App Creator is different from Salesforce.com's Force.com development platform in that it offers no proprietary development language. For those who need a language for bits of business logic, App Creator will work with standard JavaScript.
The Knowledge '13 conference is being attended by 3,900 customers, roughly double the number that attended last year, as ServiceNow begins to gain traction with IT shops. Slootman called a number of those customers on stage during his keynote and asked them to tell the crowd what they'd done with ServiceNow services. Peter Agumaneiz, VP of tool and automation at financial services insurance firm AIG, said ServiceNow works as a replacement for 30 service desks formerly resident inside AIG, where it has become "the one system of record." It serves as the incident and problem reporting system throughout AIG and has been chosen by AIG developers as their preferred development platform, he said.
Ves Kjenstad, executive director of service provider governance at Bristol-Myers Squibb, said her firm used to have 52 different ways to measure "time to resolution," once a trouble ticket was issued in response to a problem. Now it has a clearer method for eight measures, and a way of seeing on the ServiceNow dashboard how much time is left before an unresolved trouble ticket leads to a breach of its service level agreement, she said.
Allison Collop, global IT director for Coca-Cola, said her firm supports app use around the globe with ServiceNow and "has been able to standardize" on its services for IT processes and procedures. Coca-Cola "runs the business of IT on ServiceNow," she said, including how it manages contracts with website building firms around the world.
Paul Cassell, CIO of NYSE Euronext, said his stock exchange has based compliance reporting to the SEC on ServiceNow reporting capabilities. The former, more manual process often resulted in 50 clicks and "a cloud of dust," or failure to generate the correct report, he said. Now the reporting process has shaved 20 hours of compute time needed to produce the business-critical compliance reports, he said.
Reggie Acloque, information management leader at GE Energy, said his business unit spent more time debating what tool to use than it did implementing the new system when it chose ServiceNow as the basis for its augmented engineering support for field technicians. The comment drew an appreciative laugh from the audience. "We use ServiceNow to automate business processes" that provide the support to technicians repairing turbines and generators in the field. The unit is a major component of GE, generating $28 billion in revenue. The new support system has taken $2 million off support costs so far, Acloque said.
These customers have implemented ServiceNow multi-tenant services to reduce costs and take the friction out of interactions with IT users, Slootman said in his keynote. "We're not trying to re-invent the help desk. We're trying to eliminate it," he said.
Never Miss a Beat: Get a snapshot of the issues affecting the IT industry straight to your inbox.
You May Also Like
---