Stop Using Chrome, Mozilla Engineer Says
Stop Using Chrome, Mozilla Engineer Says
Is Firefox really the best defense against Google's control of the Internet? Or should Mozilla just clean up its own mistakes rather than throwing stones at competitors?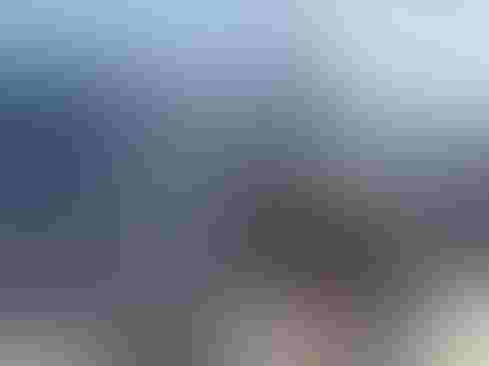 Geek's Guide To NYC Travel: Interop Preview
Geek's Guide To NYC Travel: Interop Preview (Click image for larger view and slideshow.)
Failure to use Mozilla's Firefox browser could lead to Google domination of the Internet, Mozilla engineer Robert O'Callahan said Friday.
"[I]f you want an Internet -- which means, in many ways, a world -- that isn't controlled by Google, you must stop using Chrome now and encourage others to do the same," O'Callahan wrote in a blog post. "If you don't, and Google wins, then in years to come you'll wish you had a choice and have only yourself to blame for spurning it now."
A decade ago, Mozilla helped create the modern Web by innovating with Firefox when Microsoft, content with Internet Explorer's market share of more than 90%, preferred to focus on desktop computing. But in September 2008, after steadily stealing market share from Internet Explorer, Firefox found itself competing with Chrome, a browser funded by the company that provides the bulk of Mozilla's revenue.
Though Mozilla put on a brave face and tried to rise to the challenge, it stepped on its own feet in the process. As Chrome was beginning to take off, Firefox developed a reputation for being buggy and bloated. Mozilla alienated enterprise IT, then tried to make up. It failed to find a way to work around or challenge Apple's iOS rules, resulting in the absence of Firefox from iOS devices and diminished relevance as the mobile revolution took hold. Following pressure from the advertising industry, it backed away from its plan to block ad-tracking cookies by default, thereby undermining its claim to put users first. It supported the addition of digital-rights management technology to Firefox, alienating the open source community and eliminating a reason to choose Firefox over Chrome.
[Microsoft's browser is battling its past. See IE's Bad Reputation: Will Microsoft Rebrand?]
Perhaps most damaging of all, Mozilla stepped into a political minefield by elevating CTO Brendan Eich as CEO in March 2014. The decision set Mozilla's community against itself. Eich in 2008 had made a financial donation in support of California's Proposition 8, which banned gay marriage, a position anathema to influential members of the Mozilla community. Following 10 days of controversy and online debate, Eich resigned, leaving Mozilla and its supporters divided about Eich's treatment and depriving the company of a singular technical talent -- Eich invented JavaScript. In April, O'Callahan said, "Almost all Mozilla staff supported keeping Brendan Eich as CEO."
Amid Mozilla's missteps, Google has been developing Chrome with purpose and competence. It made Chrome the world's most popular browser by the measure of several Web metrics firms, except for Net Applications, which still rates Internet Explorer as the leader. But, however the data is sliced, Chrome has eclipsed Firefox in popularity.
O'Callahan contends that Google is attempting to enforce Chrome usage through contracts with Android handset makers that make Chrome the default browser and by making critical features like offline support in Google Docs work only in Chrome. Coincidentally, European regulators have been investigating whether Google's contracts with its Android partners violate antitrust laws. Regulators in the US and South Korea have found Google's Android contracts to be acceptable.
O'Callahan argues that Apple and Microsoft want the same power that Google seeks and thus aren't any different. Only Mozilla remains committed to an open, standards-based Web, he insists.
Google did not respond to a request for comment.
Mozilla director of product management Chad Weiner echoed O'Callahan's view that browser choice matters. "Robert's comments are of course his own -- but they hit on Mozilla's principle that the Internet is a global public resource that must remain open and accessible to all," said Weiner in an email. "We built Firefox as a vehicle for this mission -- to promote openness, innovation, and opportunity on the Web. Yes, users need choice and Firefox is a unique, independent option committed to preserving that freedom to choose."
While Mozilla has advanced Web privacy -- one area where Google, as an advertising company, can't follow without alienating its customers -- O'Callahan acknowledges that privacy leadership hasn't really helped Firefox.
"We have put a lot of effort into privacy-related initiatives over the years," O'Callahan noted in a comment, pointing to Do Not Track, Lightbeam, and Cookie Clearinghouse, among other initiatives, including one expected to ship soon. "They've generally been co-opted by our competitors, subverted, blocked, or just ineffective. ...Unfortunately, a lot of the ideas bandied about by privacy activists aren't practical for the mass market, so the problems are generally harder to solve than they think."
Therein lays a major problem for Firefox: Privacy is not a priority in the mass market. By attempting to find a middle ground between consumers and advertisers, Mozilla has surrendered leadership in Web privacy to White Hat Security's Aviator browser.
More problematic still is Firefox's scarcity in the mobile market, the ascendancy of native apps over Web apps, and Mozilla's underwhelming answer to App Store ecosystems. A browser is no longer enough. Mozilla needs mobile and desktop hardware partners to assure distribution; to develop and promote technology to help developers make Web apps that outshine native apps; and to reduce the percentage of app revenue taken through the Firefox Marketplace revenue from 30% to 5%, as it is in the Chrome App Store.
Among those commenting on O'Callahan's post, several individuals argue that Mozilla would do better to focus on innovating rather than appealing to fear of Google domination.
In an email, Tim Bray, Internet veteran and former Googler, acknowledged O'Callahan's concerns and suggested that Mozilla delve deeper into technology that's not focused on advertising. "I enjoyed Robert O'Callahan's rant," he said. "I'm a big fan of Mozilla and I use Firefox. Like many people, I use more than one browser, and I also use Chrome. The Google trade-off is easy to understand: They offer free Internet services that people like to use, and they sell ads. If this bothers you there are alternatives, and it's totally reasonable to be concerned, like Robert, that there continue to be alternatives. I'd love to see a major Internet property, for example Firefox, become privacy-focused, do some thought leadership, and help force the exploration of business models other than free-stuff-with-ads."
Today's endpoint strategies need to center on protecting the user, not the device. Here's how to put people first. Get the new User-Focused Security issue of Dark Reading Tech Digest today. (Free registration required.)
Never Miss a Beat: Get a snapshot of the issues affecting the IT industry straight to your inbox.
You May Also Like
---