Tech Decision Making: The Rise of the Developer
Tech Decision Making: The Rise of the Developer
Developers and technologists are increasingly being given a "seat at the table" and forming peer relationships with executives regarding enterprise technology investments.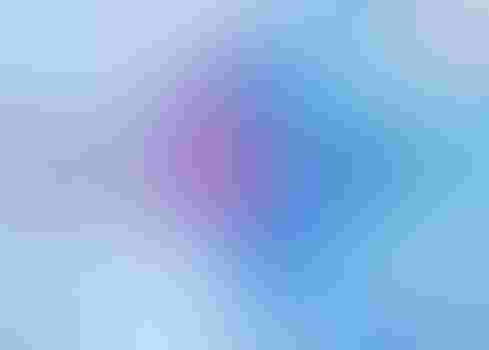 Image: monsitj - stock.adobe.com
Legendary former NFL coach and general manager Bill Parcells once famously stated: "If they want you to cook the dinner, at least they ought to let you shop for some of the groceries."
Parcells was voicing frustration about his lack of input into which players the New England Patriots drafted, even though it was his job to mold their talent into a winning team. 
Parcells may or may not know much about enterprise technology, but his assertion from more than 20 years ago can certainly be applied in the competitive world of IT today: It's not only logical, but also prudent and incredibly valuable to consult those individuals directly responsible for developing, managing and deploying technology for their company and/or customers when making investment decisions. The notion that executive management should hold all the power in how technology evaluated, and purchases is not only myopic, but antiquated and ultimately, counterproductive.
But this wasn't always the case and it has taken a confluence of developments to get here:
1. The nearly universal enterprise adoption of digitization. Digital is now the primary interface used by most organizations -- regardless of size or industry -- to engage with customers. Recent IDC research reveals that direct digital transformation investments will reach $6.8 trillion by 2023. Throughout this digitization tidal wave, effective and efficient software development has become mission-critical for businesses. It also deeply influences how products and services are evaluated, purchased and used, especially for those on their digital transformation journey.
2. The seismic shift to the cloud. Dramatically accelerated rates of cloud adoption have also significantly changed enterprise purchase processes. Infrastructure solutions are no longer chosen by executives or the procurement department based on RFPs or old school business relationships forged on the golf course or over expensive dinners. Rather, decisions are increasingly driven by the experts who live and breathe technology daily. Rightfully so, cloud solution developers demand software that's frictionless and effective to use.
One example is Toast, a provider of restaurant management software platforms. Staff software engineer Chance Kirsch recently noted, the purchasing power isn't held exclusively by the executive team at Toast, but rather it's a collaborative effort between the development team's recommendation and the business's requirements.
3. Corporate management is becoming more cognizant about speed, agility, and experience. Most IT professionals I talk to say their budgets are in flux. Many have been re-adjusted in 2020 due to COVID-19. Yet CIOs and line of business heads are being asked to deliver a better digital experience for their employees or customers, only faster, better, and cheaper. When budgets are flat, organizations are increasingly turning to their development teams to test and use software components to help them serve both masters. They're realizing that the faster a company releases software, the better they can serve their customers. No one knows more about speed and agility than technologists and developers.
4. Organizational silos are being toppled and collaboration is increasing. Business teams are involved in more cross-functional collaboration; for example, IT and procurement. For years, these two functions rarely interacted, yet today this dynamic has changed quickly and pervasively. A 2019 ProcureCon and Coupa report revealed that while 83% of IT and procurement teams don't have common KPIs, they collaborate better and more frequently due to demands of ongoing digital transformation projects. The research also revealed that closer working relationships are being reinforced by regular strategy meetings, earlier collaboration between procurement and IT during technology sourcing projects, and more IT-savvy talent working in procurement teams. Finally, more than half of IT sourcing projects are handled jointly by procurement and IT, the report noted.
5. Organizational influence that developers are gaining is undeniable. Developers increasingly are consulted by executive leadership and lines of business management for critical buying decisions. This is logical as they are often the initiators, evaluating free or trial versions of software products to determine their capabilities and alignment with the overall mission of the IT team and the broader organization. Recent research on software purchasing trends from Bessemer Venture Partners and Auth0 revealed that 87% of organizations value or highly value the product feedback provided by developers. And 91% of developers say it is important they are consulted during the technology evaluation process. This data affirms that increasingly, developers and technologists are being given a seat at the table and forming peer relationships with executives regarding enterprise technology investments.
This is not a phase. There are nearly 27 million developers worldwide today with 45 million expected by 2030, according to Evans Data Corp. Clearly, developers will remain on the frontlines of the digital industrial revolution, driving software selection decisions that support functions from marketing and sales to security and operations, supply chain, product development, and more.
As a technologist, I've long believed that software drives business value, and developers were among the most important buyers to address in the sales cycle. Now, they have become even more prominent in the evaluation and consideration phases, and this will continue to benefit executive management, their technology teams, and the organizations they serve.

As Chief Product Officer, Shiven 'Shiv' Ramji guides Auth0's product vision, innovation, design, and strategy, and brings more than 15 years of experience in B2B and B2C product management, engineering, operations, and business development. Before joining Auth0, Shiv served as the SVP of Product at DigitalOcean, where he led the strategy of DigitalOcean's products, pricing, and partnerships. Additionally, Shiv has held leadership positions at global brands including Amazon, NBCUniversal Inc., and The Nielsen Company. In his free time, he enjoys being outdoors, hiking, and biking to different neighborhoods in the New York City area.
Never Miss a Beat: Get a snapshot of the issues affecting the IT industry straight to your inbox.
You May Also Like
---