VMware, Google Team On Chromebooks
VMware, Google Team On Chromebooks
Unlikely partners team to offer Desktop-as-a-Service on Google Chromebooks. Will pricing lure users to move away from Windows XP systems?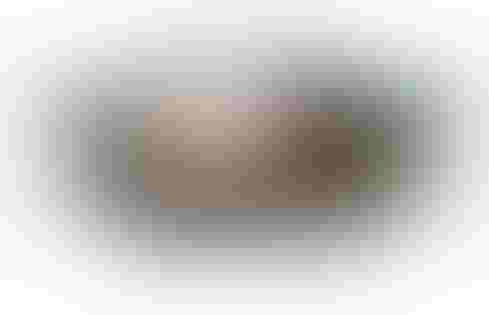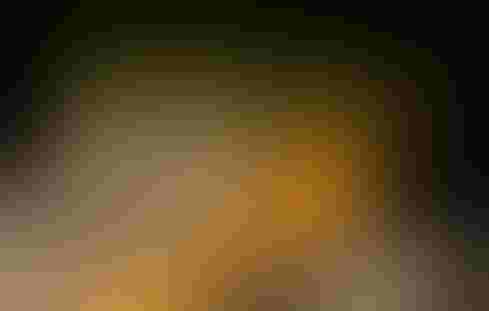 6 Ways SDN Shakes Up The Enterprise
6 Ways SDN Shakes Up The Enterprise (Click image for larger view and slideshow.)
VMware has teamed up with Google to supply virtualized Windows desktops on Chromebooks. The move comes at a time when many enterprises, uncertain of what desktop to adopt next, have delayed moving off Windows XP or moving to Windows 7 or Windows 8.
VMware and Google executives claim companies can save $5,000 a head over other PCs with their joint arrangement. That may appeal to the estimated 29% of enterprise users still running Windows XP. Microsoft has announced it will end technical support for XP on April 8. VMware and Google announced the partnership at VMware's Partner Exchange show this week in San Francisco.
Windows applications haven't previously run on Chromebooks, a thin Web client whose slimmed-down Linux operating system was designed primarily to display feedback from applications running on Internet servers. It provides just the basics: a browser, a media player, and a file manager. By teaming up with Google, however, VMware can make it easier for Chromebooks to display a virtualized desktop running on Horizon View 5.3-equipped servers, VMware's desktop virtualization system. Such a desktop includes Windows Office and other Windows-oriented datacenter applications as needed, giving enterprises a thin client as a PC replacement.
VMware's Sanjay Poonen, VP and general manager of end-user computing, said VMware and Google product teams got together two months ago, or shortly after Amazon.com's plunge into its new Amazon Workspaces desktop-as-a-service (DaaS). Amazon announced in November that it will provide virtualized desktops capable of running Windows applications. That move may have jolted executives at both VMware and Google into action.
[Will virtualized desktops kill the PC? See Amazon Workspaces Speeds PC Demise.]
Poonen went out of his way to say that a joint customer, Softbank, spurred the move. "Softbank said we should be working more closely and that brought us together," he said.
Moving to Chromebook thin clients "brings a lot of benefits to both IT organizations and the users they support," said Ken Miyauchi, senior executive VP of SoftBank, in a statement Wednesday. With virtualized desktops running on centralized servers in the datacenter, IT no longer has to send field technicians out to work on end-user desktops or to update remote offices.
VMware and Google haven't been engaged in such close cooperation before, and indeed have regarded each other as competitors for potential cloud services customers. But Poonen made it clear that they were leaving that past behind them. "This is the first of many steps that we want to do with Google," he said.
Google would like to see more corporate uptake of its Google Apps and Chrome mobile devices. An enterprise user happy with access to Office applications on a Chromebook is a better candidate to use Google Apps out of the office, compared to one with no Chromebook.
Likewise, VMware has faced strong headwinds in the desktop virtualization market. In Google, it gets a device, as well as a partner with aspirations to provide mobile applications that also has a reputation for staying power behind its Chrome OS operating system and browser. There are several Chromebook producers as well.
Desktop-as-a-service on Chromebooks will initially be available on-premises to existing customers of Horizon View 5.3. It will become available from vCloud Hybrid Service datacenters "at the end of the first quarter and beginning of the second quarter," said Poonen. It is also available through VMware partner and vCloud Hybrid Service provider Navisite.
"When combined with VMware DaaS, Chromebooks can become powerful business tools for companies that want to move to the cloud but are heavily invested in Windows environments," said Sumeet Sabharwal, general manager of Navisite, a unit of Time Warner Cable. Google Chromebooks are thin and light, but have laptop-like high-resolution screens. They're more cost effective, said Sabharwal, but they also "provide the mobility coveted by today's enterprise users."
DaaS on Chromebooks will be offered on a subscription basis. No pricing was included in the announcement.
Engage with Oracle president Mark Hurd, Box founder Aaron Levie, UPMC CIO Dan Drawbaugh, GE Power CIO Jim Fowler, former Netflix cloud architect Adrian Cockcroft, and other leaders of the Digital Business movement at the InformationWeek Conference and Elite 100 Awards Ceremony, to be held in conjunction with Interop in Las Vegas, March 31 to April 1, 2014. See the full agenda here.
Never Miss a Beat: Get a snapshot of the issues affecting the IT industry straight to your inbox.
You May Also Like
---