What AIOps Could Mean for the Future of Remote Work
What AIOps Could Mean for the Future of Remote Work
There may be a special role AI can play in monitoring systems populated by teams and individuals who operate remotely.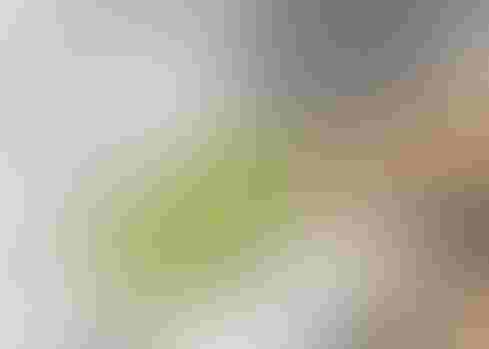 Image: momius - AdobeStock
The dispersion of operations to satellite offices and even home workers can be a way for organizations to increase their flexibility, but this also introduces a need for new approaches in IT management. AI for IT operations (AIOps) is often touted as a general means of alleviating some heavy lifting from human shoulders. Some industry watchers see AIOps as a way to improve the efficiency of and lighten workloads for remote workers.
Large organizations with a vast multitude of satellite locations could benefit significantly from applying AIOps, says Matt Stevens, CEO of AppNeta, a software and application performance management service. He says companies with 60 or even 100 remote offices can still do a very good job using legacy workbooks, work streams, and IT practices if they have smart tooling in place.
AIOps becomes almost critical, Stevens says, when the number of offices starts to scale up to the hundreds and thousands of remote offices that run dozens of business-critical apps. "With AIOps, the dream is to do automatic remediation," he says. Moreover, Stevens says the hope is AIOps will see when something drifts out of the norm and preemptively fix it.
With those hopes do come some caveats, says Ramprakash Ramamoorthy, product manager for AI and machine learning with software developer Zoho Corp.'s Zoho Labs and ManageEngine. He calls AIOps an ensemble of machine learning techniques that can improve productivity of IT management by monitoring activity and changes in environments. "AIOps helps remote workers stay on top of your network and infrastructure," he says. "It reduces a lot of human effort and stress spent on miniscule configurations. AIOps is going to be the future."
There is still room improvement though, Ramamoorthy says, as AIOps proliferates. "It's not that your IT system is going into true autopilot." He says many current AI systems average about 80% accuracy, leaving a 20% of missing an outage. "It would be a good idea to have a probation space where you have AIOps systems working and traditional processes being followed as well," says Ramamoorthy.
What AIOps is well-suited for, Stevens says, is spotting transient problems that might not trigger a trouble ticket or help desk attention because they occur so subtly. This can include instances of increases in loss or changes in latency that occur for mere seconds at a time. They might not seem impactful enough on their own to elicit a reaction, Stevens says.

Matt StevensImage: AppNeta
When regarded collectively as a trend, AIOps could assess such changes as a precursor to something that could cause significant problems. There is growing interest, he says, in letting systems tune themselves on the fly for the sake of maintaining application performance. "If we think about where the world of networks is going, the network is really going to be software driven," Stevens says. "AIOps is going to be a must. You're just not going to be able to do it using old school approaches."
AppNeta works with organizations that have work-from-home users or remote help desk services. "We have customers that have well over 100,000 at-home agents and plan to double or triple that," Stevens says. He has seen more organizations set up distributed, home-based workforces to provide support that is local to their clientele. The use of AIOps, Stevens says, can prequalify those remote workers for the apps they run and the quality of network that supplies voice and or video before they clock in to work with their customers. The organizations can then shift workloads based on that quality of connection and software performance.
AIOps is just getting started, says Travis Greene, director of strategy for IT operations with software company Micro Focus. He says AIOps can reduce event volumes, predict outages in the future, and apply automation to reduce downtime and workload on staff. "The final end goal is to tie in service management aspects of what's happening in the environment," he says.
Planning for both short-term and long-term goals, he says, is crucial for those who invest in AIOps. The architecture put into place and vendor selection, Greene says, should be modular to allow for growth and maturity over time. "If you lock yourself into just the lowest level of AIOps maturity, you are going to wind up reinvesting later on."
Never Miss a Beat: Get a snapshot of the issues affecting the IT industry straight to your inbox.
You May Also Like
---