What Makes Digital Projects Different (And What to Do About It)
What Makes Digital Projects Different (And What to Do About It)
With 77% of executive priorities now dependent on technology, the composition of the project portfolio is shifting dramatically toward digital work. Legacy approaches to managing IT projects, programs and portfolios can't keep up with this shift.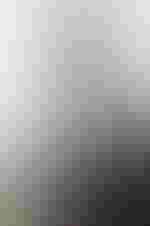 Two-thirds of today's business leaders believe that in order to maintain competitiveness, their companies must become significantly more digitized. As a result, key digital projects and programs are rapidly becoming a critical focus area for project management offices (PMOs) and their staff in most IT organizations.
So what makes digital initiatives different from traditional IT projects? Our conversations with business and IT leaders reveal seven critical attributes of digital projects that IT leaders and their PMO teams need to consider:
The demand for greater speed. Companies making digital bets don't have the luxury of being slow. Unfortunately, the PMO function and project management processes are often seen as potential sources of delay by more than 80% of Agile delivery teams. While increasing speed is a key reason for expanding the use of Agile and other iterative delivery approaches, accelerating projects requires IT to go well beyond changing delivery processes. In fact, 86% of barriers to project speed identified by PMO leaders fall into three categories: sponsor-driven decision delays, subject matter expertise bottlenecks and a lack of clarity that speed should be a priority for project teams. Leading PMOs are addressing these challenges to drive real speed gains for digital work.
Uncertain financial returns. Many digital investments are experiments designed to test the viability of new business models or establish the existence of new markets. These test-and-learn efforts don't usually lend themselves to easy financial benefits quantification, which is at the core of most IT investment approval and prioritization processes. To more effectively evaluate and fund digital work, IT organizations need to broaden the definition of "value" to avoid discriminating against investments with less certain benefit profiles.
Greater business ownership of project management. More than 50% of IT project work at the average organization is now managed by business partners or the contractors they hire. Increasing business partner ownership of project management activities require PMOs and their teams to provide a wider range of support. Leading IT organizations adapt their engagement posture based on the context of the work, flexing to meet business partner project management needs as they vary across business units and across time.
Coordination with non-digital demand and governance processes. Most companies will operate in a multi-methodology environment for the foreseeable future. That means IT needs to find a way to coordinate work being done in multiple ways (e.g., Waterfall, Scrum, XP) that have varying planning and delivery horizons. This requires PMOs to dramatically improve their approaches to surfacing, documenting and resolving interdependencies. In addition project management teams must also overcome challenges in coordinating with governance partners (e.g., Audit, Finance, and Information Risk), whose processes which often aren't flexible enough to easily accommodate digital work.
Funding flexibility.  As business partners rapidly test and learn from new digital experiments, priorities are constantly changing. The bottom-up, project-based model for funding work that most IT organizations use fails to support this pace of shifting priorities. To create the necessary funding flexibility, progressive IT organizations are moving toward top-down allocation of capital to product lines that align to the organization's most critical business capabilities.
A premium on project manager's "entrepreneurial" skills. Today's process-focused project manager can't adapt quickly enough to thrive in the dynamic digital environment. But those with 'Entrepreneurial' skills — like stakeholder partnership, learning agility and judgment— will thrive in this situation. Project managers with these skills can flex to play Scrum Master or even Product Owner roles, coordinate the work of multiple Agile teams, or lead cross-functional 'fusion teams'.
An increasing focus on products over projects. More than half of IT organizations either operate in or are moving towards a product line-based model. This, along with increased adoption of Agile scaling approaches like SAFe (the Scaled Agile Framework) has spurred IT organizations to embrace the concept of 'value streams' where the focus of funding, resources and governance shifts from the level of the project to the level of the product. This focus on products over projects requires IT organizations to transform their approach to allocating dollars, staff and planning effort.
To help organizations realize the promise of their digital investments, the PMO and its staff need to adapt their approaches to managing and governing work, and concentrate on building the "Entrepreneurial" skills that will allow more effective partnership with the business stakeholders of digital work.
Matt McWha, practice leader at CEB now Gartner, works with senior IT leaders to enhance their understanding of governance, project, and portfolio management challenges. Veena Variyam, research director at CEB now Gartner, helps senior IT leaders increase the effectiveness of their project management talent and design their approaches to enabling Agile work.
Never Miss a Beat: Get a snapshot of the issues affecting the IT industry straight to your inbox.
You May Also Like
---