Why Amazon Faces Challenges In China
Why Amazon Faces Challenges In China
Amazon Web Services will kick off cloud services in China in the first quarter of 2014. It can learn from the hurdles Microsoft and Google have jumped.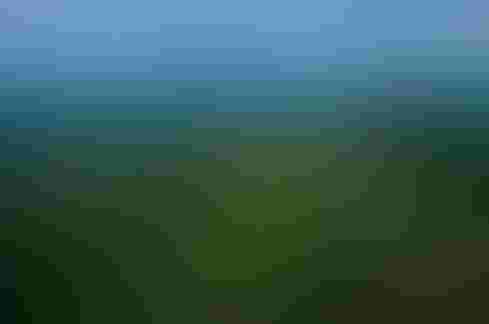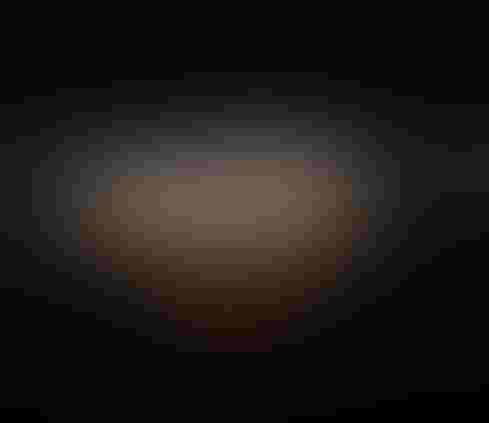 Top 10 Cloud Fiascos
Top 10 Cloud Fiascos (click image for larger view)
Last May Microsoft established two Azure cloud datacenters in China. Apple is on the verge of becoming the number one smartphone vendor in the country. If Microsoft, Apple, and Nixon can go to China, Amazon Web Services thinks it should be there, too.
The world's second largest economy is too big for a company with Amazon's ambitions to ignore. Amazon will launch a large number of its cloud services in "limited preview" in its new Beijing region in the first quarter of 2014. Only selected businesses with customers or operations in China will be allowed to use the services while they remain in limited preview. But that might change into general availability later in the year.
China has been a tricky environment for large Web companies, such as Google, to master. Companies are not allowed to own more than a minority interest in technology companies or datacenter facilities there. These entities have to be majority-owned by Chinese businesses, which are sometimes allied with the state.
Google attempted to provide search services to Chinese residents but ran into repeated confrontations with the authorities, who censored the results. Google withdrew from the mainland in March 2010. It established an uncensored service in Hong Kong, but Chinese authorities do not allow its general use. As of June, Google's share of the China search market had fallen to 3%, according to the online newsletter Search Engine Watch. Baidu, one of several home-grown search engines, had a 72.1% share.
[ Read more about Microsoft in China: Windows Azure Gaining 1,000 Customers Per Day. ]
As Amazon opens for business in China, it will be following Microsoft's example of working through indigenous partners, who build, own, and operate the datacenters from which Amazon services will be offered. Western companies are not allowed to own datacenters in China. Microsoft worked through the Chinese company 21ViaNet to establish its centers in Shanghai and Beijing. It provided design guidance and staff training for the datacenters and "licenses them the same public cloud software that we use everywhere else," Mike Neil, Azure general manager, told InformationWeek in an interview in November. 
Amazon will do something similar as it brings the following cloud services to Chinese users or to companies doing business in China: Elastic Block Store, Simple Storage Service, Relational Database Service, DynamoDB, Elastic MapReduce, CloudWatch, CloudFormation, Auto Scaling, Elastic Load Balancing, and Glacier storage, among others. It appeared that Amazon's full set of tools, with a few exceptions, will be made available.
Amazon clearly is looking to serve companies that already have a presence in China in its limited preview. Such customers would sign up for the faster response times of an Amazon service inside China's borders, compared to its nearest datacenters in Tokyo, Singapore, and Sydney.
A headline on Amazon's home page, "Announcing AWS in China," was linked to a short notice that said Amazon "is excited to announce its upcoming limited preview of its China (Beijing) Region." The initial offering was aimed at developers and businesses in China, who will need to apply for credentials to use the Chinese AWS services.
"Access to the new region will be by invitation only," the announcement warned. "AWS will periodically review applicants for the limited preview and invite more and more customers to experience our services in China." Credentials used with Amazon elsewhere will not work with the Chinese unit.
Despite the limitations, a third party that moves enterprise workloads to Amazon's EC2 welcomed the opening to China. Matt Gerber, executive VP of marketing at 2nd Watch, said in an interview, "I can guarantee you the multi-nationals that we work with will ask us to establish a workload" in the AWS facility in China. "If they're doing business there, if they have customers there, they will want a presence there."
Gerber said his firm is eager to establish its customers' workloads in China but wasn't certain what level of staff preparation it might find there. Gerber illustrated how he would call a taxi on a street in Beijing, then laughed when asked if he or anyone else on the staff was prepared to speak Mandarin.
Microsoft's Neil boasted that Microsoft's cloud service was attracting 1,000 customers a day in November. Windows Azure is expanding in the US and Europe, but the wide use of Microsoft's tools and of Windows in China makes its new facilities a natural host for both developers and small firms. Microsoft started working with the government and local service partners in 2011. It persisted until it was able to announce cloud services in May, noted Forrester Research analyst Charlie Dai in a report at the end of that month. Its ability "to break through this 'great wall' shows all of the global giants, such as Amazon.com, the great opportunity," he wrote at the time.
Indigenous competitors, such as HiChina and Alibaba, with its Aliyun cloud service, are also growing fast.
AWS's senior VP Andy Jassy said in a statement from a signing ceremony held Wednesday in Beijing that the AWS operation in China "represents an important, long-term market segment for AWS. We are looking forward to working with Chinese customers, partners and government institutions to help small and large organizations use cloud computing."
Amazon is already serving Chinese customers in its datacenters outside of China, so it's an extension of existing business for it to operate in China. He cited Xiaomi, Qihoo, 360, TCL, Tiens, NQ Mobile, FunPlus, Kingsoft, Mobotap, and Papaya Mobile. AWS made its move to China "partly at their urging," he said.
Amazon was aided by the fact that the Chinese government wants cloud computing resources established in the country to speed its economic growth. If nothing else, Amazon will set a standard and reveal its practices there, as it has in North America and Europe, that will spur the performance of the home-grown suppliers.
Ironically, the US government in its own way neutralized one of the obstacles to offering cloud services in China. User data privacy issues plagued Google as it tried to operate there. The government intervened to declare sought-after sites off limits and record who wanted to see them. Now, similar user privacy issues are surfacing in the US as Edward Snowden's revelations show major Web companies granting the NSA access to data streams. As executives from those companies went to Washington to protest, Amazon went to China and signed a deal.
Charles Babcock is an editor-at-large for InformationWeek, having joined the publication in 2003. He is the former editor-in-chief of Digital News, former software editor of Computerworld, and former technology editor of Interactive Week.

The use of cloud technology is booming, often offering the only way to meet customers', employees', and partners' rapidly rising requirements. But IT pros are rightly nervous about a lack of visibility into the security of data in the cloud. In this Dark Reading report, Integrating Vulnerability Management Into The Application Development Process, we put the risk in context and offer recommendations for products and practices that can increase insight -- and enterprise security. (Free registration required.)
Never Miss a Beat: Get a snapshot of the issues affecting the IT industry straight to your inbox.
You May Also Like
---