Why DevOps Will Have To Change This Year
Why DevOps Will Have To Change This Year
Rocked by COVID in 2020, DevOps teams will face new challenges -- and opportunities -- over the next 12 months. Here's a look at what to expect.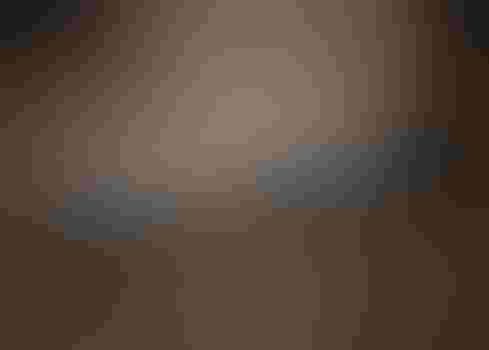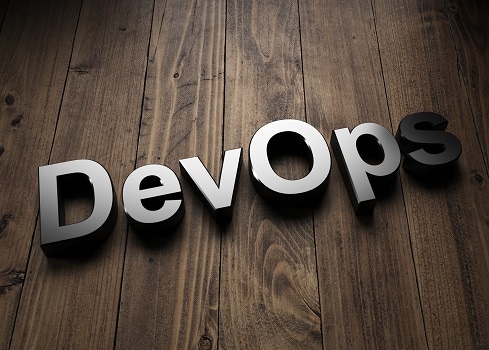 Image: XtravaganT - stock.adobe.com
DevOps underwent many changes in 2020 as developers headed home to face the challenges presented by the pandemic as well as a variety of emerging technologies. As the new year arrives, even more changes are in store.
Although 2020 may now be viewed as a year of survival, it really was just as much a year of innovation for small and large businesses alike, observed Dave Garrett, chief strategy and growth officer for the Project Management Institute, a nonprofit project management organization. The pandemic has impacted every industry -- some harder than others -- and forced everyone into emergency innovation, he noted. "As we look toward 2021, this rapid innovation will need to continue for organizations to leverage emerging technologies and thrive in the workplace 'new normal'."
With the arrival of new flexible working arrangements, organizations will need to embrace remote collaboration for delivering digital capabilities at speed via Agile and DevOps. "This will result in the continued evolution of Agile and DevOps practices," said Jason Brucker, managing director at business and technology consulting Protiviti.
Remote possibilities
With remote work the new norm, DevOps will experience significant growth and be more relevant than ever before, predicted Susie Wee, a Cisco senior vice president and general manager of Cisco DevNet and CX Ecosystem Success. "Organizations will rely on their employees to quickly adapt to new technology standards and familiarize themselves with emerging services and tools," she stated. "DevOps gives the workforce the ability to deploy these services, applications, and platforms as securely and efficiently as possible."


Susie Wee, Cisco
Security, compliance, risk management, and data privacy requirements will continue to be key focus points in 2021, and DevOps leaders will need to incorporate these concerns into the standard pipeline by design rather than as an afterthought, Brucker noted. "When these important considerations are a natural, automated part of the DevOps process, the much-needed speed and quality of delivery can be achieved."
Enterprises have already started to feel the impact of 2020's workforce changes. "DevOps has helped companies ... deliver software products quickly while maintaining high quality and reliability," Wee stated, adding that organizations planning to introduce remote team DevOps best practices will also need to ensure competent in-house DevOps expertise. "Organizations that have already hired the properly trained personnel or upskilled their existing staff [will] see a positive impact as they're able to work smarter," she said.
Bridging the skills gap
The IT skills gap has been widening for several years and isn't likely to narrow significantly in 2021. "Maximizing the potential ... to improve software development efficiency doesn't end at the technology's implementation; it requires customization to specific projects, teams, and goals," Garrett noted. "Because of this, the skills gap is being exposed more than ever before." From an IT and DevOps perspective, the answer to addressing this challenge lies in citizen developers and transitioning no-code/low-code platforms, he stated.


Dave Garrett, Project Management Institute
Wee observed that network engineering and software development principles are coming together, meaning that organizations will soon need to build teams with skills and credentials in both areas. "We expect to see hiring managers adapt by keeping an eye out for these credentials as they shift toward new workforce priorities and needs," Wee said. "Employing DevOps practices with trained and certified talent allows companies to proficiently respond to business demands, shorten time-to-market, and accelerate digital transformation."
AI and automation
One of the biggest issues facing DevOps leaders this year will be deciding how to deploy and manage artificial intellicene applications. "AI doesn't fit well with the patterns and tools that we've developed," said Mike Loukides, vice president of emerging technology content at learning services firm O'Reilly Media. "In 2021, we'll see new tools for things like model versioning and management, data versioning and management, testing non-deterministic systems, and more," he predicted.
AI system development promises to be challenging for DevOps teams accustomed to tackling conventional IT projects. "Models are built, trained, tested, and validated based on different data sources; these are the main stages the current DevOps pipeline would need to incorporate," observed Hasan Yasar, technical director, continuous deployment of capability, at the Carnegie Mellon University Software Engineering Institute.


Hasan Yasar, Carnegie Mellon University
Data curation, the preparation of raw data suitable for training and testing, and incorporating user feedback on model behavior, have several steps, each of which would be a stage in an automated pipeline," Yasar explained. "Both data and ML pipelines will [need to] converge under DevOps practices and processes to deliver AI systems timely and securely," he added.
Hybrid clouds
Many enterprises are juggling disorganized cloud initiatives with individual departments committing their applications and data to different cloud platforms and providers. "Somehow, you're going to have to get some kind of coordination or unification behind all these different efforts," Loukides said. "That's what hybrid clouds are about: coming up with a single uniform interface for development and management."
Loukides believes that DevOps leaders will need to pay close attention to hybrid cloud adoption in 2021. "This continued movement of the cloud, particularly a hybrid cloud, is going to have a big effect on DevOps," he predicted.


Mike_Loukides, O'Reilly Media
Look for more organizations to adopt DevOps across the hybrid cloud, commented Minaz Merali, director of DevOps for IBM Z Hybrid Cloud. "We already know that enterprises are looking to move the remaining 80% of workloads to the cloud, typically mission-critical workloads," she stated. "But to truly take advantage of modernizing applications for the hybrid cloud, it will be key for them to leverage a set of common, standardized tools to enable DevOps across the enterprise."
Takeaway
The global pandemic has changed the way all of us work and has introduced even more pressure to do more with less, Merali observed. "There's no better time for IT leaders to embrace DevOps ... with the people, platforms, and experience they already have on hand."
For more on DevOps strategy, follow up with these articles:
Making CI/CD Work for DevOps Teams
AIOps, DevSecOps, and Beyond: Exploring New Facets of DevOps
Never Miss a Beat: Get a snapshot of the issues affecting the IT industry straight to your inbox.
You May Also Like
---