Why Endpoints are the Secret to Better Employee Experience
Why Endpoints are the Secret to Better Employee Experience
IT must have the modern tools to ensure a satisfactory, high-performance endpoint user experience for enterprise employees.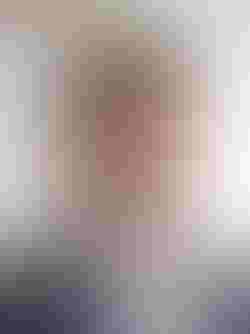 Providing an exceptional employee experience (EX) is a top priority for organizations. Thanks to the increasingly digital workplace, the devices employees rely on play a large role in their overall experience. Due to the speed, performance and reliability of the consumer tech they use every day, employees are demanding the same or better from their professional tools as well. They expect endpoint devices to work when they need them, to be stable, reliable and performant.
But that's far from reality in many companies where employees have instead come to expect tech trouble. In fact, only 44% of employees are completely satisfied with the technology they're provided. IT is left to play a substantial role in managing endpoint devices and delivering a positive employee experience, but they too aren't satisfied with their tech stack. That's largely because the antiquated tools IT is forced to use make it virtually impossible to deliver on employees' endpoint expectations. They're simply too slow and cumbersome. As a result, the EX suffers and employees are frustrated, impacting engagement, performance and retention.

Because the endpoint is such a pivotal part of the employee experience, IT must have the modern tools required to ensure a satisfactory, high-performance endpoint user experience. Here's how IT can maximize endpoint performance to deliver on EX expectations:
Gain visibility across the IT estate. Device sprawl and bring-your-own-device initiatives create major obstacles for IT in keeping up with device performance. Having real-time visibility across all endpoints is crucial to enabling a better user experience and improving issue response. But most IT teams simply can't see, let alone address, every machine on the network. To improve EX, IT must be able to measure device performance and responsiveness — not only monitoring for adverse events, but also how quickly the device responds to the end user — to meet that consumer-experience expectation. While many tools can tell you something's wrong on a device, they offer no mechanism for remediation. The 1E Tachyon Platform bridges the gap between visibility and response, allowing IT to identify underperforming devices by simulating the employee's experience on the device, and proactively resolve issues before they hinder user productivity.

Achieve guaranteed state to safeguard systems. Users can sometimes be their own worst enemy, installing unauthorized software and making "tweaks" to their devices. This puts performance at risk and undermines device and network security. With the 1E Tachyon Platform, IT can achieve "guaranteed state": the ability to know what's running on every device at all times and stop unauthorized installations and tweaks to protect the machine and the organization. The platform can automatically block unauthorized software and give IT out-of-policy alerts to stop issues before they happen. And, if there's a problem on one machine, the platform can poll the network, find other affected devices and automatically resolve those, too.

Automate Windows servicing. Manual processes like updates, patching and migrations take far too much time, which keeps IT perpetually behind when it comes to getting them done. Not to mention, they interrupt users during work hours and rob bandwidth, which hinders productivity. The 1E Tachyon Platform alleviates those problems by automatically deploying updates and patches and handling migrations with little hands-on work required. IT can even schedule tasks to take place during off-hours, eliminating interruptions and bandwidth bottlenecks. This keeps machines maintained to satisfy user expectations, while freeing up IT to focus on more complex issues.

Augment your service desk with task automation. The service desk's role in improving EX is to reduce employee downtime, which means improving first time resolution rates and the mean time to remediation so that employees can get on with their day. The 1E Platform integrates into the ServiceNow ITSM console to enable task automation, without context switching, for common issues. Leveraging a single-agent architecture, IT can safely resolve 40% more issues on first attempt directly within the ServiceNow console. The platform also enables proactive hunt for issues at scale to prevent issues occurring so end users doesn't experience the issue in the first place.

Deliver self-service solutions. A large part of a positive EX includes empowering end users to be autonomous and solve problems themselves. Users don't want to ask for IT assistance for every minor issue. It's not only disruptive and takes too much time (an average of 6.2 hours per resolution), but it's also complicated by the 24/7, remote and global nature of modern work. Providing self-service solutions streamlines resolution and helps users get back to business quicker. The 1E Tachyon Platform's virtual agent technology, self-service portals and download resources put users in control to get the resolution they need immediately, with the full backing and support of IT if needed.
The 1E Tachyon Platform Empowers IT to Deliver an Exceptional EX
As EX becomes increasingly critical to ensuring productivity, companies must make the endpoint user experience a top priority. Driven by their consumer tech experience, employees expect the same seamless, satisfactory and trouble-free experience with their work technology.
The 1E Tachyon Platform provides the only comprehensive, real-time, actionable endpoint intelligence solution that empowers IT to meet the expectations of the modern, digital-savvy employee. By providing a full-spectrum visibility and response solution, the platform bridges the gap between IT and the end-user, giving IT a clear picture of the user experience as if they were sitting in front of the device. This allows IT to spot trouble and automatically remediate it before it starts. With the 1E Tachyon Platform at their fingertips, IT can finally gain the insight and efficiency needed to be proactive, effective and deliver a device user experience that contributes to an exceptional employee experience.
To learn more about how the 1E Tachyon Platform can help your IT team deliver an outstanding employee experience, visit https://www.1e.com/products/tachyon/.
Sumir Karayi founded 1E, an endpoint management company, in 1997 with the goal to drive down the cost of IT for organizations of all sizes. Under Sumir's leadership, 1E has become a successful global organization and has been inventing solutions to help IT get more done every day for 20 years. 1E is also a trusted partner, with 31 million licenses deployed across more than 1,700 organizations in 42 countries worldwide. 
Never Miss a Beat: Get a snapshot of the issues affecting the IT industry straight to your inbox.
You May Also Like
---