Why Enterprises Should Experiment With Blockchain
Why Enterprises Should Experiment With Blockchain
Blockchain isn't yet a silver bullet for businesses, but nonetheless it's evolving at a pace that demonstrates value for enterprise-level companies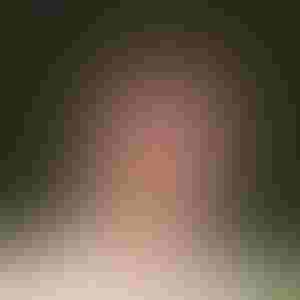 In an increasingly competitive world, enterprise-level companies must consistently jostle for position and find ways to gain even the slightest of advantages. One major means to achieve this is by adopting innovative technologies that offer cost reductions, improved efficiency, or even access to previously unheard-of capabilities.
One of the recent innovations to enter the enterprise conversation is blockchain. It has already caused quite a stir across industries, especially as the backbone of cryptocurrency, but the technology could offer significant benefits to several areas of interest for major corporations.
Advocates tout blockchain's world-changing potential, but implementation is far from the minds of many executives who can't imagine a clear benefit for integrating blockchain. The truth is that blockchain can be a practical addition to a company's arsenal, but it must be handled in a way that carefully focuses the scope. To fully embrace blockchain, enterprise-level companies need a clear roadmap and an objective direction in mind.
Yet nearly 80% of executives surveyed by Gartner have no plans to incorporate blockchain solutions in the near future. Even among those exploring the technology, only a scant 1% of CIOs surveyed reported deploying blockchain solutions. A major impediment is the appearance that implementing blockchain is an all-or-nothing proposition. Executives who rush to simply dip their toes in the water can make the mistake of implementing blockchain just to be part of the trend. The results in these cases many time are underwhelming and can contribute to the idea that blockchain and enterprise are simply not compatible.
A number of companies that simply tried to cash in on blockchain without considering a real-world use case. Kodak and Long Island Iced Tea, for instance, attempted to pivot towards blockchain as a way to survive, with negative results in both cases. The problem facing many companies attempting to integrate blockchain is a belief that it must be a complete migration instead of a targeted approach.
It is this narrow focus that can create the best conditions for blockchain to succeed on an enterprise level. This allows executives who recognize blockchain's potential to deploy targeted solutions.
One of the biggest benefits blockchain can provide is simplifying third-party transactions, and especially cross-border value transfers. For large corporations, these transactions are expensive due to the costs related to intermediaries such as lawyers, notaries, accountants, and other vendors. Blockchain allows companies to unlock a variety of improvements, which range from faster payments to significantly reduced overhead.
The first area of focus is removing the need for intermediaries and complex legal back-and-forth. Using smart contracts can trim the need for mediators, as agreements can be hard-coded and self-executed, reducing costly legal expenditures. The second facet is expediting the flow of value between parties, even across international borders. Companies like IBM have already started pioneering this field, partnering with solution providers like Stellar, which handles fiat conversions for instant international transfers, and New Zealand's KlickEx, a payment processing company. Others have started using popular cryptocurrencies Ripple, which employs a private blockchain to expedite value transfers.
Blockchain also delivers incremental improvements to analytics systems, offering better insights and cleaner data sets for analysis. Combining existing business intelligence solutions with powerful blockchain-based analytics suites can enhance the quality of data inputs and insight outputs.
Platforms like Endor, for instance, offer an analytics suite built on artificial intelligence, and present an enticing use case for enterprise level companies. The company integrates natural language processing and uses data directly collected from blockchain to provide better insights. Processing does not require prior decryption, as Endor can run on data that remains entirely encrypted. This helps companies guarantee compliance with regulations like GDPR and maintain an uncompromising blend of security, accuracy, and speed. By using Endor and similar analytics tools in conjunction with their existing solutions, several banks and enterprise-level entities have already gained an enriched understanding of their markets, and streamlined operations as well.
Another area for advancement relates to reducing operational overheads. By employing smart contracts, companies can automate portions of their operations and condense payrolls by eliminating redundancies. In human resources, for instance, smart contracts can handle monthly payments by automating the disbursement of wages. For example, Etch has begun building solutions that reduce wait times for salary distribution and the need for constant oversight.
Additionally, adding the transparency and fast verification blockchain promotes can support logistics streamlining. Companies can realize small reductions that create more efficient systems based on more reliable and rapid data. Apps like Provenance, track supply chain logistics from end to end, and they help companies and clients identify points of friction and areas for progress throughout the process.
Blockchain isn't yet a silver bullet for businesses, but nonetheless it's evolving at a pace that demonstrates value for enterprise-level companies. By carefully studying areas and use cases where blockchain can be implemented seamlessly without complicating other processes, corporations can remain ahead of the competition while capitalizing on more efficient operations.
Ralph Tkatchuk is a data security consultant and an IT guy with 15 years of field experience working with clients of various sizes and in different verticals. He is all about helping companies and individuals safeguard their data against malicious online abuse and fraud. His current specialty is in ecommerce data protection and prevention, with a keen interest in AI and machine learning. He runs TK Data Sec, a DataSec and IT consultancy.
Never Miss a Beat: Get a snapshot of the issues affecting the IT industry straight to your inbox.
You May Also Like
---