Why SaaS Cannot Be Ignored by Today's Businesses
Why SaaS Cannot Be Ignored by Today's Businesses
Now is the time for companies to transition to a SaaS model, if they haven't already done so.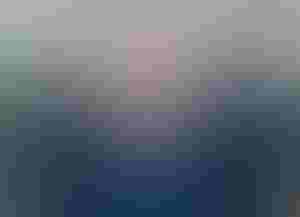 Software-as-a-Service adoption is booming with many enterprises incorporating (or having already incorporated) the technology into their business strategies. According to Gartner, SaaS sales are expected to reach $73.6 billion by the end of this year.
The competitive edge gained by organizations transitioning to SaaS – from compliance, security, scalability, redundancy, and cost efficiencies – cannot be ignored. Companies that are not leveraging SaaS will struggle to compete with the ones that do (73% of 1,800 recently surveyed IT professionals say nearly all of their apps will be running via SaaS by 2020).
But because SaaS is still so new, a lot of companies don't know where to begin to make the transition over to a SaaS-based model.
Transition barriers
For one thing, many companies are just now making the SaaS transition because they can no longer avoid the fact that their legacy systems aren't cutting it. And because they are starting to look at different SaaS solutions for their business, they are now just realizing the tremendous savings, both from a cost and human labor perspective, that the technology can offer them – such as flexibility in pricing models where companies can either pay-as-they-go with a subscription-based model or handpick only the features they desire for their immediate business needs. This eliminates costly price tags associated with purchasing complete solutions with features that may go unused.
Additionally, SaaS might not be an immediate priority for many CIOs and other C-Suite executives. As research shows, many of these executives spend most of their resources on growing the business and looking for ways to mitigate cybersecurity risks. This leaves them little time to orchestrate a SaaS migration across their organizations.
Another barrier to full SaaS adoption is the risk of losing control over the type of environment that is installed and reliance on third-party vendors to deliver their SaaS services. Although this is a legitimate concern, there are steps companies can take to ensure they are working with a partner who understands and makes their business needs a priority.
The right partner
With so many SaaS vendors available to work with (50+ public and nearly 10,000 private), it's important that companies select one that is already an expert within their industry and is focused on developing the best software for the company's market. Being aligned with industry demands ensures that the SaaS vendor knows what challenges it needs to help your company meet.
Once an expert vendor has been identified, companies can avoid service disruptions or security breaches affecting their sensitive information and data by reading and fully understanding the SaaS provider's Service Level Agreement (SLA). This enables companies to ensure that the agreement is enforced and avoid any unexpected security lapses due to changes within the SaaS environment. 
Business advantages  
I've already touched upon the immediate cost savings, but the long-term savings associated with SaaS reap more than just dollar rewards. For example, it is much more efficient from a human labor perspective for a company to partner with a SaaS provider. These providers can build and manage the necessary business functions that are needed for a company to operate, but aren't necessarily core to the services the company sells, such as accounting, staffing, and reimbursement.
This frees up a company's employees, such as sales people, managers, product developers, etc., to spend their time on the important business functions that drive their bottom line forward, reducing time wasted on manual processes, like filling in time sheets or logging sales numbers.
Another SaaS advantage is the added level of security the model provides around a company's proprietary data and information. Most companies hire IT generalists, potentially introducing security risks to the organization because the generalist cannot be an expert in everything. The best SaaS companies use security best practices that include microservices architectures that allow for high scalability, rapid development, low bug rates and high SLA's that deploy best-in-class data centers that are managed by SOC 2 Type 2, and ISO managed services.
With the market continuing to see further growth, the time is now for companies to transition to a SaaS model, if they haven't already done so. The competitive edge gained cannot be ignored and companies that are not leveraging SaaS, either now or in the future, will be at a significant disadvantage to those that have made the migration.
Craig Powell is CEO of Motus, and a visionary who leads companies to become authorities in their respective industries. A leader with an affinity for cultivating strong relationships and securing strategic partnerships in order to rapidly scale, he's also an avid proponent of creating a culture dedicated to the principles of transparency, communication, and individual responsibility. Craig also sits on the board of the charitable organizations Your Grateful Nation and Beat the Streets.
Never Miss a Beat: Get a snapshot of the issues affecting the IT industry straight to your inbox.
You May Also Like
---